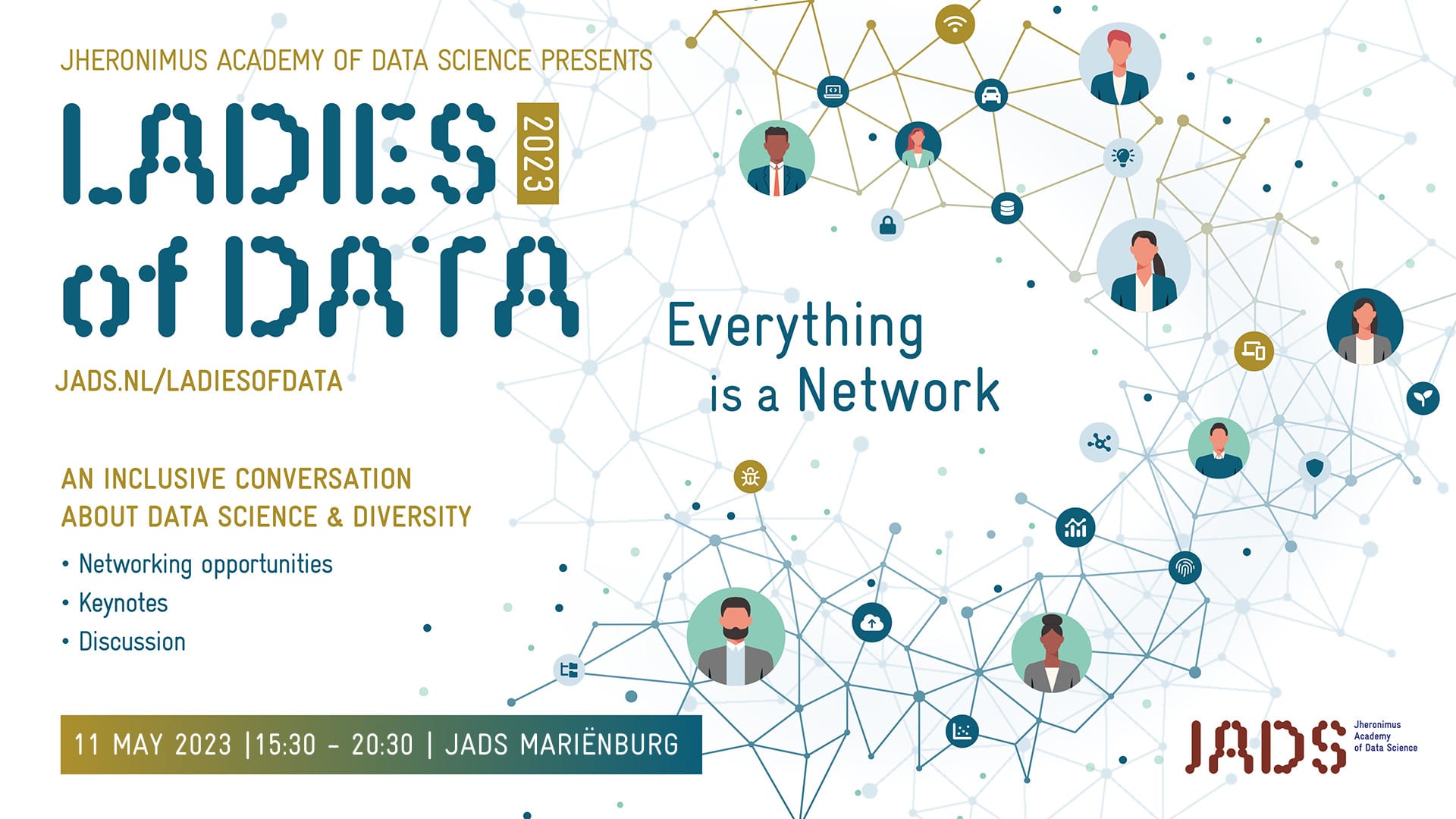 An inclusive data driven conversation
We welcome you to Ladies of Data! An inclusive event for everyone who is interested in data science & diversity.
Ladies of Data will be organized for the fourth time in 2023. During this inclusive event we want to put 'female' data science talent in the spotlight: data science & diversity is very important. Everyone is welcome to Ladies of Data: young and old, male and female, business and scientific world.
We offer you the chance to become a partner of Ladies of Data! As a partner you will have the opportunity to show visitors what it is like to work as a data scientist in your organization and have substantive discussions with data scientists from other organizations about one of the topics related to data science and AI. This year's theme is: 'Everything is a network'.
You may also propose topics for the high tables during the Walking dinner – The organization of LoD will determine which subjects best fit the event so that we have a coherent whole.