We are extremely happy to be back on campus and would like to share this feeling with you. A number of alumni have indicated that they would like to meet and discuss their (work) projects with each other more often. Therefore we have decided to make workplaces available at JADS for alumni to work regularly. After all, we are all used to working from home by now so why not work at JADS?
We would like to invite our alumni "Back to Campus". The "Refter" (downstairs next to the Atrium) will be open all day for you and your former classmates to work in.
Program
From 8.30 walk in
16.00 Alumni Talk Kay Hoogland
16.30 Drinks
We ask you to please register for this event.
---
Alumni Talk: Kay Hoogland
Together with AI Lumni we are hosting an Alumni Talk on January 27: alumnus Kay Hoogland will tell us about his life after JADS.
Some things can simply not be taught and have to be experienced in practice. Kay Hoogland will talk about the lessons in data science he learned in industry. Examples include achieving more value with less machine learning, getting business owners onboard, managing projects, and software engineering.
Kay is an alumnus of the Master Data Science & Entrepreneurship and was one of the first students to graduate from JADS.  After graduation, he worked for one year at Xcellerated (Xebia group)  and was seconded as a Data Scientist to KLM Royal Dutch Airlines in the Operations Decision Support (ODS) department. Currently, he works at Floryn for >3 years as a Machine Learning Engineer. At Floryn he spends his time modelling financial risk, MLOps, Software engineering, and project management.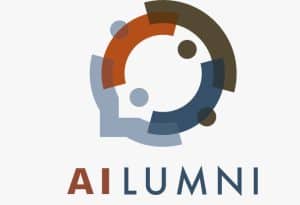 More information about our JADS Alumni Community.