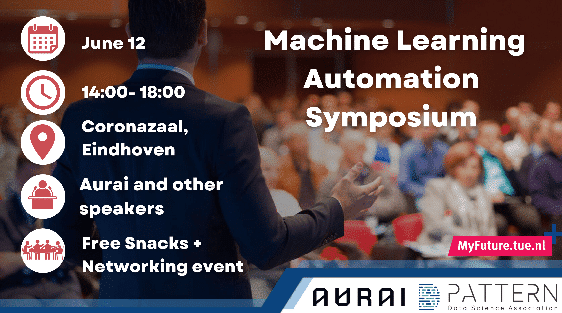 Did you know about the ML Automation Symposium?!  Make sure to attend on the 12th of June from 14:00 to 18:00. Listen to both academics and companies speak on their projects concerning Data Science Automation!📊 Meet them for a drink after the event to make some connections!🤝
The symposium is accessible for all levels of data science, so everyone is welcome!
Taking part in this event will additionally grant you 2 MyFuture points!
Register
Register here and attend this inspiring symposium!