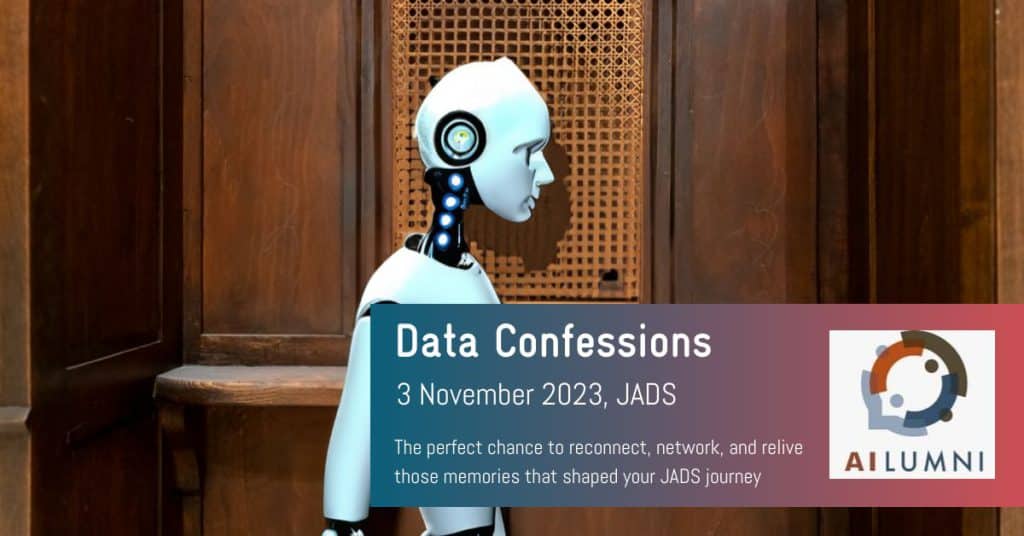 We are excited to announce the second edition of Data Confessions, which will take place on November 3rd at JADS in Den Bosch. This event promises to be an inspiring gathering where alumni can share their knowledge and experiences with their peers.
Data Confessions is not only an excellent opportunity to expand your professional network but also a perfect chance to reconnect, network, and relive those memories that shaped your journey at JADS.
We will announce the full program and speakers after the summer, but as there are only 125 spots available, we encourage you to preregister as soon as possible! Registrations will be accepted on a first-come, first-served basis.