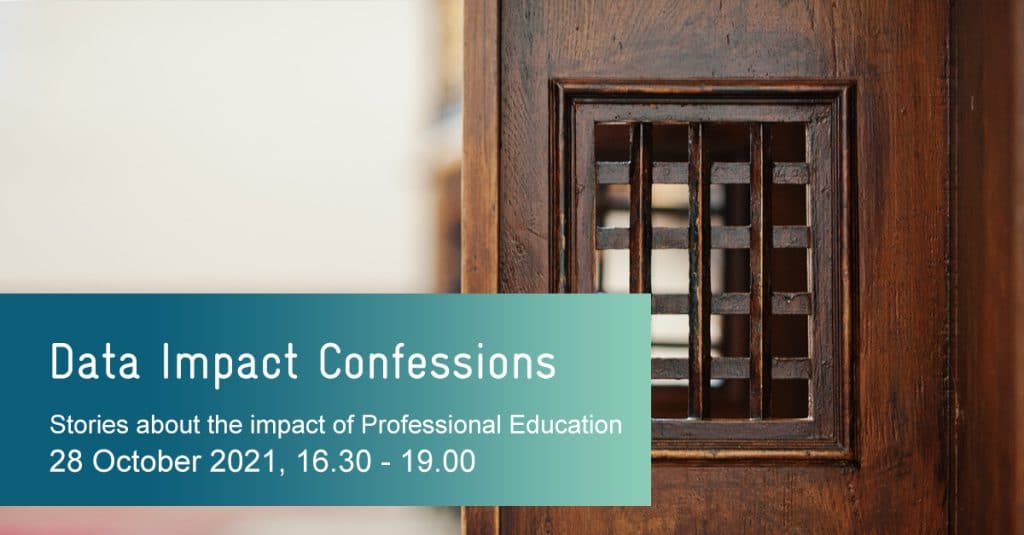 During the Dataweek NL we would like to welcome you all back to Den Bosch!
Even better: we would like to welcome you back to JADS at the Mariënburg for a special event:
The JADS Data Impact Confessions
During this special event for JADS Professional Education alumni, we will, for the first time, learn about results of different JADS PE alumni and present the Professional Education Impact Awards.
Want to get nominated?
More information about how you can contribute and/or become nominated for these awards, based on your data science impact results, will follow in an e-mail later on.
Want to join the event?
To be part of this event, please reserve the date:
Thursday October 28, from 16.30 till 19.00 at JADS
After the event we can follow up with dinner and drinks with your fellow alumni. We are more than happy that we can welcome you back to JADS again. Let's celebrate this new start.
Please let us already know if you plan to join the event. Where you can meet and network with your fellow students again, learn from some Data Impact Confessions and maybe also become the winner of one of the Awards!