Data Science Start-up Night: F*ck-up Night
Join us for the F*ckup Night at JADS! Instead of startups pitching how awesome they are, we found startup entrepreneurs who share their f*ckups so you don't have to make them. Listen and learn, and maybe laugh a little. During the event, you can interact with the speakers and the audience.
Be inspired and join us on March 2!
Program
18.00 Welcome in the Atrium with drinks
18.05 Welcome by host: Ksenia Podoynitsyna
18.25 Speaker 1: Norbert Kleijn – Startup coach
18.45 Speaker 2: Marijn van Aerle – CTO and co-founder at Floryn
19.05 Speaker 3: Bob van der Meulen – co-founder of Intense & capital fund Round One
19.25 closing and drinks
20.30 end of event
We arranged Tilaa to provide us with free pizza! And Blenddata will take care of the beats!
Sign up now via datasciencedays.nl/sun-register
Register
You can join this event by registering via the website of D.S.A. Pattern!
Speakers
Bob van der Meulen:

Bob is co-founder of the AI startup Intense and the biggest student-run venture capital fund of the Netherlands, Round One. He was also part of the 2019 board Kickoff EHV and the national board of the Dutch Students for Entrepreneurship. Besides this, Bob completed a master New Media Design at Tilburg University and a master Innovation Management at Eindhoven University of Technology. He was ranked in the 25 under 25 by MT/Sprout in 2020 and 2022.
Norbert Kleijn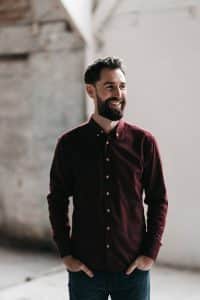 Norbert is a serial entrepreneur. He has experience with a wide variety of ventures: bootstrapped and venture backed, b2b and b2c, in Europe and in Asia. He has had success, and he has experienced failure. Norbert also spent 5 years at Google, where he was responsible for the rollout of Google products in Emerging Markets. Currently he is the founder of Culture of Sleep, where he develops online solutions for those who struggle with Insomnia.
Marijn van Aerle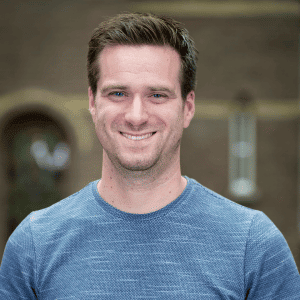 Marijn is co-founder and CTO of Floryn, a fintech scaleup from 's-Hertogenbosch that provides business loans driven by AI, we've lent out €650M to Dutch businesses, raised over €20M in venture capital and over €100M in debt funding and have a team of around 60 people. Marijn started his entrepreneurial journey during high school and studied at TU/e, had multiple ventures, some of which exited successfully and some of which have failed.