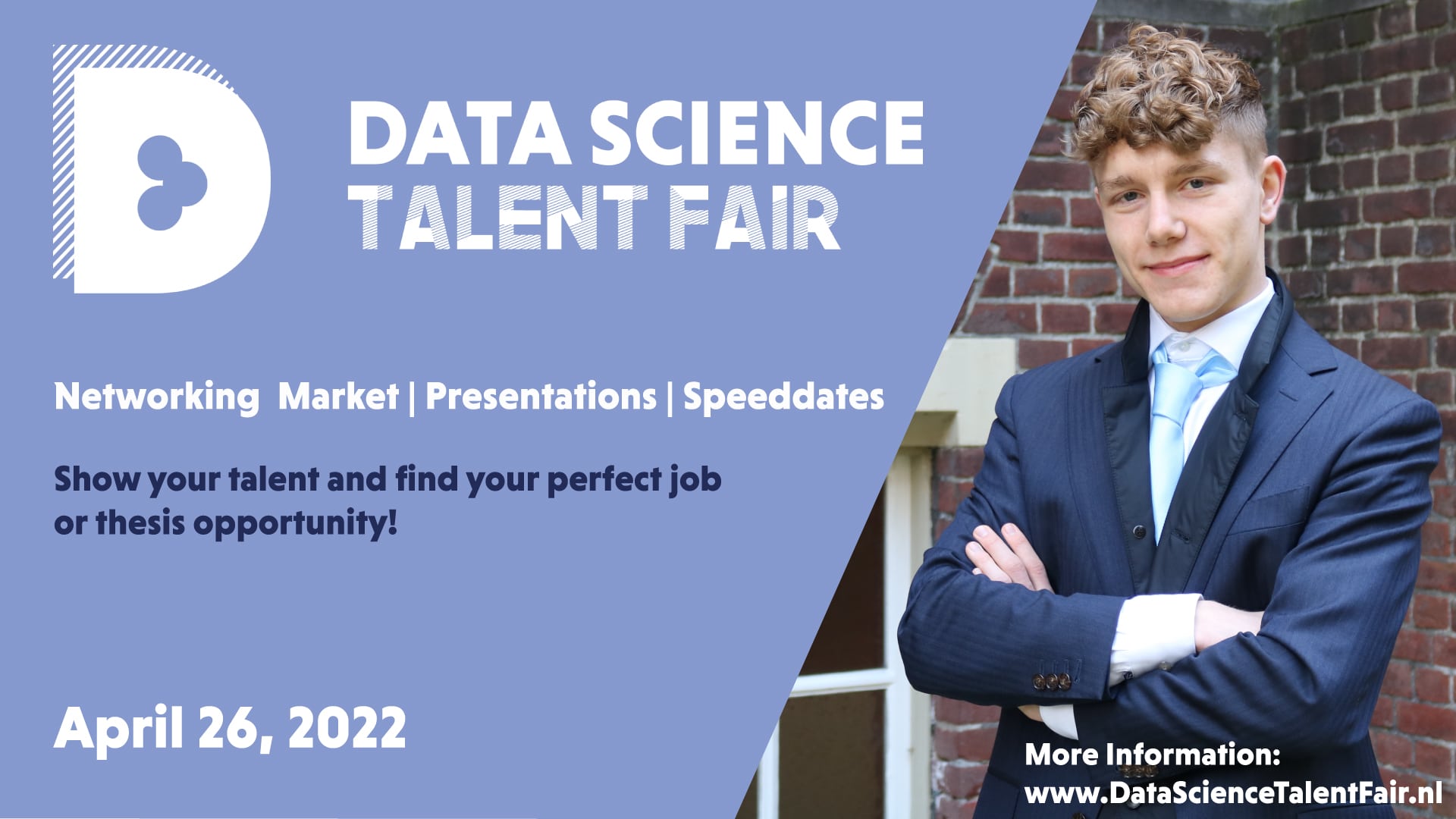 Looking for a (student) job, graduation project or internship?
On the 26th of April, the Talent Fair organized by Data Science Days will be held at the Marienburg convent in 's-Hertogenbosch with the focus on bringing students in connection with prospective companies. On this day, you will have the opportunity to connect with multiple companies through the company market and company presentations. On top of that, you can have a personal conversation with companies' recruiters via speed dates where you get to know the career opportunities they have to offer you.
Mark your calendar and follow our channels to not miss a chance to find your new data science position!
More information on the event can be found on datasciencetalentfair.nl
Having questions? Send an email to talentfair@datasciencedays.nl.