In this Expert Talk, we will talk to Eric Postma about his scientific unit within JADS: Data Analytics. What is the role of this unit across JADS? What does it contribute to education, research and impact, and in our larger business community and society?
About the Expert Talks
In early 2020, JADS launched the concept of Expert Talks. Small scale, interactive, hybrid events where an expert in a certain field gives a presentation about their personal experiences and expertise on a data science related subject. He or she is then joined at the table by other experts, industry leaders or young talent for an interactive discussion, in which the audience can participate as well. More information: https://www.jads.nl/experttalk/
Program May 12th 2022
Welcome by Emile Aarts
Introduction by Eric Postma & Roadmap of Research Unit Data Analytics
Deep dive 1 – Maurits Kaptein about Data analytics from theory to commercial application
Deep dive 2 – Claudia Zucca about From Understanding to Intervening in Complex Social Systems for Social Change
Deep dive 3 – Alumnus Colin van Lieshout and Dan Stowell about AI for biodiversity & sustainability 
Deep dive 4 – Unit Leaders Recap about AI for social good with table guest Renato Calzone
Closing remarks
Eric Postma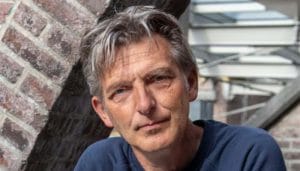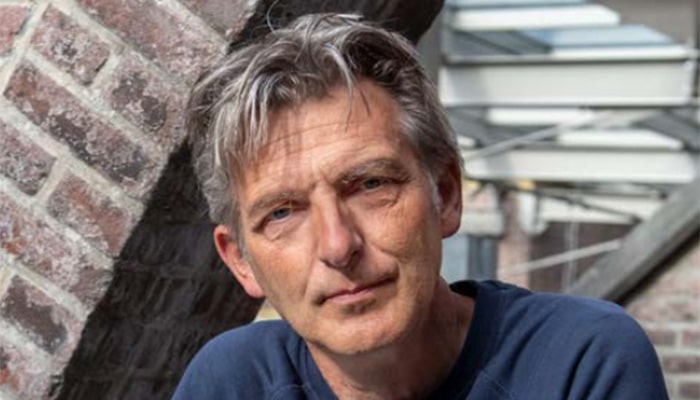 Eric Postma, as Professor of Artificial Intelligence, has been involved with JADS since its inception. Initially, together with Jack van Wijk, he was the scientific advisor to Arjan van den Born. Currently he is the coordinator of the JADS Data Analytics Unit. In addition, he is the scientific director of the KPN-JADS Responsible AI lab, the Innovation Center for Artificial Intelligence (ICAI) lab. Eric has contributed to education and research at JADS and played an active role in the Professional Education program.
Maurits Kaptein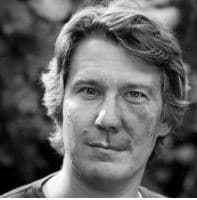 Prof. dr. Maurits Kaptein is CEO and co-founder of Scailable (www.scailable.net) and a professor of data science at the University of Tilburg and at JADS Den Bosch. Maurits his research work focusses on sequential learning (MAB problems), causal inference, and computational methods with application in health and marketing. Scailable aims to make the deployment of trained AI/ML models to embedded devices easy and secure.
Claudia Zucca

Claudia Zucca is an Assistant Professor at JADS. She holds a PhD from the University of Exeter, and she previously worked as a post-doctoral researcher at the University of Glasgow. She is a Marie Curie Alumna. Her research focuses on data analytics, especially network analysis, applied to the social science domain. More specifically, the acceptance and the effects of innovation on individuals and groups and the development of ad hoc methods to understand these social processes. Her application domains range from public health, politics, organizations and technology.
Colin van Lieshout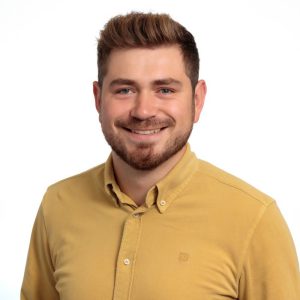 Colin van Lieshout used to be a student at JADS and was part of one of the first cohorts of the master Data Science & Entrepreneurship, graduating in 2019. For his thesis he developed a river plastic monitoring solution for The Ocean Cleanup using object detection neural networks. Also, during his studies at JADS he founded Soda science, a social data science company. Currently, Colin works as data scientist for Sogeti and is currently mostly working on MLOps projects.
Dan Stowell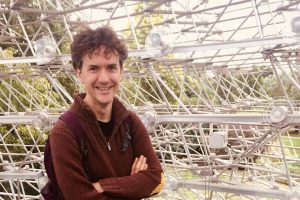 Dan Stowell is Associate Professor of AI & Biodiversity, jointly appointed at Tilburg University and Naturalis Biodiversity Center (NL). Since 2012 he has led research on computational bioacoustics using machine learning and signal processing. He is a co-founder of the data challenge "detection and classification of sound scenes and events (DCASE)", now an annual IEEE workshop and challenge, and is an elected member of the International Bioacoustics Council (IBAC) Executive Committee, and an Associate Editor at PLOS Computational Biology and PeerJ Computer Science. He is cofounder and CTO of Warblr Ltd (UK), a phone app that automatically recognizes bird sounds – the app has received awards and copious press coverage, and has tens of thousands of regular users around the UK.
Renato Calzone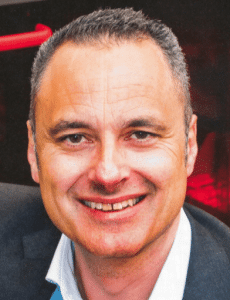 Renato developed his professional career at the crossroads of knowledge development and business. He is an aeronautical engineer by vocation and graduated in 1991 with an MSc degree from the Delft University of Technology (1991). In addition, he holds an MSc degree in Business Administration from Nyenrode University. Renato works for JADS where he kicked-off the Smart Industry Program of which he is the Program Manager. Industrial companies are gathering masses of data on a daily basis but struggle to get the most value out of it. Our Smart Industry program aims at supporting companies in their transition to Smart Industry by the use of Data Science and gaining a competitive advantage by bridging the gaps between Engineering, Business and Data Science.