Expert Talk: Human Centric AI (from a JADS Perspective)
In this Talk we will focus on the role JADS has in different labs and the collaborations with KPN, LaNubia and ICAI in the larger whole. We want to emphasize the connection from the university with KPN, LaNubia and ICAI.
Next to this all we will not only talk to our main guests, but we will receive more guests: from ICAI Esther Smits will join us online and in the studio Noelle Cicilia (JADS & LUX Data), Renato Calzone (JADS),  and Winifred Andriessen (KPN) will also be present.
ILUSTRE (Caribbean lab LaNubia-JADS)
Innovation Lab for Utilities on Sustainable Technology and Renewable Energy (ILUSTRE) – a new ICAI lab that focuses on enabling renewable energy ad sustainable technology. Serving use cases for energy and water supply utilities companies in our consortium:
Grid balancing around power supply
Predictive maintenance
Prediction and prescription of production, distribution and consumption of energy and water
Water desalination
Involved partners (present):
LaNubia Consulting B.V.
Jheronimus Academy of Data Science (JADS)
Integrated Utility Holding N.V. (Aqualectra)
University of Curacao (HBO)
Ministry of Economic Affairs Curacao
Water- en Energiebedrijf Aruba N.V.
N.V. GEBE (Sint-Maarten)
LaRA (KPN-JADS lab)
The goal of the Lab on Responsible AI (LaRA) is to develop transparent, privacy aware, and personalized AI solutions for businesses. The researcher in the lab work on projects contributing to the technical and legal aspects of transparency, on data engineering approaches that ensure privacy-by-design, on personalized and responsible offerings through text analytics and responsible up-lift modelling.
Involved partners:
KPN
Jheronimus Academy of Data Science (JADS)
---
About our speakers

Daan Kolkman
Daan Kolkman is a sociologist of algorithms at the Jheronimus Academy of Data Science. His research revolves around the sociology of quantification, responsible data practices (e.g. surrounding implementation and use of machine learning), and the governance of algorithms.
Daan received his PhD in sociology from the University of Surrey (England) for his work on computational models in government. He has worked at the Centre for Research in Social Simulation and collaborated with organisations such as the UK Department for Energy and Climate Change and the Netherlands Bureau for Economic Policy Analysis.
Daan has co-founded the Big Data Company, a startup that employs machine learning to aid retailers and (local) government in location decisions. He co-founded the SME Datalab, an initiative that develops data-intensive products and services for – and in collaboration with – SMEs.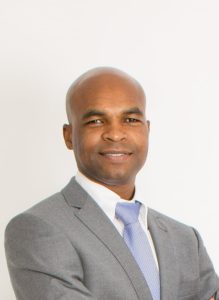 Rigo Selassa
Rigo Selassa, was born on Curaçao and have moved 22 years ago to the Netherlands. After his study Technology Management, Rigo started a SAP traineeship and got the opportunity to work as a junior consultant on a SAP implementation project for GTI GDF-SUEZ.
In 2009 Cofely GDZ-SUEZ hired Rigo for the position of SAP CRM Application Manager and as a high potential he was enrolled in a Management Development traineeship, where he was responsible for the introduction of sensors to support Remote Services for maintenance processes.
In 2011 Rigo made the move to consulting and as of 2013 Deloitte Consulting hired Rigo for the position of Management Consultant where he was responsible for the implementation of cloud solutions, and he has gained a broad international experience working on global projects.
In November 2014 Rigo had the golden opportunity to start his own Consulting Business and in 2017 he started a Global Executive MBA course at Rotterdam School of Management. As an MBA candidate Rigo had the privilege to follow courses at 6 recognized Business Schools and travel to eight countries.
With his company LaNubia Consulting, Rigo is following his passion to stimulate learning and help organizations transform using innovative solutions.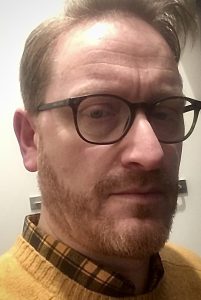 Gian

luigi Bardelloni
Gianluigi Bardelloni is Lead Intent Recognition and Digitalization at the CRM & Analytics department of KPN and member of the executive committee of the ICAI Lab for Responsible AI.
Graduated "cum laude" in Physics at University of Rome "La Sapienza", he's spent the last 13 years of his professional life at KPN in the domains of Business Intelligence, Analytics and Data Science.
Besides leading the technical development of the KPN Customer Contact Analytics framework and exploring new AI technologies to accelerate KPN transformation, he's actively involved in fostering collaborations between KPN and Academia on applied Machine Learning, by recruiting and supervising master thesis and PhD students as well as by arranging the KPN participation to relevant research consortia.
He's also very keen in promoting Data Science collaborations with other companies thru Amsterdam Data Science to expedite delivery of AI applications.
---
Other guests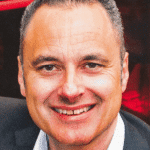 Renato Calzone
Renato Calzone works for JADS where he kicked-off the Smart Industry Program of which he is the Program Manager. Industrial companies are gathering masses of data on a daily basis but struggle to get the most value out of it.