This event has already passed. You can rewatch the event below.
This Expert Talk revolves around safety and more specifically the role of data science in the fight against disorder and insecurity in public places. Emile Aarts will introduce a talk by Prof. Dr. Willem-Jan van den Heuvel. Later, they will be joined by two table guests: Vivian Gravenberch and Laurens Tetzlaff.
This Expert Talk will be streamed live from the Mariënburg Chapel. You can choose to join us in the studio (there is room for 20 live attendees) or watch online.
Prof. Dr. Willem-Jan van den Heuvel – Safety in Public Areas
Safety and security play a crucial role in public, spaces given the massive influx of people with a myriad of risks and vulnerabilities that seriously impede the quality of life. Public order and safety in public areas is generally guaranteed by an integrated approach from municipalities, law enforcement officers, fire brigades and emergency medical services. The smarter collection and use of data, interpretation from the operation, as well as the more sophisticated collaboration based on data and interpretation, seems a decisive weapon in the fight against disorder and insecurity in public areas.
This talk will discuss a data-driven vision, key challenges, and a research roadmap. Real-world examples drawn from various EU projects – including ANITA and PROTECT, as well as Dutch national projects, such as CRIMSON, will be used to illustrate, explore and discuss them.
About the guests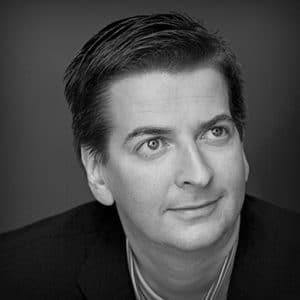 Prof. Dr. Willem-Jan van den Heuvel is a full professor in Distributed Enterprise Computing and acts as the scientific director of the Jheronimus Academy of Data Enginee3ring (JADE) lab, which concentrates on data-engineering and governance theories, concepts, techniques and tools. His research interests are at the cross- junction of software service systems, data engineering and AI. His expertise revolves around the following major research themes: serverless computing and FaaS, Big data pipeline and processing architectures, (micro-)service engineering (including service governance) and legacy system modernization.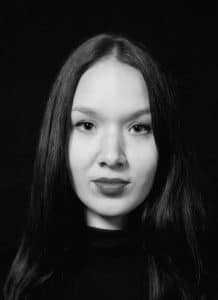 Vivian Gravenberch is an Investigative Criminologist (Msc). During her studies she specialized in environmental criminology and geographical profiling. Using geographical software to analyze geo data, analists can detect patterns in the geographical and temporal behavior of human beings. Very bluntly explained, each human being moves in the same way within the same "mental map" of their physical environment. If we can identify certain elements or locations within that mental map, we can determine a search radius to find the individual or predict their most likely next crime scene radius.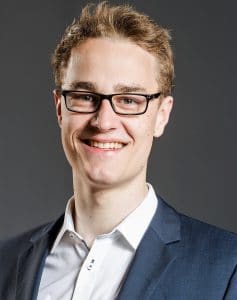 Laurens Tetzlaff is a Data Science and Entrepreneurship MSc. student at    JADS with a background in business information systems (BSc). His current research focuses on the role of data science and AI supported technologies in the protection of smart logistic hubs, mainly smart harbors. In such environments, huge volumes of swiftly changing scattered information about different assets and actors need to be secured, tracked and analysed to allow for proper monitoring and protection of critical infrastructure. Data science can speed up such processes to prevent crimes such as illicit trade from even happening.