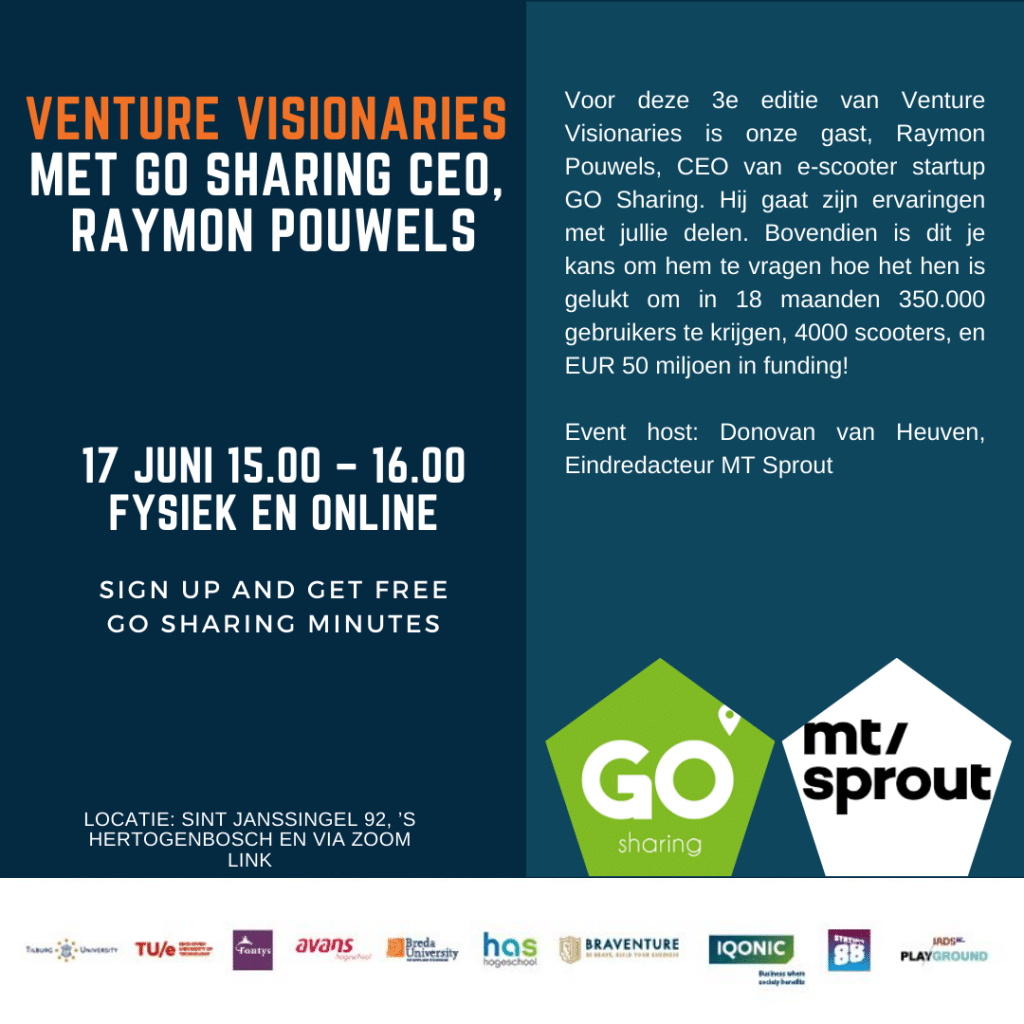 Universities in Brabant join forces and present: Venture Visionaries #3
With GO Sharing CEO, Raymon Pouwels
SIGN UP and get free GO Sharing minutes
For the 3rd edition of Venture Visionaries we managed to get Raymon Pouwels, CEO of e-scooter startup GO Sharing. He will tell you all about the GO Sharing startup journey how they managed to get 350.000 users, 4000 scooters and raised EUR 50 million in just 18 months.
Event host: Donovan van Heuven, Chief Editor MT Sprout
This event is streamed online but we also welcome 30 lucky guest in the JADS Chapel! Register now!
** This event is in Dutch, however, it will be recorded, subtitled in English and streamed again on 24 Jun 15.00.
Location: Sint Janssingel 92, 's Hertogenbosch and via Zoom link