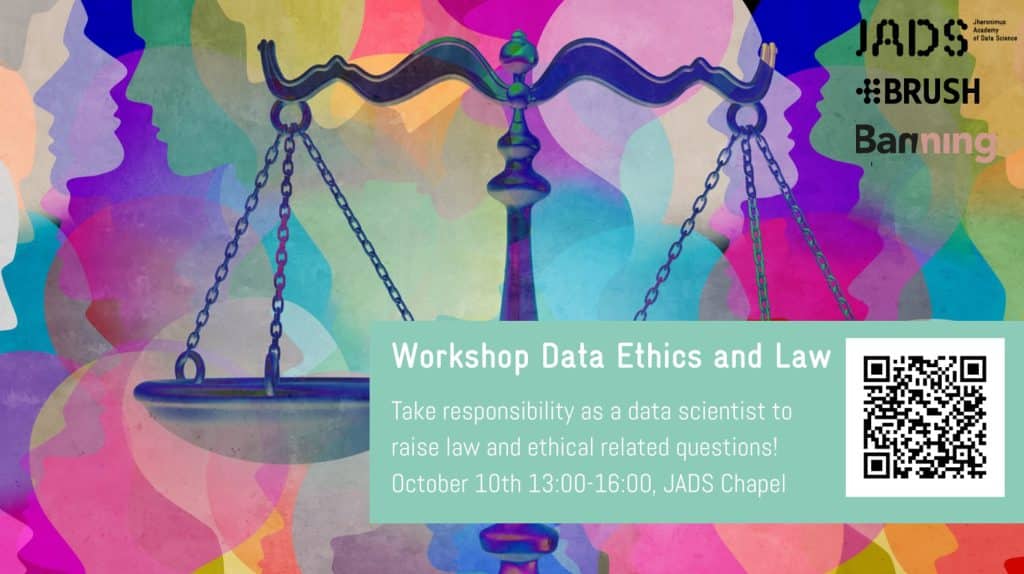 Who's responsibility is it to decide whether something is allowed to analyse with data? Is it the data scientist? Is it the legal employee at an organisation? Is it the CEO?
Join this workshop powered by Brush.ai, Banning Advocaten and JADS MKB Datalab. This workshop promises to provide profound insights into essential aspects of data science that are often overlooked. Given the significance of this subject in our field, we cordially invite you to join us in exploring how we, as future data scientists, can responsibly handle data and navigate ethical challenges. This workshop is given by a Floris de Vriend, lawyer at Banning, and Noëlle Cicilia, data ethical expert at Brush.ai.
During this workshop we will explore topics such as:
The definition of personal data
How do I know if I am processing data in an ethical way?
What are some main legal rules of thumb to take into account?
Data sharing
Obtaining consent for sharing personal information
Database rights (sui generis)
The goal is to enhance your awareness of what can be achieved with data and what is ethically and legally permissible. By showing some real-world cases, we hope to help you understand the decisions you have to take into account before working with data.
We look forward to welcoming you all on October 10th to grow together as conscious and ethically-minded data scientists. Deadline for registration is October 3rd Together, we can make a positive impact in our field.