Big Data for Bees hackathon end with visit by Minister Carola Schouten
Posted on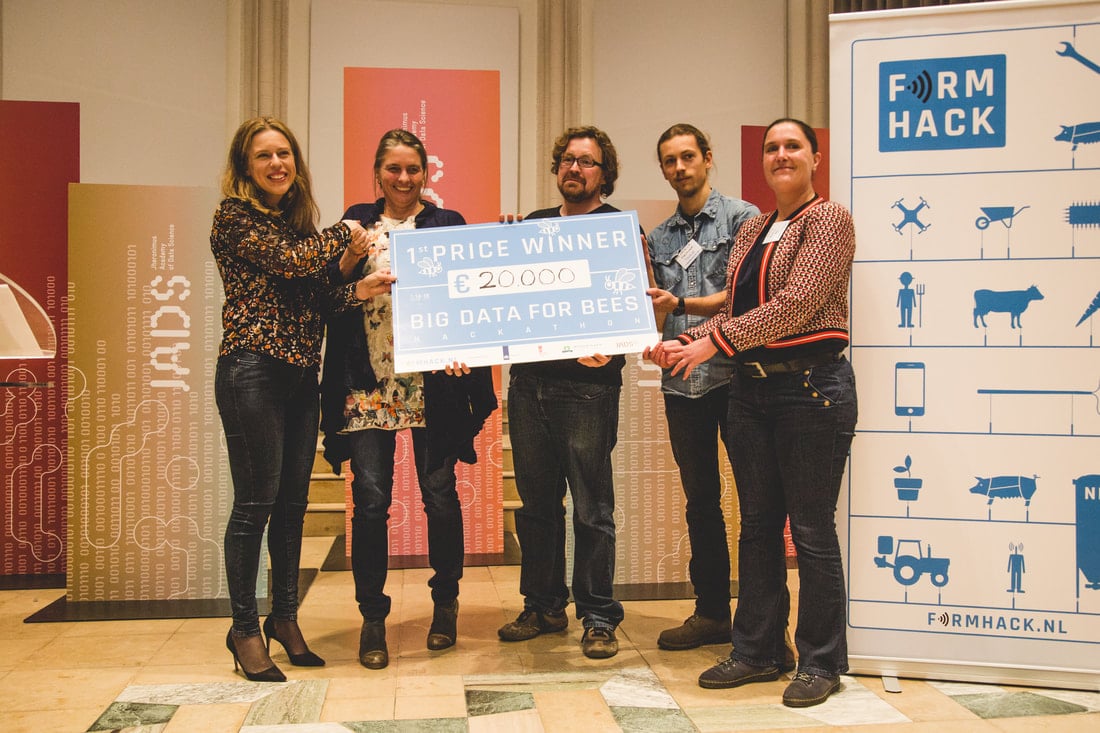 The Big Data for Bees hackathon reached its conclusion today with a ceremony in which the prizewinners of the hackathon were honored. Minister of Agriculture, Nature and Food Quality Carola Schouten handed out the awards to three teams (two first place winners and a runner-up) and applauded all teams for their commitment and dedication to preserving the bees.
JADS is proud to have been host and partner to Big Data for Bees and hope to be able to help in the improvement of the habitat for all pollinators in the future.
More information can be found on the Big Data for Bees website.