Bluetick raises pre-seed investment to improve legal search algorithm
Posted on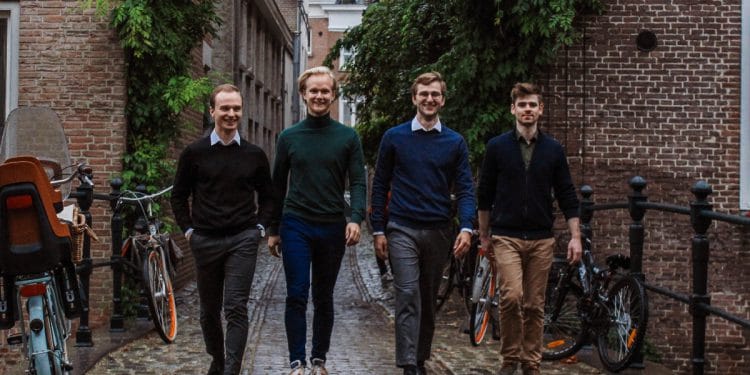 Dutch Startup Bluetick, an online search engine for lawyers, has raised a pre-seed funding round from henQ Capital and ASIF Ventures. The startup will use the funding to improve its legal search algorithm.
Bluetick, founded in 2019 and supported by the JADS Playground, makes it faster and more intuitive to find and search through legal documents, such as jurisprudence. Its algorithm is using state-of-the-art Natural Language Processing (NLP), a subdomain within AI, making it possible to find similar court cases based on the context of a document. The search engine is developed in close collaboration between the data scientists of Bluetick and a group of 30 innovative lawyers, working at six different law firms.
Koen Aarns, founder and CEO of Bluetick, emphasizes the importance of working together with domain experts when developing the perfect AI search engine: "From interviews with over 100 lawyers, we found it can be extremely difficult to formulate a search query using in a few search terms. We see a big opportunity to apply advanced NLP techniques when solving this problem. To achieve this, it is essential to collaborate with legal experts, as this allows us to create a search engine that has a seamless fit with the workflow of these professionals."
The pre-seed round of €210.000 is a co-investment of Amsterdam-based investment funds henQ Capital and ASIF Ventures. "As young entrepreneurs, the team of Bluetick managed to make a product that solves a real problem. In a short time, they generated a lot of interest from the market", says Bonne Stobbe, director at ASIF Ventures. "It is promising to see the pace at which the team adjusted itself and its product to the feedback and interest from the market."
Bluetick was founded by four master students from Jheronimus Academy of Data Science. During the entrepreneurship course of the program, they founded Bluetick because of a shared passion for AI and entrepreneurship. Currently, the search engine is live and used by several Dutch law firms.
henQ is an Amsterdam based VC that invests from pre-seed to series A in B2B software startups in Europe. They invest in companies that go after unproven and unexplored
problems, defining their own markets.
ASIF Ventures is a pre-seed VC who bridge the gap between young tech entrepreneurs and Amsterdam's entrepreneurial ecosystem.