The EngD Data Challenge Week and its impact for participants and business partners: a deep dive!
Posted on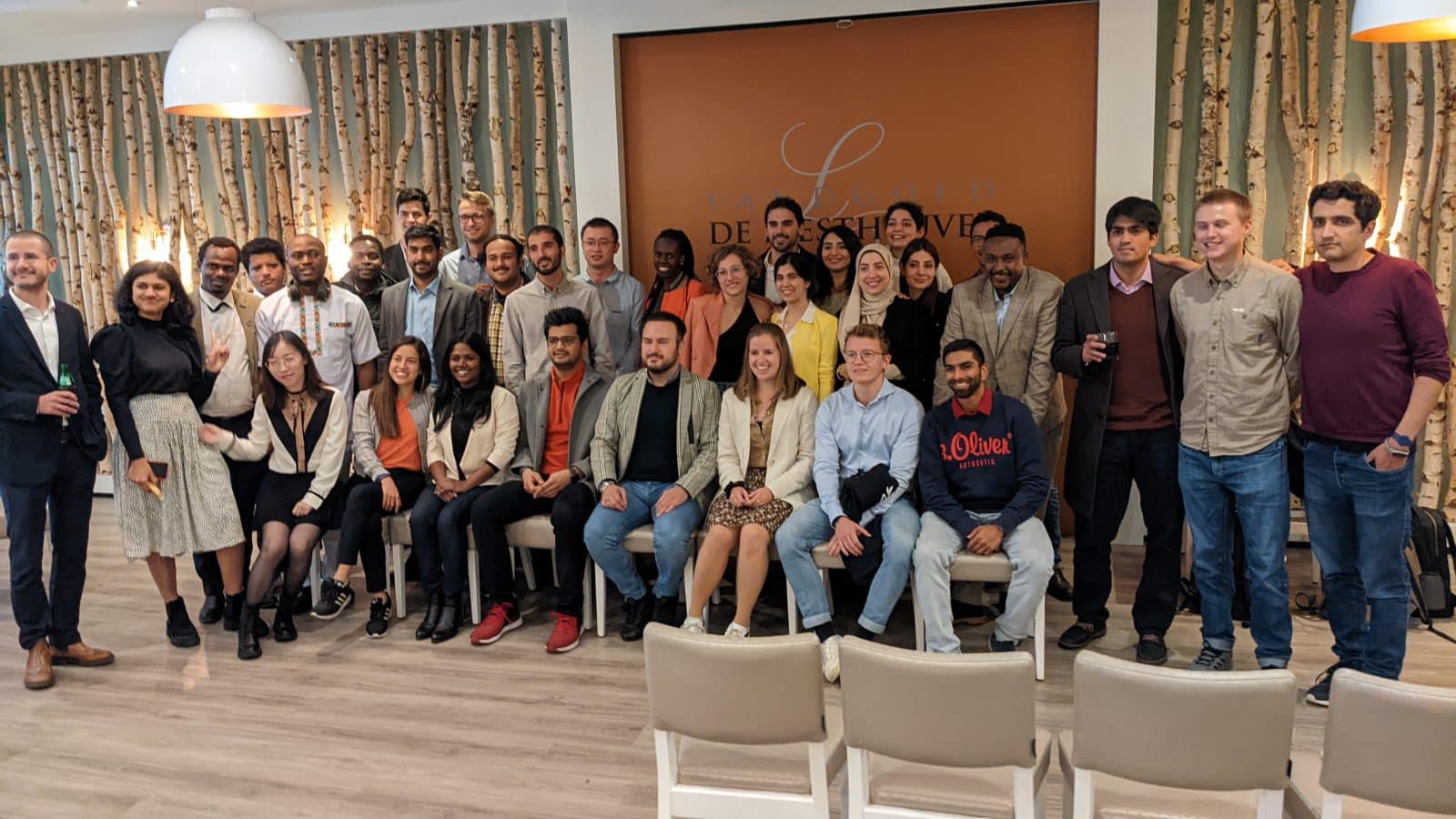 The JADS EngD program is industry-oriented and an alternative to the PhD trajectory. The Data Challenge Week is one way we reach out to industrial partners to tackle their real-life problems. Our EngD trainees learn how to prepare a data science project, how to work effectively in a team, how to lead a team, and how to deliver business value. Data Challenge Weeks are also part of our admission procedure. Candidates who are accepted to join the Data Challenge Week work and learn together with our trainees. For the candidates, the Data Challenge Week ends with an application interview. In this article we take you to a deep dive in our last Data Challenge Week, October 2022. Our business partner was Bridgestone Mobility Solutions. What is the impact is the impact of this week on their data business and the participants?
Scope of a Data Challenge Week
In this week, six groups of five or six trainees and applicants work on data sets from a host company; each group has a group leader, a senior trainee; each group is composed of applicants and trainees.
An important aspect in the Data Challenge Week is the involvement of the trainees of the program in the preparation phase. The group leaders of the teams have the task to identify and specify themes from the provided data set, one theme per team. Each team focuses on the theme shaped by the group leader together with the problem owner from the company. During the preparation phase the group leaders get familiar with the business case and the datasets. The group leaders identify possible themes that will be discussed with the teams at the start of the Data Challenge Week, making the work a bit more efficient. The preparation phase is a learning opportunity for the group leaders in how to transfer a problem from the business domain to the data science domain. The junior trainees are prepared for their tasks as team member through specific professional skills workshops.
In 2022 we are proud to have worked with Bridgestone Mobility Solutions, which brings together different mobility models and solutions to be a one-stop-shop for fleets, supporting them in their journey to be more sustainable, productive and safe. 16 applicants and 17 trainees to support and assist them, worked on the Bridgestone Mobility Solutions data challenge. Eventually 8 candidates were hired into the JADS EngD program.
Why is a program like this needed?
Collaboration that brings together talents from different levels of experience and backgrounds is essential when it comes to engineering and data analysis. Raghunath Banerjee, VP Data Solutions at Bridgestone Mobility Solutions told us that "at our company we want to foster out-side thinking. We know that sometimes the best ideas come from those with a fresh perspective. That's why the partnership with JADS students to analyse our datasets was so interesting. To drive the future of mobility and develop sustainable solutions for our customers, we must look beyond our own environment. Whether that is partnering with an established organization in the tech world, a start-up, or University. We want to drive collaborations to gain a wider understanding of the market needs and trends, and deliver on solutions that help our customers to be more sustainable, productive and safe."
Merging Data during a pressure cooker
"It is an intense week" states Laura Kuntze. Laura is one of the Overall Leaders and is a JADS EngD Data Science trainee from January 2022. She continues: "Bridgestone Mobility Solutions gave us quite a lot of data, which for a data scientist of course sounds amazing! However, the datasets brought their own challenges and in the initial phase (data and business understanding) we found out that we didn't really know how to merge the data.
"In addition, we had had an extensive brainstorming session from which a lot of ideas emerged, but afterwards we struggled as a team to make choices on which idea was the best one and which one we should implement first. That is definitely something I learned; in the initial phase you can think as far out of the box as possible, but that you have to make realistic choices considering the short time and you shouldn't want to work on too many different directions. If you just choose one or two directions, you will be able to deliver quality for those tasks and you can always add new tasks later."
As part of the Data Challenge Week, the applicants and students work and live together for one entire week, based on this, Laura commented; "it is incredible actually that in such a small country like ours, so many different people can come together and just work and live together for a week in a normal way without major problems and with respect for each other."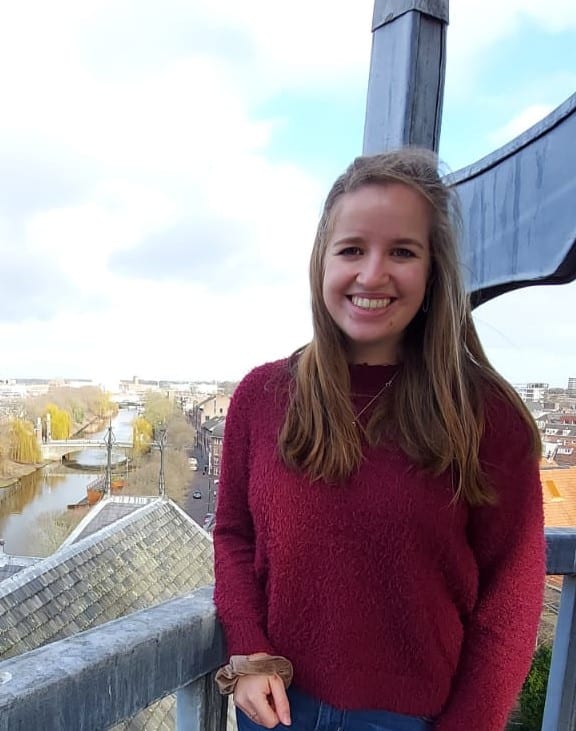 Laura Kuntze, JADS EngD Trainee and Overall Lead for trainees and applicants.
Exploring your own data with fresh eyes
Offering your data as an industrial partner can be scary, but it delivers so much more. Bilal Khan, Product Owner for the Data Solutions team at Bridgestone Mobility Solutions mentions "it was impressive to see how well the participants understood each challenge. Their engagement was commendable and the cooperation between them and my team was exemplary. For us, hosting this Data Challenge Week with JADS made perfect sense; we don't always have time to explore our data in the depth that we would like, so seeing our data that we know so well from a mobility/fleet management perspective be analyzed, and the findings presented through fresh eyes was very interesting."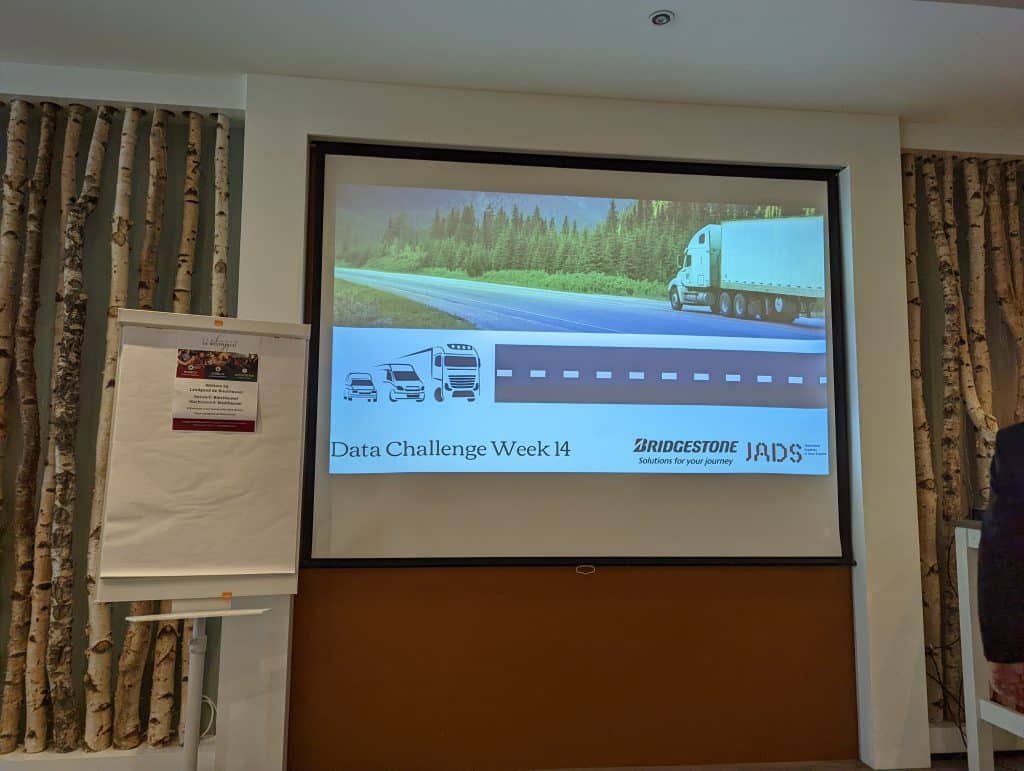 Bridgestone: Solutions for your journey. The project presentations
Hard and soft skills: it is all about the process
The Data Challenge Week is also a social event. During the week, teams live in bungalows, where they have to work, eat, sleep, and socialize. The bungalows are located in a holiday park with enough possibilities for leisure and pleasure.
The week starts with about 16 individual applicants who are invited by the program, and a group of 17 trainees of the program. They become one group that manages to create a social structure in the bungalow park and a working atmosphere, six teams accepting each other's roles.
Teamlead Ankit Majhi (an EngD Data Science trainee from January 2022) shares his thoughts. "I learnt a lot from the week, but by far the most important thing I picked up is that ensuring an atmosphere where you can be open with each other is hugely important to perform well as a team. I also learnt not to rush to conclusions even if you have limited time. Asking questions such as `why exactly am I doing this part of the process? and `can it be done another way?` helps enormously to get clear on where you want to go as a team."
Left: working on the data challenge together
Right: EngD trainee Ankit Majhi
Learning by doing strengthens your business
Tom Winkler, Senior Software Engineering Manager at Bridgestone Mobility Solutions said: "There was a lot of engagement around the mobility topics overall. The questions asked and the proposals made, showed that there is a good understanding on how mobility data can help us find solutions for being more sustainable and more derive road insights. I can recommend businesses to join as an industrial partner. Next to practical steps you take with your data, you are connected to a pool of highly skilled international talents."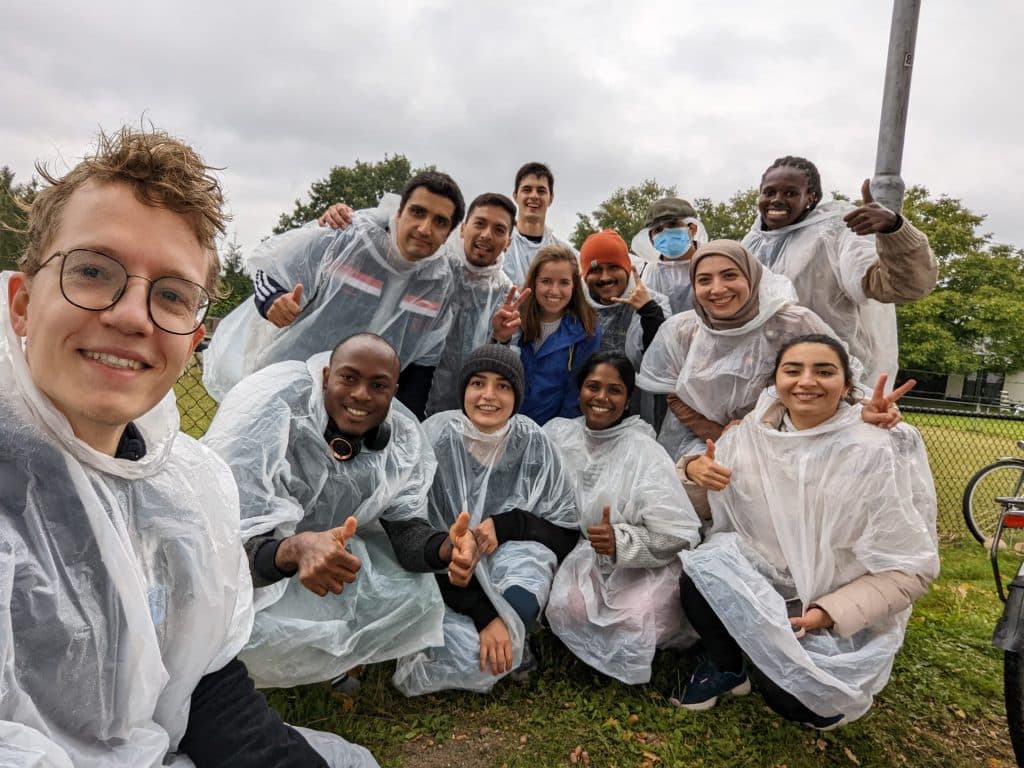 The week is also about introducing yourself to new people and cultures
About the EngD trainee program
The Engineering Doctorate (EngD; formerly PDEng) program Data Science is a two-year post-master's program. It qualifies students with an MSc degree in mathematics, statistic and computer science to become top-level professionals. Candidates for the EngD Data Science are creative problem solvers with excellent technical skills. A major part of the EngD program Data Science is working on real-life projects  with partners in the data science ecosystem. EngD trainees help industry and business with their decision making processes based on real, actionable data.