JADS and Holland Innovative sign partnership agreement to advance Smart Industry
Posted on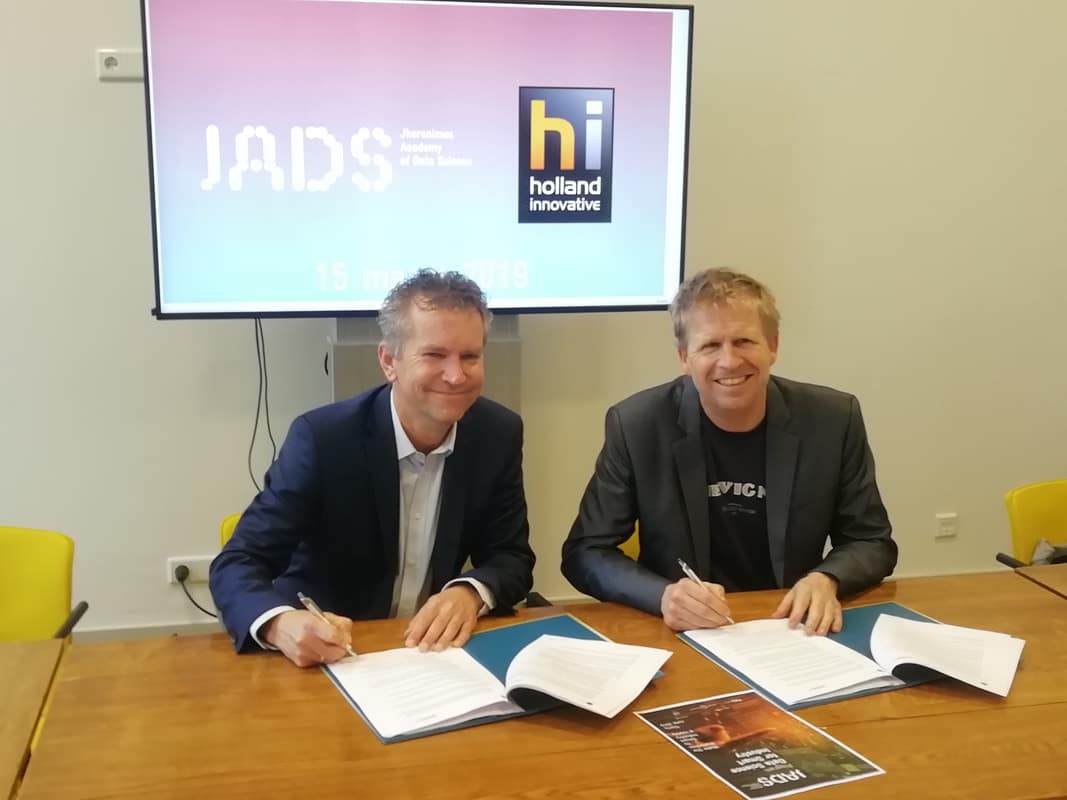 Holland Innovative and JADS signed an agreement today to cooperate in promoting and researching Data Science in Smart Industry. JADS is convinced that creating an open innovation model will help companies in lowering cost while simultaneously increasing effectiveness by adopting data driven solutions.
The wide ranging educational offerings of JADS combined with the experience of Holland Innovative in the industry will form a solid basis to support organizations in adopting data science in manufacturing and maintenance processes and by making new business models possible.
The first concrete product to come out of the agreement is the new professional education program Data Science for Smart Industry, a 17 day program aimed at helping participants in the transition to smart industry. Other concrete initiatives include Data Tasting events inform organizations of new developments and Data Maturity scans for benchmarking progress and plotting an individual roadmap to becoming a data driven organization.
JADS is looking forward to a fruitfull partnership and giving a healthy boost to Smart Industry together with Holland Innovative.