JADS and Libéma Open join forces for unique data-driven tennis experience
Posted on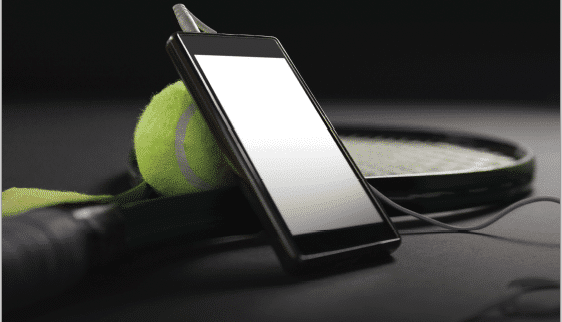 's-Hertogenbosch, June 7, 2023 – Jheronimus Academy of Data Science (JADS) announces a partnership with the Libéma Open tennis tournament, one of the most prestigious tennis events in the Netherlands. The Libéma Open tournament is considered the ideal preparation for Wimbledon and attracts top players from all over the world. The partnership with Libéma Open enables JADS to apply innovative data-driven technologies and take the visitors' tennis experience to the next level.
Personalized playing schedule for visitors
Asaf Kedem, Master's student in Data Science in Business & Entrepreneurship at JADS is designing a recommender system for visitors to Libéma Open as part of his MSc thesis. "In the web app, visitors can indicate their preferences regarding playing style and other characteristics of players. The system helps them find players who match their preferences in terms of playing style. For example: which other players are there who play like Venus Williams. The app can also provide a personalized daily schedule indicating which players the visitor should definitely go and watch. It is even possible to register as a group, then the system takes into account the preferences of all visitors in the group."
Putting new technology into practice
Martijn Willemsen, supervisor of the student and associate professor at JADS, is pleased with the collaboration and the innovative possibilities it offers: "We already use recommender systems for listening to music and watching videos, and in webshops.This collaboration gives us the chance to apply recommender systems in a new context: large events. By using recommender technology, we can help individual and groups of visitors figure out which matches to watch and thus offer them a tailor-made tennis experience. The collaboration with Libéma Open allows us to test this kind of new technology directly in practice in a nice pilot study."
Libéma and JADS intend to expand the collaboration into the future, Willemsen: "Hopefully we can also collaborate in other areas concerning sports and data science, because data science for sports, vitality & health is an important research area of JADS."
During the Libéma Open, which takes place from 10 to 18 June 2023 on the grass courts of the Autotron 's-Hertogenbosch, JADS will also be present with an information stand. Here, visitors can get help and explanations on how to use the web application and generate their personal playing schedule.
More information can be found at jads.nl/libema
About JADS
Jheronimus Academy of Data Science (JADS) is an international collaboration between Eindhoven University of Technology and Tilburg University. JADS focuses on data science and entrepreneurship and aims to apply the latest insights in the field of data science in practice.
About Libéma Open
Libéma Open is an annual international top tennis tournament, which takes place on the grass courts of Autotron 's-Hertogenbosch. The combined WTA/ATP tournament is considered the ideal preparation for Wimbledon, the world's largest and best-known grass tennis tournament. Libéma Open attracts top players from all over the world and offers tennis fans a unique opportunity to experience the sport up close.