JADS drives sustainable food production in Regio Deal Northeast Brabant
Posted on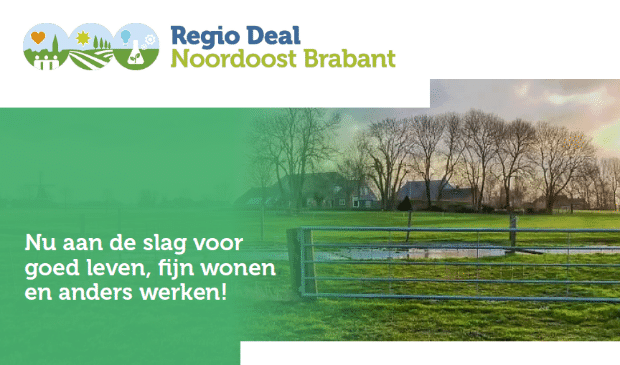 Living and working comfortably in villages and the countryside. Innovation and sustainability of agriculture and food processing. New uses for empty stables. These are a few of the developments that will be made possible by the Regiodeal (Region Deal) Noordoost Brabant.
Over the next two years, central government, province, region and business will jointly invest more than 40 million euros extra in the quality of life and prosperity in Northeast Brabant. Governments, entrepreneurs, knowledge institutions and residents are jointly supporting 17 regional projects within the pillars of Goed leven ( A good life), Fijn wonen (living comfortably) en Anders werken (Working differently). Within the pillar Working Differently, JADS will contribute to the Data-driven agrifood region project.
Transitions in food production
In Northeast Brabant, agriculture and food production have traditionally been the engine of the regional economy. Today, the way we produce, distribute and consume food is facing major transitions. Climate change, the transition to green energy, digitalization and changes in society are forcing us to make our food system more sustainable. And data science plays a key role in this.
Our economy is increasingly data-driven. In order to respond to changes in the market and society, it is important for companies to use data in the right way. Within the data-driven agrifood region project, researchers and students, together with entrepreneurs, are developing tools to make companies data-savvy.
Not reinventing the wheel over and over again
Jakob de Vlieg, Professor of Applied Data Science and lead for AgriFood & Data at JADS: "Digitalization and data offer opportunities to make our food system more efficient and sustainable. In this project we will bundle developments in data science and A.I. in a smart way and make them available. This will prevent companies and organizations from constantly reinventing the wheel or missing out on important developments. Training and connecting new data talent at both MBO, HBO and WO level is inextricably linked to this."
"Big data offers infinite possibilities. You just have to be able to read and understand data – and ask the right questions. Using data science, we create value from data. For example, we develop data tools to make predictions. For example, to be able to sustainably produce enough safe and healthy food," says Nadine Hol, Student JADS.
Example: Low emission manure processing
Low emission manure processing on own property can contribute to more sustainable agriculture. In a pilot project in Oss, farmers, researchers and students are investigating a processing method to produce energy from cow manure. The ultimate goal is to process fresh manure on the farm of cattle farmers. This will produce energy and organic fertilizer. The pilot project will involve residents and a local agricultural collective focusing on energy generation.
The right question and solution requires teamwork
"To truly create value from data and digitization, we must collectively ask the right questions. This requires a team sport mentality," Aldus Jakob de Vlieg. "Within JADS we are therefore developing an "AgriFood Cyber-Room". Here, data, analysis and A.I. models are cleverly linked and entrepreneurs, researchers and students can analyze data together, devise new solutions or even develop entirely new business models."
About JADS & Agrifood
The world's population and food consumption are growing rapidly. How do we ensure that there is enough food to feed the world in 2050? JADS contributes within the AgriFood domain to producing food as efficiently as possible, with the smallest possible ecological footprint, using data science. We do this in projects together with expert companies and knowledge institutions. By collecting, combining and analyzing data, we contribute to a more sustainable food chain.