JADS Lustrum stories: Angelique Penners about the Mariënburg convent
Posted on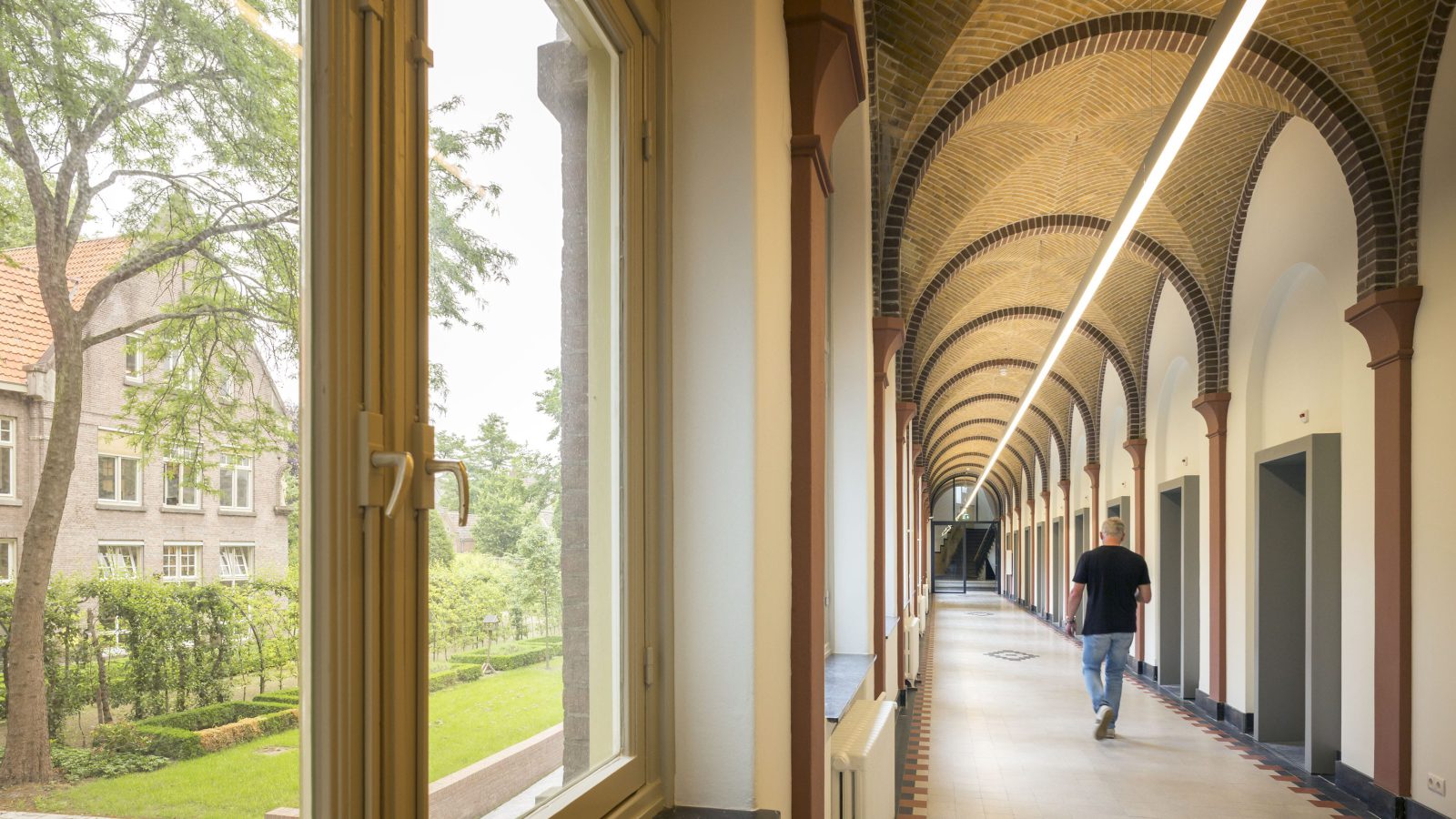 In this series of snapshots from the history of JADS, we feature personal stories and reminiscences of people who are in some way involved with the past, present and future of JADS. They share with us their surprising, interesting or funny recollections.
Angelique Penners, managing director of JADS shares her personal recollection of JADS about the Mariënburg convent
"My first involvement in the JADS project dates back to the early days of 2015. At that time, I was working at Eindhoven University of Technology as a property manager for large external projects."
Century old building
"The JADS steering committee appointed me as contact person for the municipality of Den Bosch to discuss and accommodate the housing acquisition of our future data science academy. At that time, there were several building options that needed to be assessed in order to come to an optimal choice. One was the Marienburg convent on Sint Janssingel opposite the picturesque river Dommel. The building, more than a century old, was the home of some fifteen sisters of the JMJ congregation who had lived there almost all their lives in the service of God."
Welcomed in a very warm and friendly manner
"We planned a visit and when we rang the bell at the front door, we were welcomed in a very warm and friendly manner. We were invited into a special room that was used only for high visitors. The carpets and furniture were dated but well preserved. The atmosphere was serene, quiet and very positive."
Future destination of their building
"The conversation with the sisters went very well and they were very pleased and enthusiastic about the future destination of their building as a house of education. The reason for this was obvious, as this had been the purpose of the building and its activities for more than a hundred years, the education of young girls in domestic work."
The right atmosphese for JADS
"I was particularly moved by Sister Theresa, who showed a room with her enormous collection of ladybirds of all sizes, shapes and colours. When we left, I was convinced that Marienburg had the right atmosphere for JADS. The ladybirds represent openness and care, things that I as a person, and certainly also in my capacity as director, value highly. I have seen the culture of JADS grow in line with the friendliness, inclusiveness and creative culture that we inherited from the sisters. Guests visiting our building for the first time are still impressed by the atmosphere inside. It is a great place to be, and we have all learned to appreciate or even love it."
More stories on the JADS Lustrum Page
More stories and highlights about 5 years JADS can be found on the JADS Lustrum page.
---
Want to receive more stories like this one?
Register for the JADS Monthly Newsletter for updates about JADS news and events.
Subscribe to our newsletter!