JADS Lustrum stories: Louis Vertegaal about the JADS common room
Posted on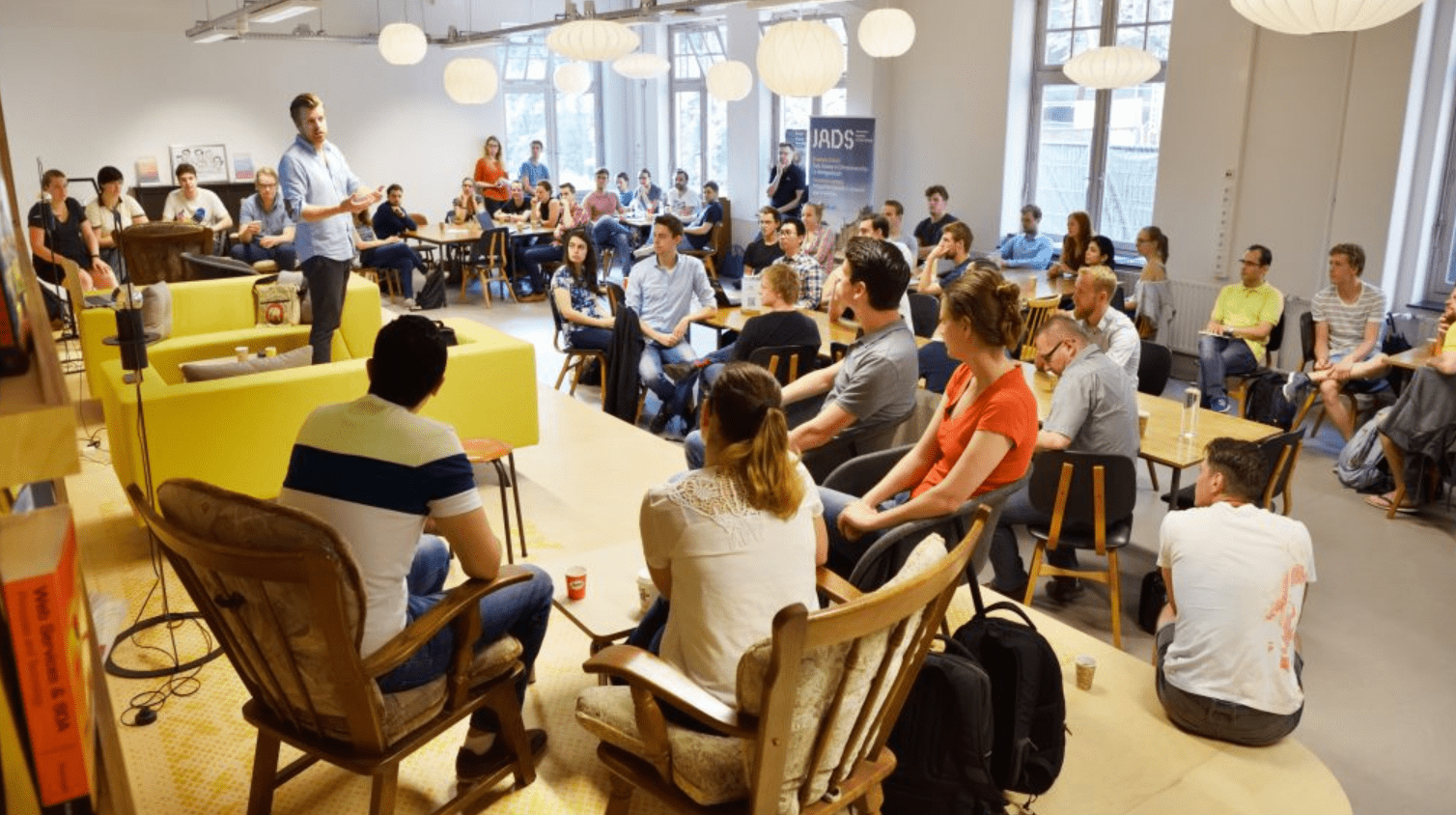 In this series of snapshots from the history of JADS, we feature personal stories and reminiscences of people who are in some way involved with the past, present and future of JADS. They share with us their surprising, interesting or funny recollections.
Louis Vertegaal, General Manager at JADS shares his favorite personal recollections about JADS.
"My first recollection of JADS dates back to the early days of 2016 when I was still working as a director at NWO, the Dutch scientific research funding agency. What struck me immediately was the completeness and originality of the vision on data science formulated and presented by the JADS preparation group. Also, their eagerness to make it work in terms of implementation and realization was quite stimulating. The proposition of combining data science and entrepreneurship at an academic level was really new at that point in time.
Impactful creativity
These early ideas held a great promise of JADS by combining deep scientific knowledge on data processing and engineering with creative and entrepreneurial ideas to make it work in practice, thus generating both societal and business impact. This element of impactful creativity has become one of the assets of JADS over time.
JADS community spirit
Later, when I joined JADS in the capacity of executive director, I learned that JADS had developed many ways to live up to this promise. Among the most striking ones I count the common room located in the Manresa wing of the Marienburg building. There, the JADS community spirit and culture were really flourishing.
It all came together
It was a vibrant space where numerous creative ideas were exchanged among the community members and turned into action in a lively and positive setting. Many JADS colleagues approached the JADS promise from different angle leading to different ideas about what should be done, but in Manresa it all came together. Explorative workshops, hackathons, scrum meetings, celebration parties, and private meeting are just a few examples of the great many events that were hosted in there.
Very unique place
The Manresa common room spirit is still alive and kicking in the Marienburg building. We no longer have a single common room as in Manresa, but we currently have many rooms and spaces that we use radiate and exhibit our creative and entrepreneurial culture. JADS nowadays is still a very unique place where people do "cool stuff with data".
More stories on the JADS Lustrum Page
More stories and highlights about 5 years JADS can be found on the JADS Lustrum page.
---
Want to receive more stories like this one?
Register for the JADS Monthly Newsletter for updates about JADS news and events.
Subscribe to our newsletter!