New! Keeping up with Data Science with Data Digest
Posted on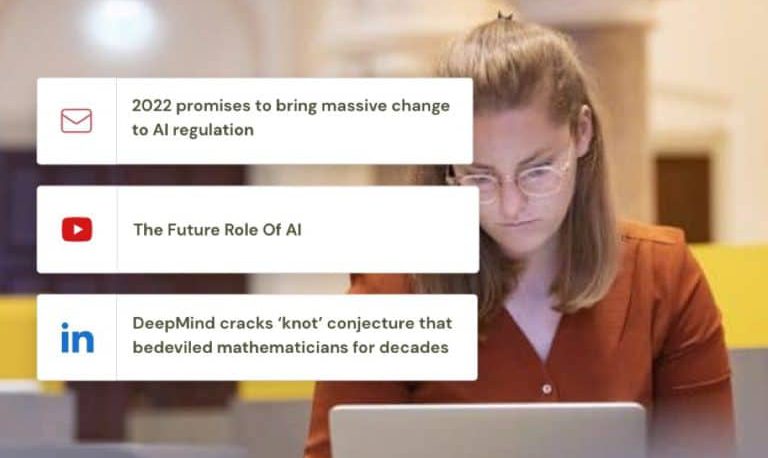 Few areas of expertise develop as fast as data science/artificial intelligence does. It's almost impossible to keep up with the pace. What is relevant today can be outdated tomorrow. Every day new companies are "disrupting" and challenging the status quo. Every day new research is published. New tools and software are introduced at an amazing speed. The result? Information overload.
At JADS, we see it as our mission to not only stay up to date with these never-ending developments, but to also be a knowledge partner. We do this through our regular activities such as education, research and partnerships, and by being an ecosystem: sharing knowledge and insights with our entire community.
A innovative way to keep you up to date
Because we are so passionate about life lifelong learning, we thought about a way to keep you up to date about data science in an innovative way. How could we help to curate the ever-expanding stream of information and make it easy to digest?
Today, we introduce to you: Data Digest, a monthly newsletter that keeps you updated about everything noteworthy in the world of data science. You don't have to dig for information, we do the heavy lifting for you. As we are a collaboration between Tilburg University and Technical University of Eindhoven, we will focus on subjects from both business and technology.  The newsletter is tailored towards experienced data scientists to learn about business applications but also towards more business-oriented people who want to learn about data science.
How it's set up
We curate from thousands of the world's best blogs, influencers, podcasts and videos. Our combination of human touch and a smart algorithm curates the most relevant global data science insights for you on a monthly basis.
Each month we rank between 500 and 1000 blogs, videos and podcasts on popularity. Subsequently we find the articles that match our "topics of interest" and engagement data from previous editions. The result is a list of content ranked by popularity, engagement and topic relevance. Finally, from this list content will be hand-picked by our editors.
As a university we are in the business of information and knowledge. For us it is a blessing that this information domain is so dynamic. We hope that, with this newsletter, we can inform you about trends and developments in the wonderful world of data science.
Want to receive Data Digest?
Register here.