Mariënburg Campus Fund established thanks to sisters of JMJ
Posted on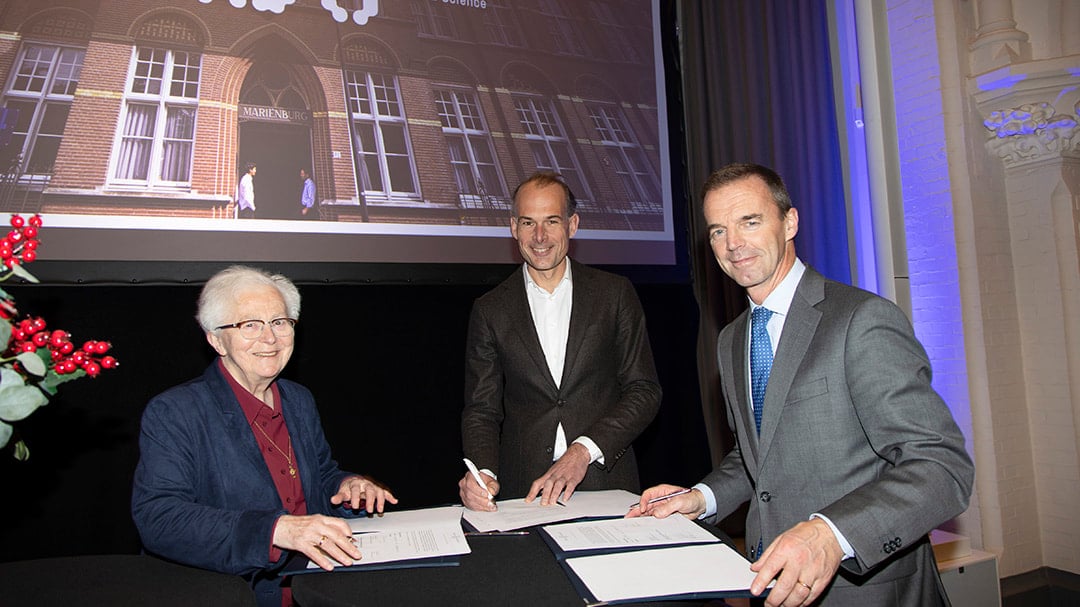 The Mariënburg Campus Fund will officially start on December 6! The amount of €500,000 is intended for scholarships.
Three years ago, the last sister of the Society of Jesus, Mary and Joseph (Sisters of JMJ) left the Mariënburg monastery in 's-Hertogenbosch. The monastery now serves as a teaching and research building for students and researchers of Jheronimus Academy of Data Science (JADS).
When the monastery was sold to Kadans, the JMJ Sisters and the new owner decided to make a donation together that would benefit the new 'residents' of Mariënburg. A joint fund has been established for an amount of €500,000 intended for scholarships. This fund is now being converted into a named fund through the Tilburg University Fund. This allows the donors to determine the name, the objective and the starting date of the fund themselves.
On December 6, at 16.00 hours, the fund called 'Mariënburg Campus Fund' officially comes into effect by signing an agreement in the Chapel of Mariënburg. This will take place in the presence of Sister Laetitia Aarnink, Provincial Superior of JMJ, Jurrian Lucas and Wim Boers of Mariënburg Campus C.V. and the chairman of the Tilburg University Fund, Bert Groenewegen.