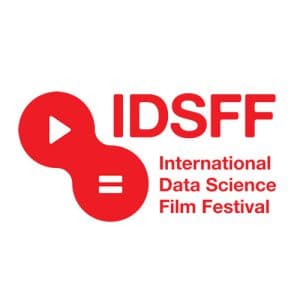 The International Data Science Film Festival (IDSFF) is the first film festival related to data science in the world. It discovers, celebrates and challenges the role of data science in our society.
The festival offers four days of films, panels, discussions, Q&A's and networking opportunities. It draws innovators, scientists, filmmakers, critics and thought-leaders to discuss the state of affairs and the future of our society.
Open air cinema in the center of 's-Hertogenbosch
From August 26 – 29, 2021, visitors will gather in the Chapel and in the garden of the convent of JADS Mariënburg in 's-Hertogenbosch where an open-air cinema will be erected. To watch and listen, to participate and to celebrate. And above all to experience the impact of data science.
Want to know more about becoming a partner? Download the Partnership PDF! Download partner info (PDF)