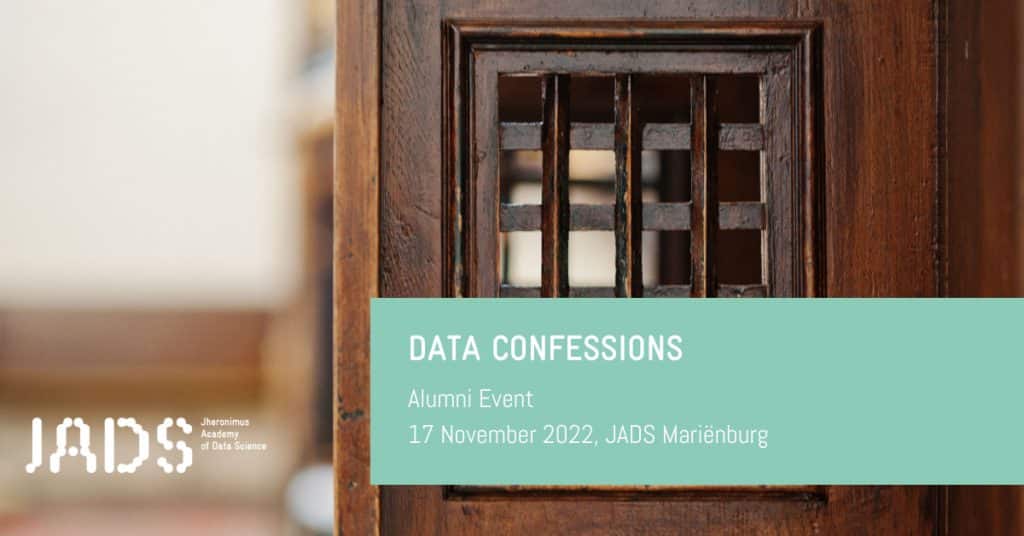 On the 17th of November we would like to welcome you for the second edition of Data Confessions. Hosted by JADS and our brand new Alumni Association AILumni.
This is the opportunity to catch up with your fellow classmates and of course meet interesting other JADS alumni. To get your conversations started we organize several breakouts hosted by alumni around topics like data technology, data entrepreneurship, use-cases and research that is done by our PhDs at JADS.
The upcoming weeks, we'll inform you about the program. For now, we give you the opportunity to register for the event and make a placeholder in your agenda!