Smart Industry is the transformation of traditional manufacturing and industrial practices into cyber-physical production systems, using data technology. The aim is to integrate the Internet of Things with data-intensive analysis and monitoring processes to improve the efficiency and effectiveness of industrial production systems. Historically speaking this development is often referred to as the Fourth Industrial Revolution or Industry 4.0. Data science in combination with intelligent algorithms is a key-enabling technology driving this process.
The last three years, JADS has been focusing its activities on this important topic which is one of the economic pillars of the province Noord Brabant. In this edition of the JADS Expert Talks, we will discuss and review how JADS intends to engage with stakeholders in this challenging field of digital innovation.
Renato Calzone – Program Manager Smart Industry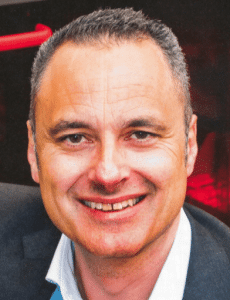 Renato has a Dutch/Italian background, born in 1965 in Utrecht, the Netherlands. He lives in Belgium and has a wife and a dog. He loves sports (running, cycling), city trips and dining with friends.
He developed his professional career at the cross roads of knowledge development and business. He is an aeronautical engineer by vocation and graduated in 1991 with an MSc degree from the Delft University of Technology (1991). In addition He holds an MSc degree in Business Administration from Nyenrode University (2001).
I started my professional career in 1991 at TNO Defence Research. Amongst others I was the TNO Lead Engineer and Reliability Engineer (RAMS) for the Ariane 5 programme, Europe's commercial space launcher platform.
In 2003 I started my own company together with a friend that developed and produced light-weight composite structures in the Netherlands and in Italy where I set up a production facility that was sold to an Italian company in 2007. I set up this company to develop and market light-weight components for the leisure and sports market. Our company developed a full carbon concept folding bike for Koga, the bicycle frame for cyclist world champion Theo Bos and the full carbon bicycle wheel sets for the Spyker (the sports car manufacturer) Aeroblade bike.
In 2009 I accepted an interim assignment as Market Manager Aerospace at TNO Industry to explore the business opportunities in the Aerospace industry. I integrated the business activities into the general Marketing & Sales activities of the TNO marketing team Aerospace.
In the same period I realized the first step in establishing TNO's Test & Technology Centre on Liquefied Natural Gas (LNG) aimed at strengthening the entire LNG value chain, including the test and qualification and R&D infrastructure. The test center was realized at NMI Euroloop in Rotterdam.
After this I was tasked with the formation and coaching of the TNO Industry sales team on High-Tech Systems and Materials. Our offering included innovations in equipment for Solar, Medical, Lighting, 3D Printing and "Big Science".
From 2012 until 2017 I proposed myself as the New Venture and Investment Manager for TNO and TNO Companies (the investment branch of TNO) for which  I set up and implemented the start-up creation framework to create new ventures, thereby valorizing technology and overcoming the hurdles of technological and market risks that lead to market failure. TNO Companies, was able to (co-)invest as a (pre-seed/seed) investor. I created and guided a number of start-ups through their first stages of existence.
Today I work for JADS where I kicked-off the Smart Industry Program of which I am the Program Manager. Industrial companies are gathering masses of data on a daily basis but struggle to get the most value out of it. Our Smart Industry program aims at supporting companies in their transition to Smart Industry by the use of Data Science and gaining a competitive advantage by bridging the gaps between Engineering, Business and Data Science.
Felix Mannhardt, Assistant Professor at Eindhoven University of Technology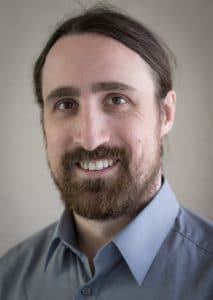 Felix obtained his PhD from Eindhoven University of Technology in 2018 on the topic of Multi-perspective Process Mining. He worked for three years as Research Scientist at the Norwegian research institute SINTEF in Trondheim and was appointed part-time Associate Professor at the Norwegian University of Science and Technology (NTNU) in 2019. During that time, he co-founded the spin-off company KIT-AR that develops intelligent industrial AR solutions based on research from the EU H2020 project HUMAN Manufacturing. In September 2020, Felix joined the Process Analytics group at the Department of Mathematics and Computer Science of Eindhoven University of Technology as an Assistant Professor while retaining a part-time position at KIT-AR. Felix contributed significantly to the leading open-source Process Mining frameworks ProM (Java) and bupaR (R) and organised workshops on Trust and Privacy aspects of Process Analytics at major conferences (I3E and ICPM).
Felix's research interest is the development and application of Process Mining methods related to low-level event data (event abstraction, activity recognition, sensor data, multi-perspective event logs), related to conformance checking (combination of control-flow with rules over data), as well as related to trust and privacy concerns (privacy-preserving methods, privacy and trust models).
Mariya Yurchenko, Data Scientist at Omron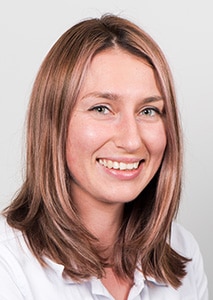 Data Scientist and Intrapreneur, working in R&D Omron the Netherlands; carrying out projects for internal and commercial clients; specializing in Anomaly Detection and Predictive Analytics for machine data. She thrives to facilitate digital transformation of the manufacturing processes and promote sustainability culture. Thus, Omron with its core principle "to improve lives and contribute to a better society" was a good match.
High-mix, Low-Volume, High-complexity Work Systems are tremendous challenge for manufacturers. At Omron, the Industrial PC line is one of the extreme examples of the build-to-order production. More than 40.000 different models can be produced in theory. In such cases it is a problem to pre-program work instructions for all product variants and anticipate all possible issues. The required level of expertise to operate in this type of assembly is big and the learning curve for new operators is steep.  Omron, together with HyPPI consortium members, is working on a solution to this challenge, and helping other manufacturing companies to solve similar challenges.