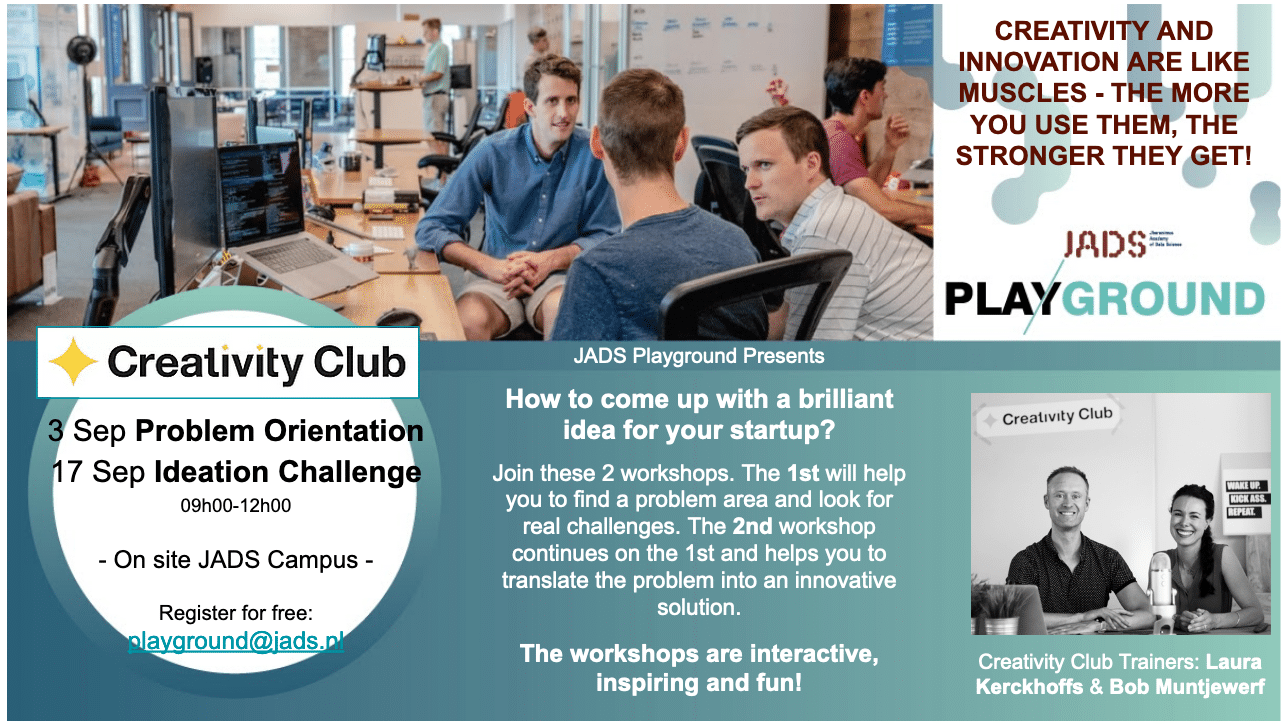 How to come up with a brilliant idea for your startup? 
3 September, 9.00-12.00, Location JADS Mariënburg.
Join these 2 workshops. The 1st will help you to find a problem area and look for real challenges. The 2nd workshop continues on the 1st and helps you to translate the problem into an innovative solution.
The workshops are interactive, inspiring and fun!
3 SEP – PROBLEM ORIENTATION
In order to create a startup you need to find a problem and then create a product that solves that problem. But how to find a problem? It can be hard to decide on a target group or problem domain and to look for real existing problems. To get you off to a good start we provide an interactive workshop to learn more about how to define a target group or problem area and look for real challenges. Inspired by Design Thinking skills we provide you with a theoretical base and will challenge you to start searching for connections to data-related problems. The goal is to create at least two leads for a data-related challenge.
Want to register? Send an email to playground@jads.nl