Celebrating the role of Data Science at IDSFF 2021
Posted on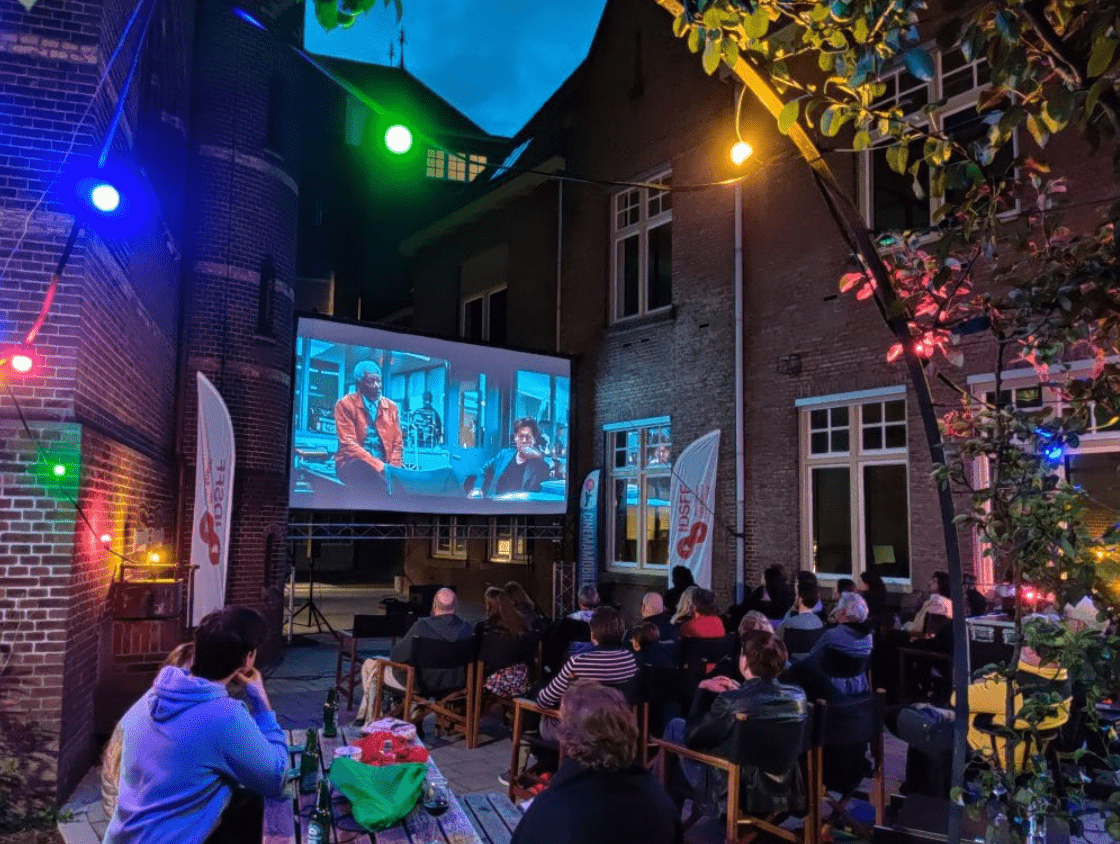 Last august, JADS hosted the International Data Science Film Festival; the very first film festival related to data science and AI. The world around us is changing at a rapid pace, and data science provides the means to gain insight into developments in technology, the environment, politics, healthcare, crime prevention and many more aspects of modern society. The mission of the IDSFF: to discover, celebrate and challenge the role of data science in our society. 
The festival
The successful first edition of the International Data Science Film Festival took place from 26 to 29 August 2021 at the beautiful Mariënburg campus, in the center of 's-Hertogenbosch. The IDSFF included a variety of panels, films, discussions and networking opportunities.
For the festival, the chapel of the Mariënburg Monastery and the garden were beautifully decorated, creating an intimate and informal atmosphere. There was a bar on site, populated by JADS students, and visitors received a bright red goodie bag with the IDSFF logo to take home.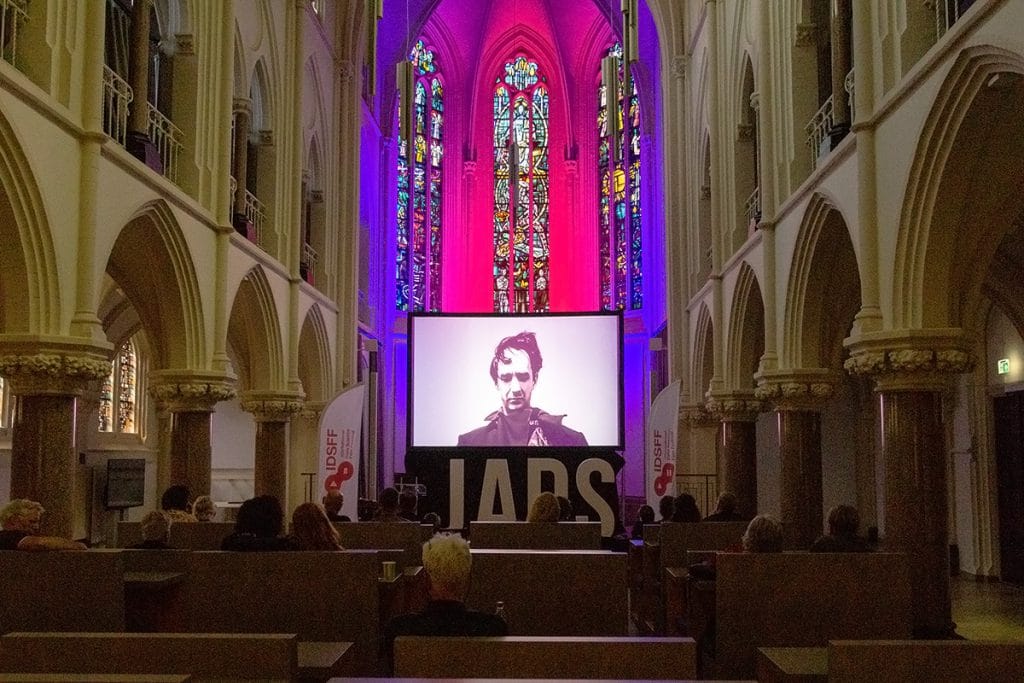 4 days, 8 movies and over 150 visitors
The 4-day festival kicked off with an exclusive student night on Thursday to welcome new students. From Friday through Sunday, partners and festival guests were welcomed. Prior to each film, there was an introduction by scientists and experts which were much appreciated by the audience.
In total, over 150 visitors attended the film festival and no less than 8 films were played, including titles such as Trancendence, PI and Alphago. The movies led to interesting discussions afterward about the role of data science in society. In addition, the number of sponsors exceeded the team's expectations. 
The role of data science in the future
Initiator Peter de Kock: "With this festival, we want to open the discussion about the role of data science in our future. The central question being: What is the role we want data science to play in the society of the future?". The festival aimed to raise awareness, get people to form opinions and have discussions about how data science is shaping our society. Therefore, the films were carefully selected to trigger this discussion. 
Peter de Kock: "For a first edition, it was very successful. Especially considering the fact that we had to deal with limitations around Covid-19. The outside projection created a special, intimated atmosphere and we received enthusiastic responses from visitors. The vivid discussions after each film indicate the relevance of the topic. Therefore, I see plenty of reason to repeat this initiative in 2022!"
More information
If you want to know more about the first edition or stay informed about a possible next edition, make sure to follow the Instagram channel of IDSFF  @idsffest. and keep an eye on the website www.idsff.org
---
Want to receive more stories like this one?
Subscribe to our newsletter!