Master student Livia Popper wins second prize at 'Most innovative student 2022'
Posted on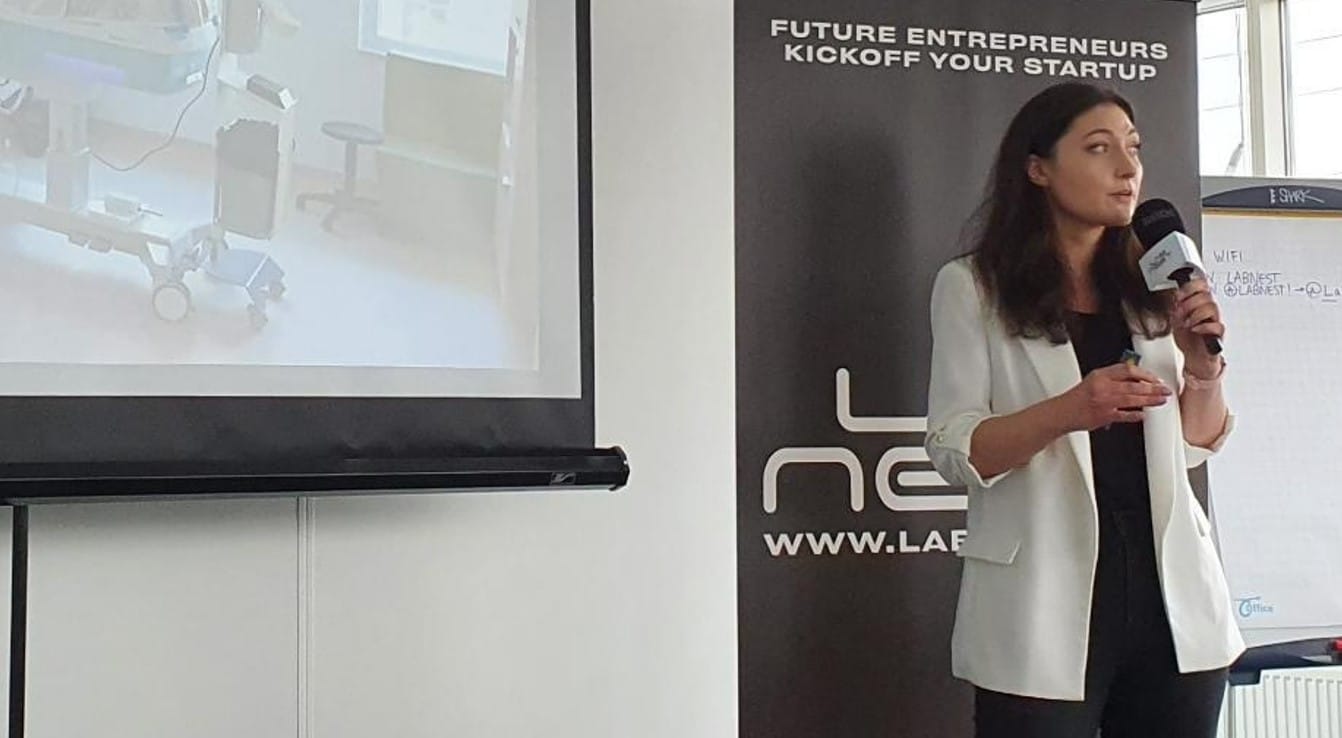 Being a student in our Master's Program Data Science in Business and Entrepreneurship gives you room and possibilities to discover where your strengths lay. The unique curriculum built with the support of Tilburg University and Eindhoven University of Technology gives plenty of room to students with innovative ambitions. But how do our students experience the program? How do they shape it to fit their needs? Answers to these questions and more! In this interview series, we talk to several first- and second-year students and Alumni to give you some more insights about our Master's program. Today we spoke to Livia Popper, first year Master student at JADS and second place winner at 'most innovative student 2022'.
– this article has been update October 17th following the finals of the event October 13th –
Who are you and what is your background?
Livia Popper (23) is a Romanian international living in the Netherlands since 2017. She started the Master's Program Data Science in Business and Entrepreneurship in August 2022 while working part-time at a healthcare startup called Neolook Solutions. She describes herself as enthusiastic, energetic, ambitious, fun and in love with the Netherlands!
What was the reason for you to choose this Master?
"It has been my dream to do a Master. Following my bachelor ICT & Software engineering at Fontys, I was looking for a Master program that would fit my interest best. I have always loved data and databases. During my Bachelor, I learned that next to this love for data, I really like to develop more on people skills. That is because during my Bachelor, I had to work with other students on several projects, and most of the time I was designated the project leader role. I really enjoyed being a team lead, and I now have a similar role at work, where I am managing the research & development department. My dream started to shape more and more: I really wanted to not only get the opportunity to work with data, but also learn about the business side and a possibility to do research in healthcare." Livia found out about JADS by talking to peers and a student advisor at Eindhoven University. She quickly became convinced JADS could be a great next step. "First, I completed the pre-master at JADS, as the gap between Fontys and JADS was too big. That is because at Fontys you focus on practical applications, while at the university level, you need a strong theoretical background. I am happy that JADS advised me to walk this route. Very valuable!"
Can you describe what a workday/workweek looks like?
Livia combines her Master's with a part-time job at healthcare start-up, called Neolook Solutions. "A week actually is a high speed blend from 9 – 17.00hrs of study and work. Being in class, followed by a business meeting, working on a course project with my fellow students and friends, followed by writing a business proposal. I love it."
Her job also allows Livia to see the impact of data science in healthcare. "I love being able to support medical staff, patients and relatives. Data Science is a very strong and valuable tool to give healthcare professionals more time to do other stuff, and to reduce or even eliminate medical errors." At Neolook she develops augmented video services for vulnerable children in neonatal intensive care (NICU) neonatology and pediatrics (PICU). "The project I am currently working on with the team, NeoListen, detects neonatal crying in a hospital environment. A noisy environment with breathing machines, alarm-sound noises, amounting to a 50 decibels (dB). With our solution, health support staff can respond more focused and timely on neonates. A proof of concept was done in January 2022. Then, a minimum viable product was developed in March 2022. Full implementation is currently in execution at Radboud UMC."
 "Yes, this is incredible! I read about it online and it sounded very interesting. I love to gain as much experience as I possibly can, so I just went for it. From 115 applicants 9 projects have been chosen to pitch their project at the finals. And our project was one of them! This award is an initiative by Innovate and is supported by the Dutch Ministry of Economic Affairs and Climate Policy and science magazines Quest and Quote. The nomination itself really gave me strength. It gave me confirmation about the quality of my idea, what I am capable of. Nevertheless, I still feel very excited about the finals! On the basis of a 3-minute pitch, the final ranking will be determined. The pitch counts for 50%, and the other 50% comes from the case proposal.
Thursday October 13th the finals took place  at Stadstheater in Arnhem from 19.00 – 23.00 CET. Livia won second prize. Watch her pitch and the question of the judges on YouTube.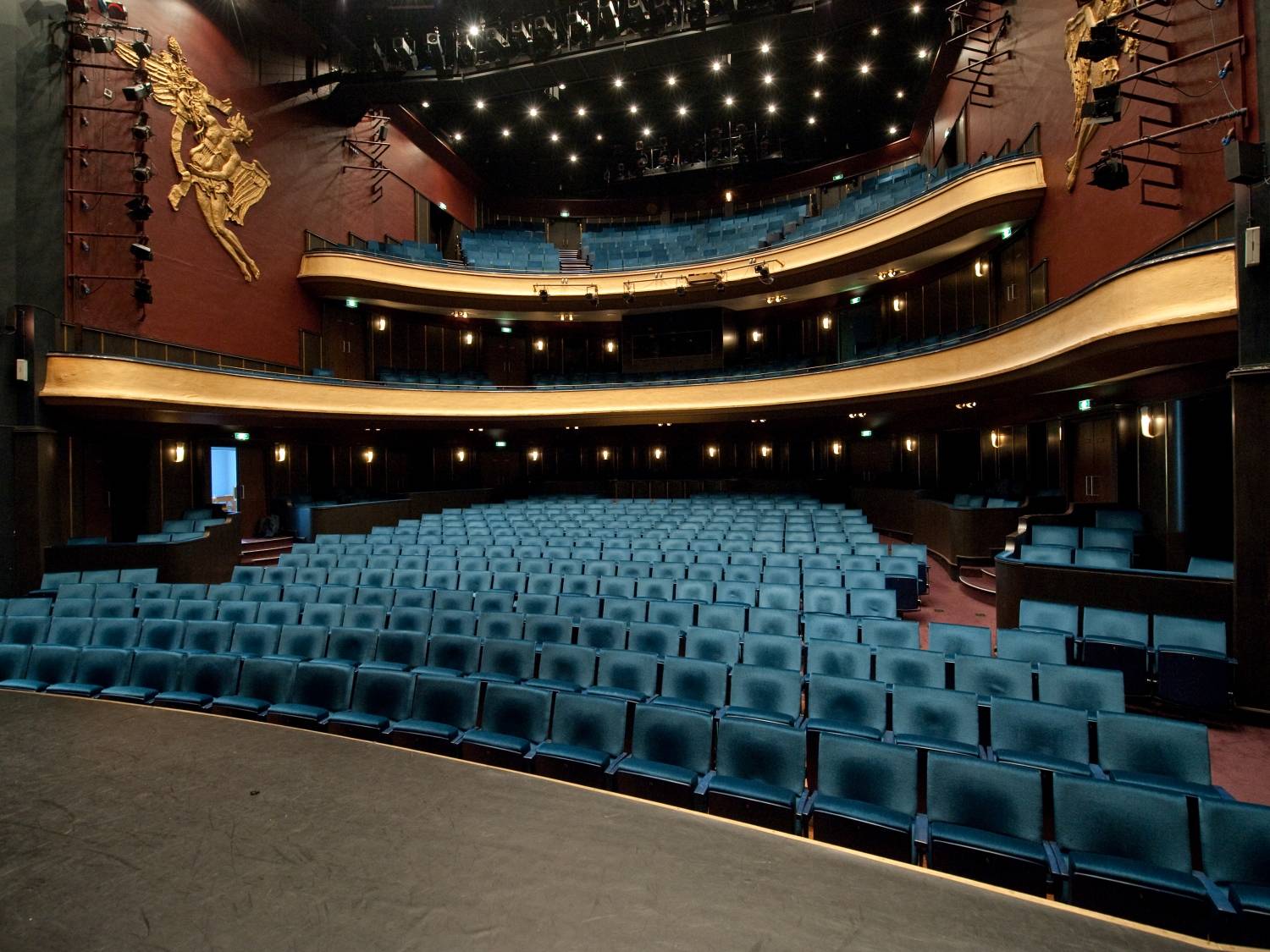 The pitching location where the finals took place. ©Musis & Stadstheater Arnhem
Back to your student life: how can you help prospective students? What is your advice to them?
"Work together! Find classmates and study with them. It helped me to grow, connect to people and actually build a network with diverse interests and specialisms. The projects you will be doing are also group projects, so it is handy on that end too. For me, the JADS campus helped me to meet fellow students. The space is grand, but cozy. And there is always something to do: Git workshops, presentation workshops, and so on. All these activities focused in a close community giving you all possible positive vibes to become the best of you."
---
More information?
Do you want to know more about our Master Data Science in Business & Entrepreneurship?
Go to our Master page or Download the brochure