Using data science in the fight against crime
Posted on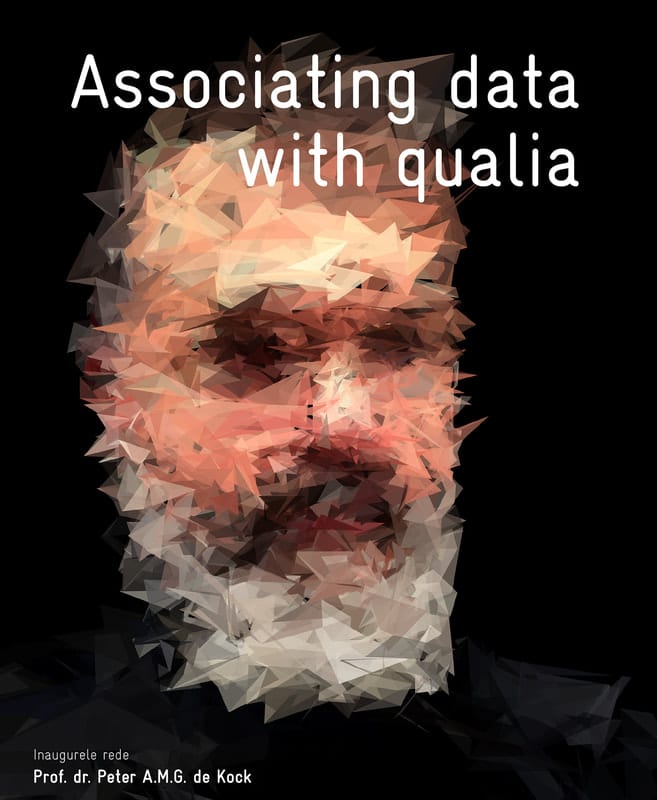 's-Hertogenbosch, December 12, 2019 – What does data science mean for the future of our democracy? How can government agencies and businesses use data in a way that contributes to the values ​​of our society? And what could be the role of the arts? On Thursday December 12, 2019, Peter de Kock answered these questions in his inaugural address.
With this inaugural lecture, Prof. Peter de Kock accepts his appointment as Professor of Practice in data science in the field of Crime & Safety at Tilburg University. With his experience and knowledge, De Kock will lead the department of Data Science in Crime & Safety of the Jheronimus Academy of Data Science (JADS) in 's-Hertogenbosch.
Adding value through practical knowledge and experience
Professor of Practice is a position for an innovative director or entrepreneur who works in an internationally oriented company. With practical knowledge and experience, the Professor of Practice adds value to the academic world, contributing to scientific research and its impact on society. Peter de Kock is the third Professor of Practice to be appointed by the university. With his appointment, Tilburg University wants to strengthen its ties with practice and its impact on society.
Connecting data with qualia
In his inaugural lecture entitled "Associating data with qualia", De Kock studies the transition our society is undergoing now that we are gaining more insight in the power of data. He explains how data science can be used in the field of security and crime prevention, in a way that contributes to the core values ​​of our democratic society. But that is only possible when data is connected with conscious human experience, with so-called "qualia".
Collaboration with government, business and the art world
De Kock argues that the challenges of data science have become so complex and comprehensive that they can no longer be addressed by technology alone. Cooperation between organizations is a vital for creating a responsible and future-proof place for data science in our society. Collaboration between government, educational institutions and companies is seen as crucial in this context. The arts are usually not included in this list. But, as De Kock argues, Art can teach us to make a connection between data and qualia.
About Peter de Kock
Peter de Kock studied at the Film Academy of the Amsterdam School of the Arts and traveled the world for 15 years as a cameraman and director of films and documentaries. After obtaining his Master of Criminal Investigation, he worked for the national police, among other things, as head of the Protected Operations department. In 2014 he obtained his PhD at Tilburg University with the thesis Anticipating Criminal Behavior – using the narrative in crime-related data. De Kock is also the founder of Pandora Intelligence, a company that uses data science to discover narratives in large amounts of data.
About JADS
The Jheronimus Academy of Data Science (JADS), a joint initiative of Tilburg University and Eindhoven University of Technology, is the hotspot in the field of data science and education in the Netherlands, where students, researchers and companies work together to turn data into value. JADS connects the principles of mathematics and computer science to current social issues in the legal, economic and social scientific fields.
To attend the inaugural address of Peter de Kock on Thursday 12 December, 16.15 at JADS, send an email to events@jads.nl