eHealth research at JADS: Using personalized app recommendations to get people moving
Posted on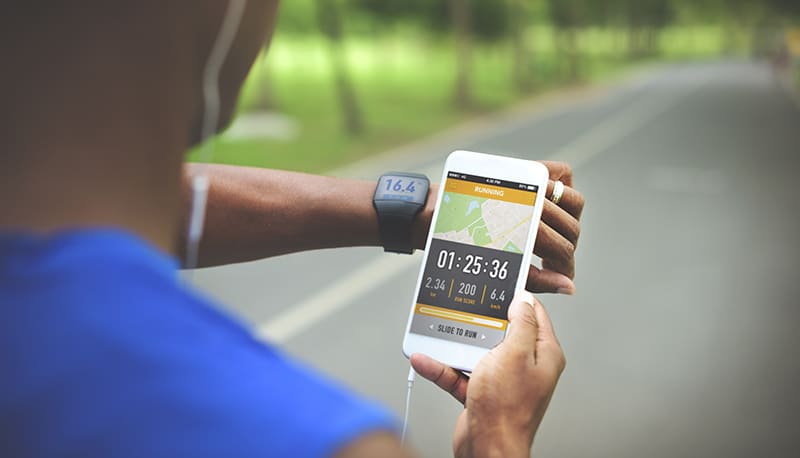 eHealth research at JADS: an interview with Bas Willemse, PhD candidate
Now that gyms and sports clubs are closed, a lot of us use smartphone apps to get and stay fit; a running app to measure your speed and distance, an app that guides you through workouts or an app that motivates you to get moving. But how effective are these apps in the long term? Wouldn't it be great if you could get a personal recommendation for an app that really works for you, based on your habits, your personality and your preferences? This is what Bas Willemse, PhD candidate, is trying to find out in his eHealth research under the name Health Telescope.
After his degree in Artificial Intelligence at Maastricht University, Bas started working at insurance company CZ, a partner of JADS, and got interested in eHealth. In November 2017, he started his PhD at JADS, focusing on Computational Personalization in Health, funded by CZ.
We talked to Bas about the project, his personal motivation and what he hopes to find.
What is Health Telescope?
"Health Telescope is a research project in which we investigate the effect of eHealth apps on personal fitness. But we are going one step further: we want to know if it is possible to give people personalized recommendations on which app works best for them, based on their patterns and preferences. We do this by measuring participants' fitness level, but also their sleeping pattern and general wellbeing, using an activity tracker and an app on their mobile phone. After we've monitored them for a while, we give participants a recommendation to use a certain app. Again, a lot of data is collected to see if the app works for them. We hope to collect enough data so we can draw conclusions on which type of app works best for which type of people."
What makes this eHealth research so unique?
"There is a lot of research into fitness and eHealth apps, and there is some evidence that these apps really improve your fitness level, at least for a short while. But research as extensive and long term as this project hasn't been done before. Our aim is to follow a minimum of 200 participants for 4 months. We collect data about their activity, but also about their wellbeing, sleeping pattern, which apps they use and when. This will result in a huge and unique dataset that may also be used in the future for further research – with participants' consent and ethical checks – because it contains so much information. It could be very interesting, for example, to research how your smartphone use affects your sleeping pattern."
How do you handle privacy and responsible data use?
"Responsible use of data is a priority in this project because the data is so personal and sensitive. Each participant can choose which data they share and when. It's also possible for them to change their preferences along the way or stop participating at any moment and have their data erased. The data are anonymized so it's not possible to trace data back to a person. We selected the apps we use from the GGD App Store, a website run by the GGD, where apps are tested and rated on user-friendliness, privacy, and scientific methods used."
What was your personal motivation to work on this subject? Do you have any special connection to the theme Health?
"I think apps can be a very powerful tool to stimulate people to be more active. A few years ago, I lost quite some weight myself by getting active, and I've also used apps in this process, so I know the benefits from experience. I hope that by investigating eHealth apps in the Health Telescope, we find out more about what makes some apps 'work' for someone. It would be great if my research has a positive effect on people's health.
Did you encounter any challenges along the way?
"Of course, we had to deal with the consequences of the coronavirus. We had originally planned to organize information meetings for participants. Now we had to recruit and inform them via a website. Another challenge was getting the right partners on board. We worked with a partner to develop the app that collects the data. That was a first for me, and very challenging. I learned a lot along the way about how to set up a study like this: from presenting the study outwards to potential partners, recruiting participants to setting up models for personalization, the project has given me the opportunity to develop a pretty broad range of skills. Especially in combination with my other responsibilities, such as teaching."
What do you hope to find?
"I hope at the end of this research we can say that the apps really had a positive effect on the health of participants in the long term. But if we find out they don't, I hope we can find out what makes study participants stop using the apps."
Is it still possible to participate in your research project?
"Yes it is, at the time of this interview we have around 115 participants. Our aim is 200. We are looking for participants who are Dutch-speaking and have an Android phone. More information can be found on https://health-telescope.com/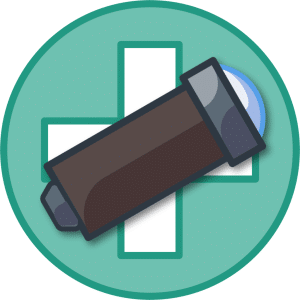 ---
Want to receive more stories like this one?
Subscribe to our newsletter!