's-Hertogenbosch municipality can get practical thanks to Digital Leadership Course
Posted on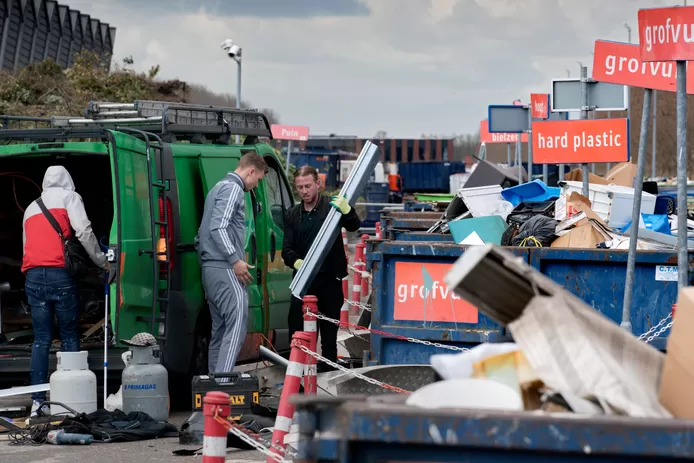 "With a rapidly growing IT cluster, the number one Data Science University (JADS), the 's-Hertogenbosch Data Week, many incubators and hotspots for companies active in the digital economy, and with several colleges that have been awarded several times as the best in the Netherlands, 's-Hertogenbosch has many trump cards." 's-Hertogenbosch is known as a 'leading data city', with, among other things, the Digital Leadership Course making a difference every day. Discover how the municipality of 's-Hertogenbosch together with Hiemstra & de Vries and JADS MKB Datalab ensure better digital leadership.
Triple Helix in data
The municipality of 's-Hertogenbosch has the ambition to be the data city of the Netherlands. This ambition translates precisely into daily practice. Thus, in the name of Mathieu Rutten (Head of ICT), the municipality formulated the objective and call to 'make management more skilled as digital leaders'. To give practical substance and direction to the ongoing digitalisation. To this call, both Hiemstra & de Vries and JADS MKB Datalab made a loose proposal. What soon became apparent: the combined offer from both was the success factor the municipality of 's-Hertogenbosch was looking for. Hiemstra & de Vries brought a learning environment focused on content, competences and process skills and JADS MKB Datalab puts the focus on practice. Doing, in other words. And that quickly seemed like a golden combination.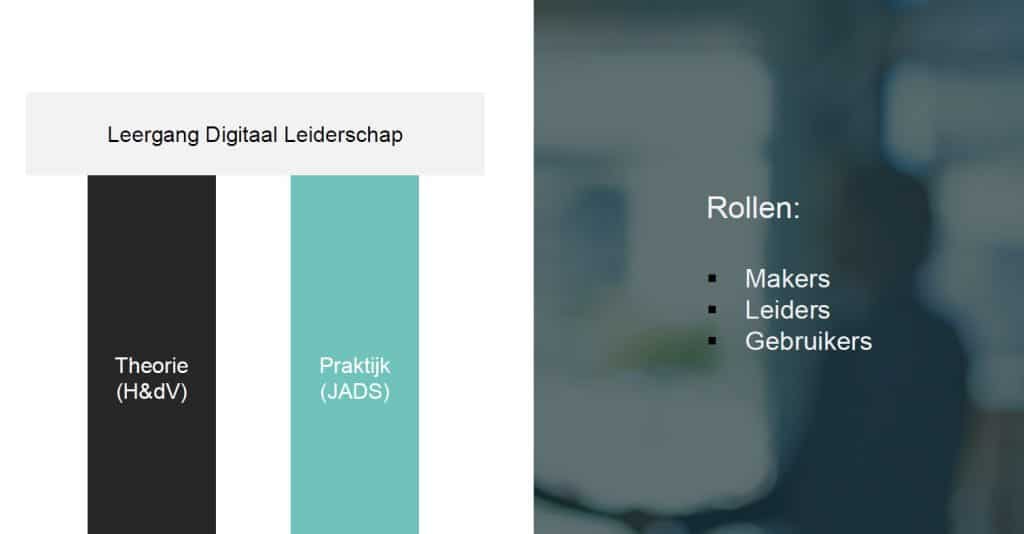 The content of the Digital Leadership module ©JADS MKB Datalab
Translating it to practice: Digital Leadership course
Pol van Tuijl (Partner/Senior Advisor at Hiemstra and de Vries): 'we were pleasantly surprised that the municipality of 's-Hertogenbosch called to invite us and JADS MKB Datalab together'. It is refreshing that a municipality is so thoughtful beforehand. And was able to look beyond the whole by seeing a combination of the offers that were loosely on the table. A joint 'triple helix' session laid the foundations for the follow-up. This looked different from our initial proposals; but we noticed that the objective of 's-Hertogenbosch as well as each other's know-how gave us a lot of energy. And so we wanted to set up a new form of learning course for developing digital leadership. Here, we see leadership not just in a management layer, but more broadly. Leaders. Digital leaders. These are people who want to make more use of the possibilities of data and technology in their own working environment and play a leading role in this. A step like this is not easy to take. It requires flexibility and adaptability throughout the process. More fine-tuning and adaptation than usual, but we were already convinced that we were going to reap the rewards. Maaike Blok (Project Manager JADS MKB Datalab) adds: 'from our experience, we know how important data can be for your business. Together with our clients, we take it to the next level and help them work with data in a concrete way'. The lab carries out projects with Data Science students. In this project, Maaike works together with her colleague Fabian Kok (Data Scientist JADS MKB Datalab). Together, they are point of contact and provide guidance to partners and students in the Learning Courses, respectively.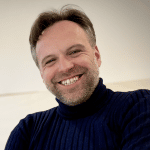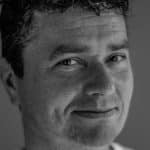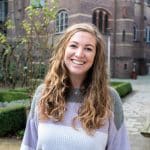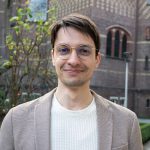 The project team. From left to right: Pol van Tuijl, Mathieu Rutten, Maaike Blok and Fabian Kok
Approach by MKB Datalab
'We are used to honing in on approaches in our projects,' Maaike and Fabian tell us. The same goes for the training courses. We learned a lot together and polished the process. More attention to awareness, involving (other) departments at an early stage and checking and steering on recognising problems and bottlenecks'. What is also important in all organisations is to 'get to know the entire stakeholder field in an integrated way'.  Maaike: 'you noticed a strong triple helix growth in which we could make the best use of each other's qualities'. From the learning environment of Hiemstra & de Vries to our part: the practical pillar of the Training Course.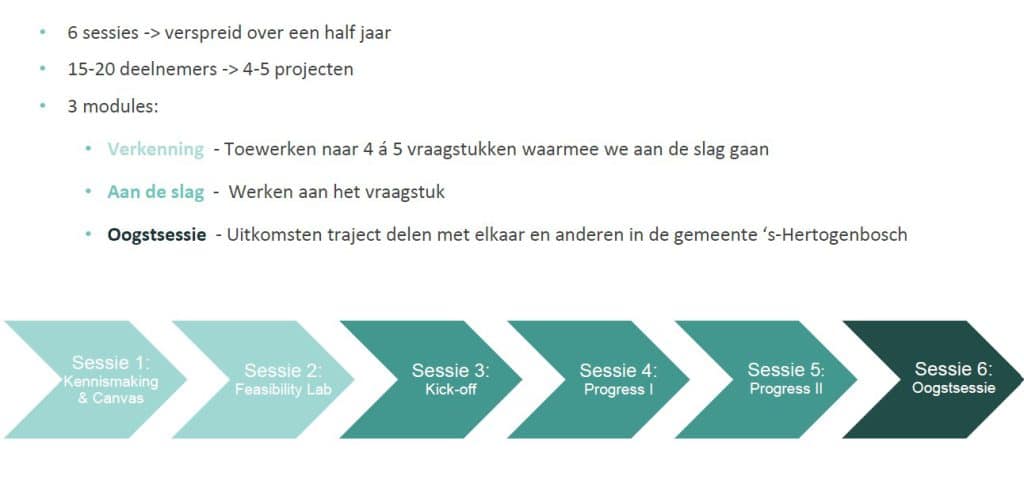 6 session steps © JADS MKB Datalab
Results
The collaboration between these three parties is already four learning courses in progress. Typical of these courses? None is the same. Like Rogers' innovation adoption curve (TALC, Rogers, 1969), you see a different group in each learning course. Different in experience. But above all, different in the issues. The issues in mid-2020 are substantially different from the questions of today (such as energy transition) and as the questions of the next batch. The courses are continuously adapted to group, need and feedback from the participants. From the start, there is intensive cooperation and the programme is developed on equal input. This ensures that the programme is still up-to-date with the same starting point. Some striking results:
Fewer 1st and 2nd line calls due to better online information;
Underpinning gut feeling regarding illegal dumping through tailored reporting;
Optimising allocation of healthcare products;
Being able to run more projects from Cognos within the Municipality by creating blueprints;
The creation of an entirely new function within the Municipality: Chief Data Officer.
Meanwhile, they are working hard on the 5th learning course. This one will get another re-design. Now that 80 digital leaders have been trained, it is important to stay close to the next participants.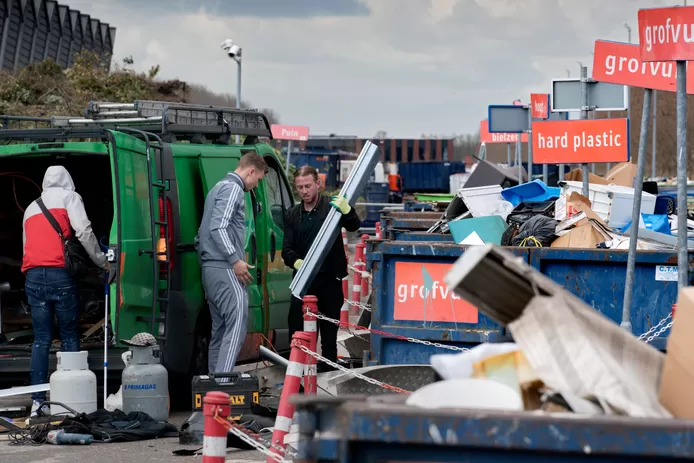 One of the example cases: Illegal dumping. A report was produced showing correlations between 'distance to environmental street', 'environmental street use', 'waste collection' and 'illegal dumping', among others. Illustrative photo.
---
More information
Want to know more about the services offered by the JADS MKB Datalab? Want to attend a workshop or ask a question? Read more about the JADS MKB Datalab on our MKB Datalab page.