Education at JADS
Posted on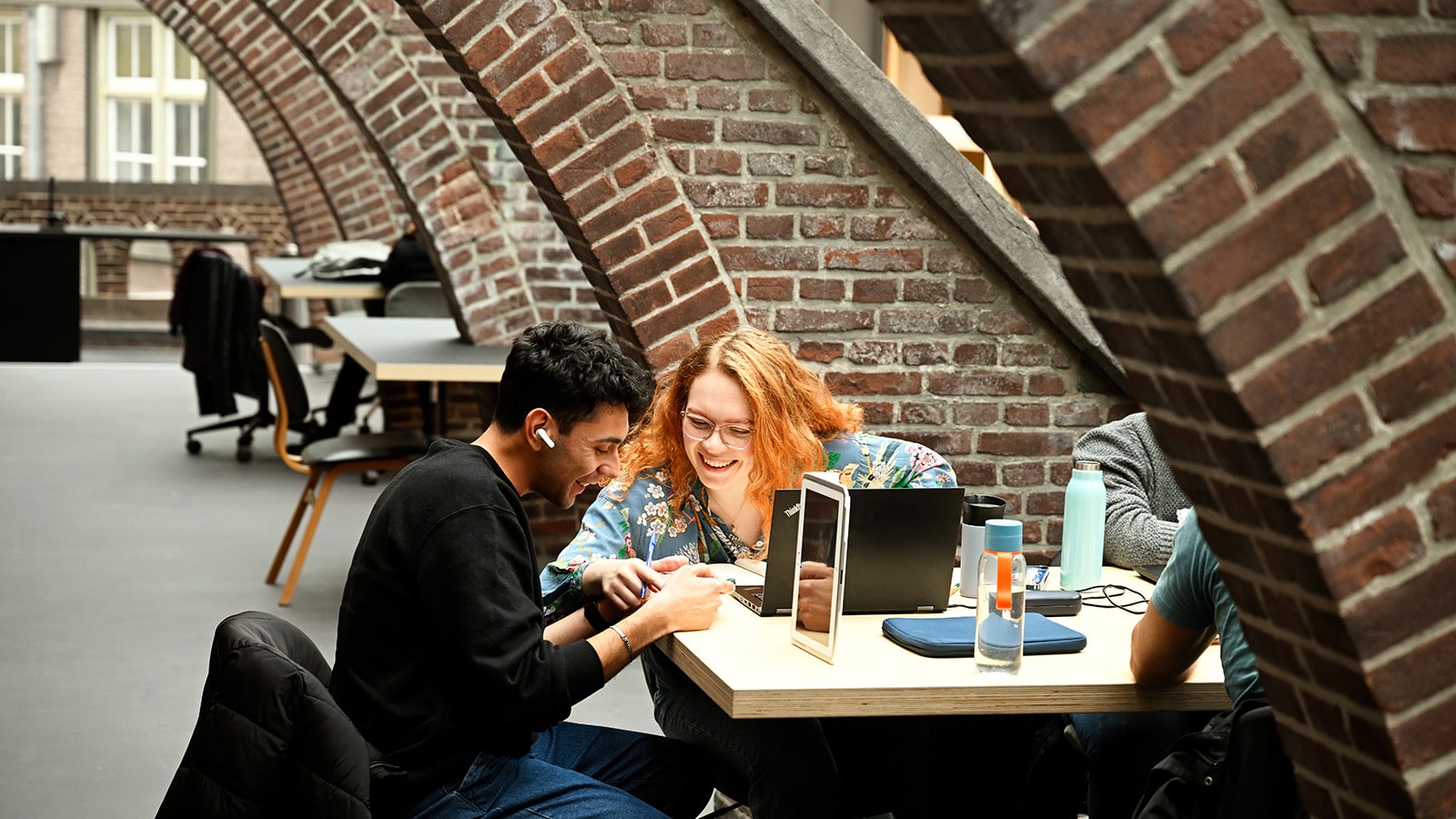 At JADS, we have the best-rated data science Master's program in the Netherlands, according to the 2022 National Student Survey, with the best connection to the labor market. This is not accidental, of course. Let's look at how we made our Data Science in Business and Entrepreneurship Master's program great.
The best way to learn to create value is to do it
"The heart of the program is challenge-based learning," says Ksenia Podoynitsyna, Program Director of the JADS master DSBE. "72 of the 120 credits in the Master's program involve using your skills to generate real value, including the Master's thesis. Our courses are taught by lecturers with research or industry experience, which brings a real sense of excitement to the classes."
During their two years at JADS, Master's students work with organizations that really speak to them, whether a large multinational or a local non-profit organization. Ksenia: "This freedom of choice increases the drive and creativity students bring to projects, and often results in start-up ideas that JADS is happy to facilitate." Teaching the complete perspective The Master's degree program teaches students about the entire process of data-driven decision making, which requires both the technical and the entrepreneurial sides. "This creates the basis for JADS's unique flavor of graduates," says Ksenia. "Our students find work as data engineers or data scientists. But also as entrepreneurs, consultants and what we call intrapreneurs – people doing entrepreneurial projects within large organizations. Interestingly, our focus on practical, hands-on learning also attracts many prospective academics."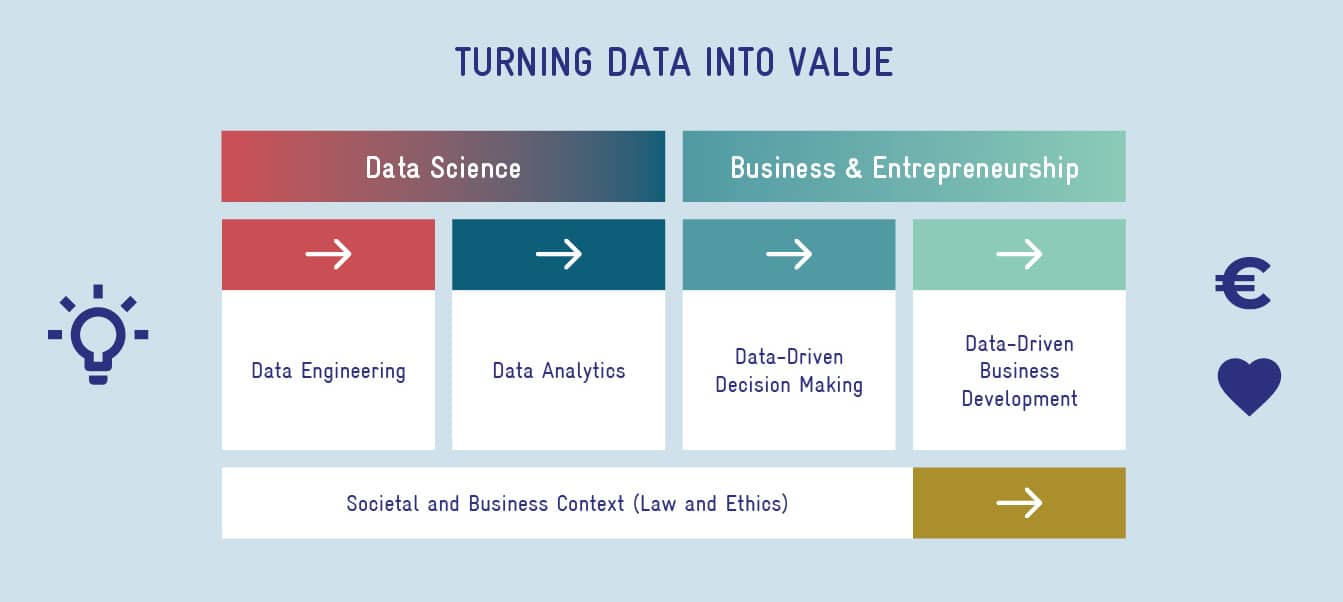 Truly interdisciplinary from the ground up
"At JADS, we take interdisciplinarity very seriously," says Jos van Hillegersberg, Academic Director. "We are open to students from many different Bachelor's programs. Our courses are designed
by research departments in that field, and all courses fit together. This provides a highly integrated program."This way of working also highlights the strengths from JADS's parent universities. Eindhoven University of Technology offers its renowned engineering research expertise. Tilburg University supplies in-depth knowledge about the legal, societal and business sectors.
A global perspective to solve global problems
JADS aims to be an international academy. Jos: "We invest in recruiting international students, international staff and international projects, and we have an extensive international network. We are facing global challenges, and we want to offer students this international perspective from the start.
At the same time, our small scale offers significant benefits and ties to the local community. To keep this balance, we are aiming for a 40% international enrollment – and we're not far off, both in terms of staff and students."
Ready for action
Together, these aspects result in a Master's program that truly prepares students for their future careers. Jos: "The job market is excellent for our students. Because of the challenge-based approach, our students graduate with over a year of practical experience, and with a network of their own with interesting organizations." Ksenia agrees: "Even as a recent graduate, you will be in a place where you can really help your organization make a difference through data."