JADS Lustrum Stories: Noëlle Cicilia about her experience with JADS education
Posted on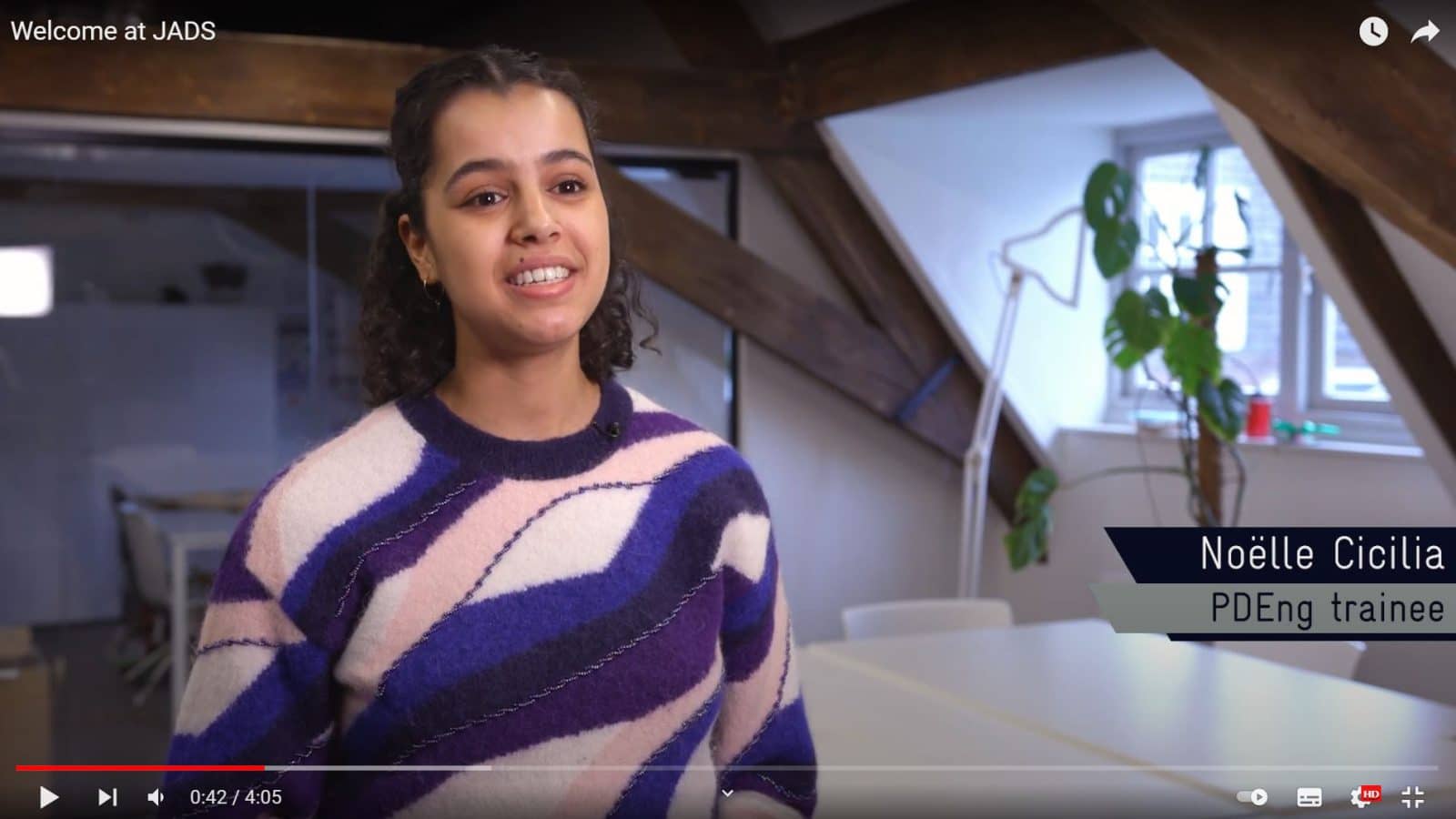 In our series of JADS lustrum stories, Noëlle Cicilia, JADS Master alumna and current EngD trainee, shares with us her personal experience with JADS education. 
A hard to find mix
"I first found out about JADS about 5 years ago, in the second year of my bachelors Informatiekunde. I knew that I wanted to pursue my MSc in Data Science but finding the right program was quite a challenge. The MSc  programs Data Science out there were either extremely technical and computer science focused or very business focused. I was looking for a mix, but that mix was hard to find. Then I found about JADS, they had just opened and were welcoming their first batch of students. About 1,5 years later, when I had to make a decision on my MSc program I decided to join an open day at JADS at the Mariënburg campus. I immediately fell in love with both the program as well as the campus itself and I was convinced that this was the place where I wanted to spend the next two years."
Keeping the spirit alive during corona
"And those two years did not disappoint. The first half year of the program was amazing. The courses were challenging yet fun, there was a thriving community of motivated people, there was always something going on on campus and I loved the entrepreneurial mindset of the institution. The second half of my first year exceeded everyone's expectations in every way. Corona hit and I unfortunately had to pursue the rest of my MSc online. While I would have obviously preferred to do my MSc in an offline setting, I am really proud of my cohort because of how we adapted and still managed to make the best of it. Many of my co-students started a startup in this period, so we definitely kept the entrepreneurial spirit alive."
2 years became 4 years
"When I finished my MSc program back in July, I felt like I didn't want to leave JADS just yet. I had just started a startup in responsible AI, Brush AI, the JADS community was slowly re-awakening and I realized that I didn't feel like I wanted to stop learning. So, I decided to apply to the EngD program. It's honestly the perfect opportunity to gain working experience while still learning. What was supposed to be 2 years at JADS ended up becoming 4 years and who knows what comes next."
---
More information
Noëlle Cicilia is also one of the hosts of the JADS Podcast, more info here.
Watch Noëlle talk about her experiences at JADS in the video below: