JADS Lustrum Stories: Ksenia Podoynitsyna about the "In Action" part of the Master's curriculum.
Posted on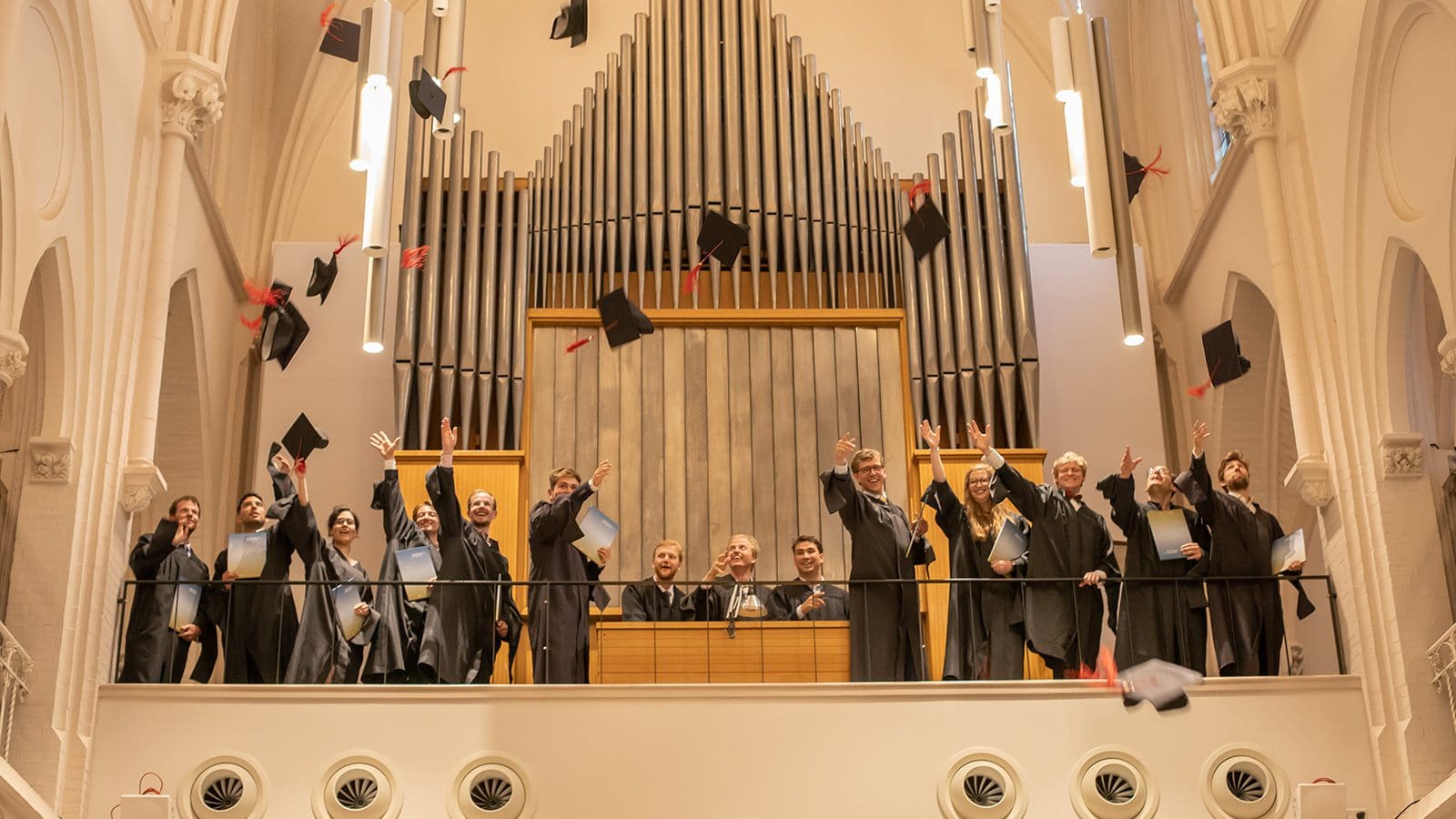 In our series of JADS lustrum stories, Ksenia Podoynitsyna, program director for the Master Data Science & Entrepreneurship, shares with us her memories and thoughts about the Master's curriculum.
Flashback
"Data Science and Entrepreneurship master has been designed from scratch in 2015-2017 in a series of brainstorm sessions by the faculty members of both TU/e and TiU. One unique feature has been a series of courses called "Data Entrepreneurship in Action" – projects done in collaboration with external organizations providing real-life challenges where the students could apply the knowledge they gained during their studies. In the past five years, organizations such as WWF, Deloitte, Floryn, ParkNow, ESRI, DAS, Erfgoed Den Bosch, and others participated. The challenges the students worked on included both for-profit and non-profit cases. Last semester our own student start-up, MapsUntold, participated on the "grown-up" terms."
A successful student-entrepreneur can be a failed student
"The program features a course that triggers and supervises students to ideate and do a feasibility study for their venture. If the venture is successful, it can draw away all the students' time, thereby disrupting their progress in the program. To help alleviate this risk, the students are now embedded in the JADS Playground incubator and have the option of doing their thesis based on their venture as well. At the same time, experience tells us that this requires even more discipline from the students: psychological attachment plays an important role here. One example was conducting a marketing experiment to deduce the optimal strategy to approach potential clients ("what if something goes wrong, those are my clients!")."
In Action
"Coincidentally, I coined the course name "Entrepreneurship in Action" more than ten years ago when I was asked to design the minor Entrepreneurship & Innovation for all the Bachelors at TU/e. Also there, the "In Action" was meant to denote the real-life angle of the project. This name followed me around, and at JADS, we realized a whole series of these "In Action" projects. Meanwhile, we scaled up the real-life data science assignments in the program. Depending on the electives chosen, students can do up to 66 ECTS of courses that actively engage external organizations as the basis for the assignment. More than a year of challenge-based learning in a scientific program is truly unique – not only in the Netherlands but also in Europe!
During the site visit in June 2021, we received many compliments from the accreditation panel and constructive feedback on how to make the program even better.
Meanwhile, we are awaiting a formal decision of the NVAO, and considering such a positive site visit, we are hopeful that the program will continue booming and flourishing."