JADS Graduation Event: finally, a proper farewell
Posted on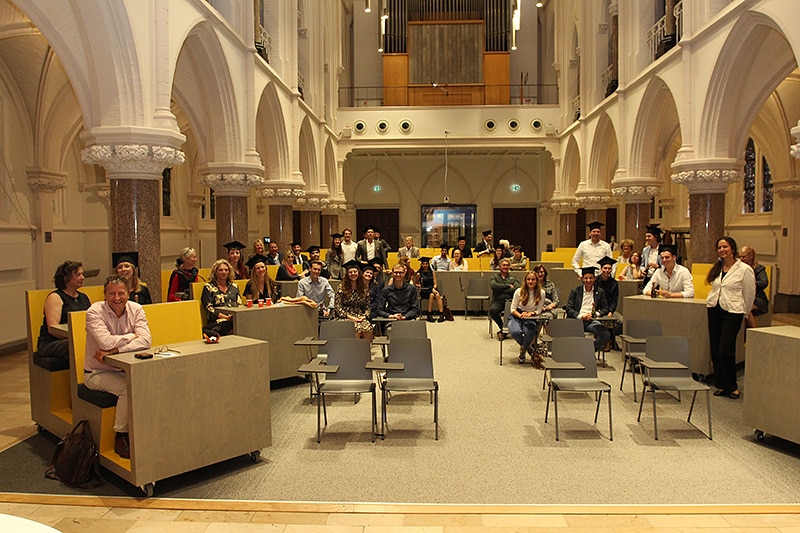 On 11 September 2021, 109 JADS graduates finally were able to celebrate their graduation with their fellow students and loved ones. Due to covid, the graduation ceremonies were postponed multiple times, but now, the young talent finally received the celebration they deserved.
Three cohorts with a total of 109 students were welcomed at Mariënburg. Each graduate was allowed to bring one guest, but the ceremony was streamed as well, so 120 more family members and friends were able to join. The ceremony took place in 3 consecutive sessions, one for each cohort. Every cohort was adressed by 2 valedictorians and by the alumni board, before the graduates were called one by one to receive congratulations, a bottle of wine and a cap. Each student gave a short update on their career and recent developments.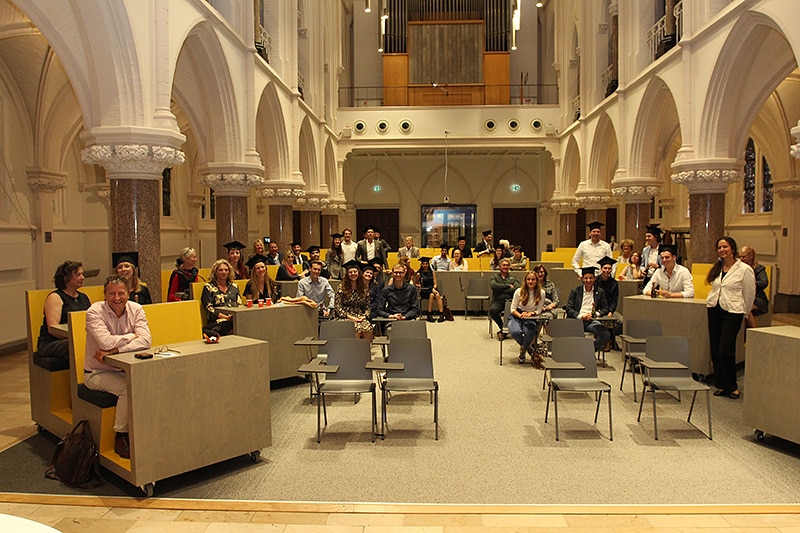 After the ceremony, there was time for pictures, a celebratory drink and get together. It was lovely to see each other in person and to reconnect with fellow students, many of which hadn't seen each other for months or even longer!
JADS is now very close to reaching the next milestone, the 200th graduate!