From Master's Thesis to Real-world Impact: A Conversation with Nadine Beks van Raaij, Alumna of the Master DSBE
Posted on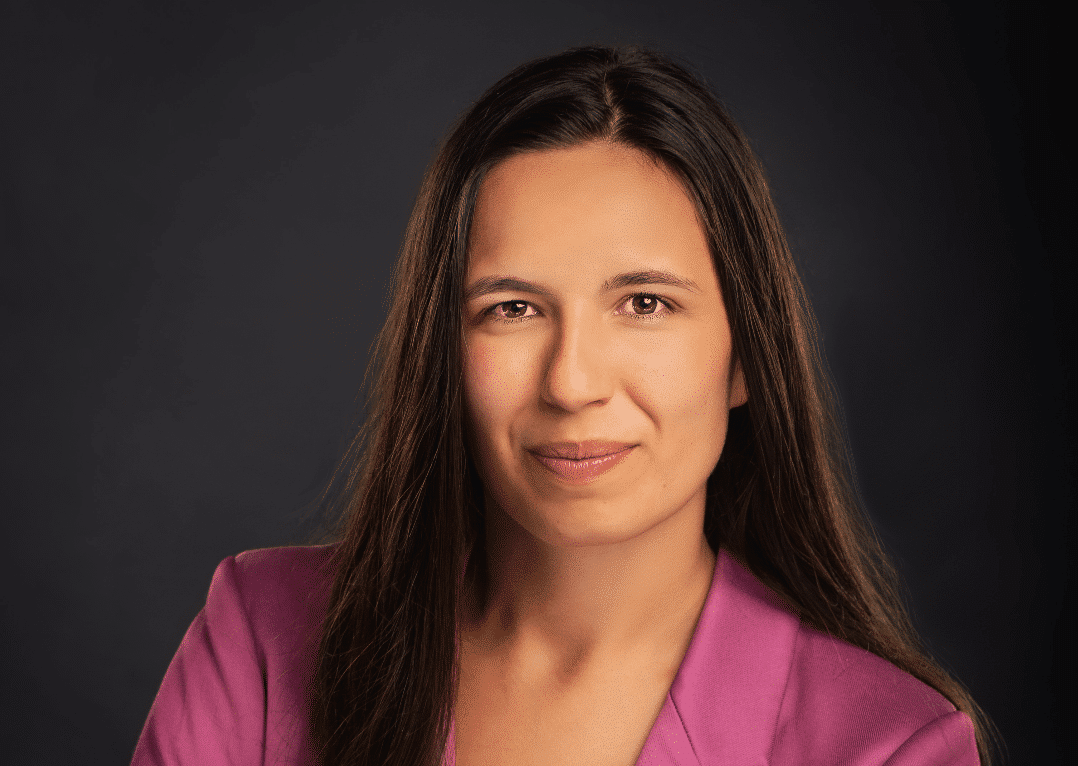 Nadine Beks van Raaij recently graduated Cum Laude from the Master's program in Data Science for Business and Entrepreneurship (DSBE). Her passion for making a real impact through data science led her to ace her master thesis. In this interview, Nadine shares her journey, her thesis work, her experiences at JADS and what's next.
Congratulations on graduating Cum Laude from the Master DSBE! Did you expect this?
Nadine: "Thank you! I expected to achieve a high grade, but my main focus was on making a real impact. During my bachelor's, I developed a useful tool that gained positive attention. I wanted to surpass that achievement and create something impactful during my master's. I aimed for research that could truly improve people's lives."
Can you tell us about your thesis topic?
"Of course. My thesis was about using data science to simplify complex texts. It focused on using machine learning to improve letters from government sources like city councils and tax offices. I created and tested different models and found the GPT model was the most effective in making letters easier to understand.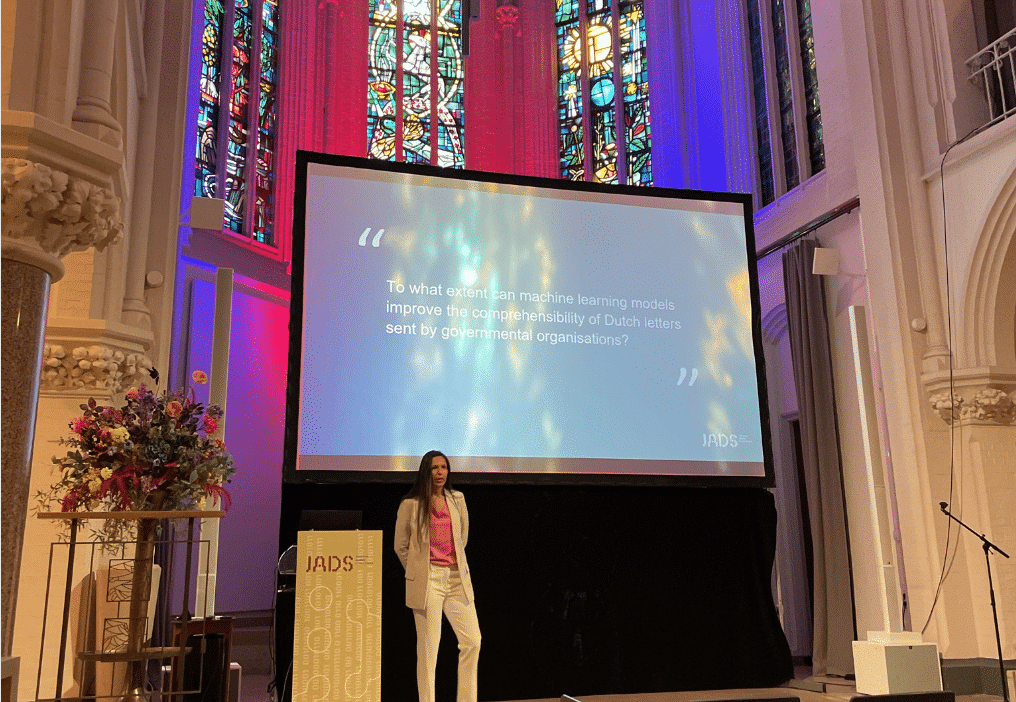 My research showed that, If we put my model into practice and use it in government processes, it could make things smoother and engage people better. It could also help businesses communicate clearly with customers. The ultimate goal is to give people information they can easily grasp, helping them to make decisions better and understand more. This is, among other things, beneficial to combat poverty and debts, which is the reason why my research is embedded in the ELSA Lab Poverty and Debts. This ELSA Lab is also really pleased with the results of my research.
That sounds great. You must be really proud.
"Thank you! Yes, I'm really proud of the results. Creating an impact with data science was a big driving force for me throughout this journey. I wanted to take what I learned and apply it in a way that makes a positive difference in people's lives. That is also why I wanted to join the Master Data Science in Business and Entrepreneurship at JADS"
Can you elaborate?
'Interestingly, I first learned about JADS back in high school when I took a study test. The results showed that Data Science was the path I should pursue. I then decided that this was the Master's program for me. Unfortunately I first had to do a Bachelor's. So I chose the joint Bachelor in Data Science. My Bachelor's in Data Science was challenging due to my initial struggle with programming. It was tough because programming wasn't my strength. Math was. During my bachelor's, I realized that JADS offered a dynamic environment where I could learn from experts and contribute to meaningful projects. The combination of theoretical and practical impact is what drew me in."
What is in your eyes the most unique part of JADS.
"The environment is unique. You could be at the coffee machine having a conversation with experts who are professionals in the field, or you make the lecturer laugh by entering the classroom with all your classmates wearing a sombrero from the themed drink last week. People initiate start-ups and occasionally seek your help. The setting encourages discussions in places like the cafeteria or the garden. Conversations revolve around problems you're facing or inspiring insights you can share with others.
The JADS community is incredible, from the lovely receptionists and caterers to the overall pleasant atmosphere. It's not just about enhancing technical skills but also about developing social skills. The skills journey is enriching, the playground offers fantastic workshops, and your network expands. This approach appealed to me. Through the JADS Community I even found the company, PNA Group, where I did my thesis research and where I am now working. I met them at the Data Science Talent Fair. I would definitely choose the Master DSBE again."
What are your plans now that you graduated?
"I'm currently working full-time at PNA, where I'm exploring how to implement my thesis findings. I'm also dedicating one day a week to voluntary work. I plan to take a 100-day leave during winter to go skiing. My goal is to continue making an impact with data science and helping people."