What makes professional Data Science education at JADS special?
Posted on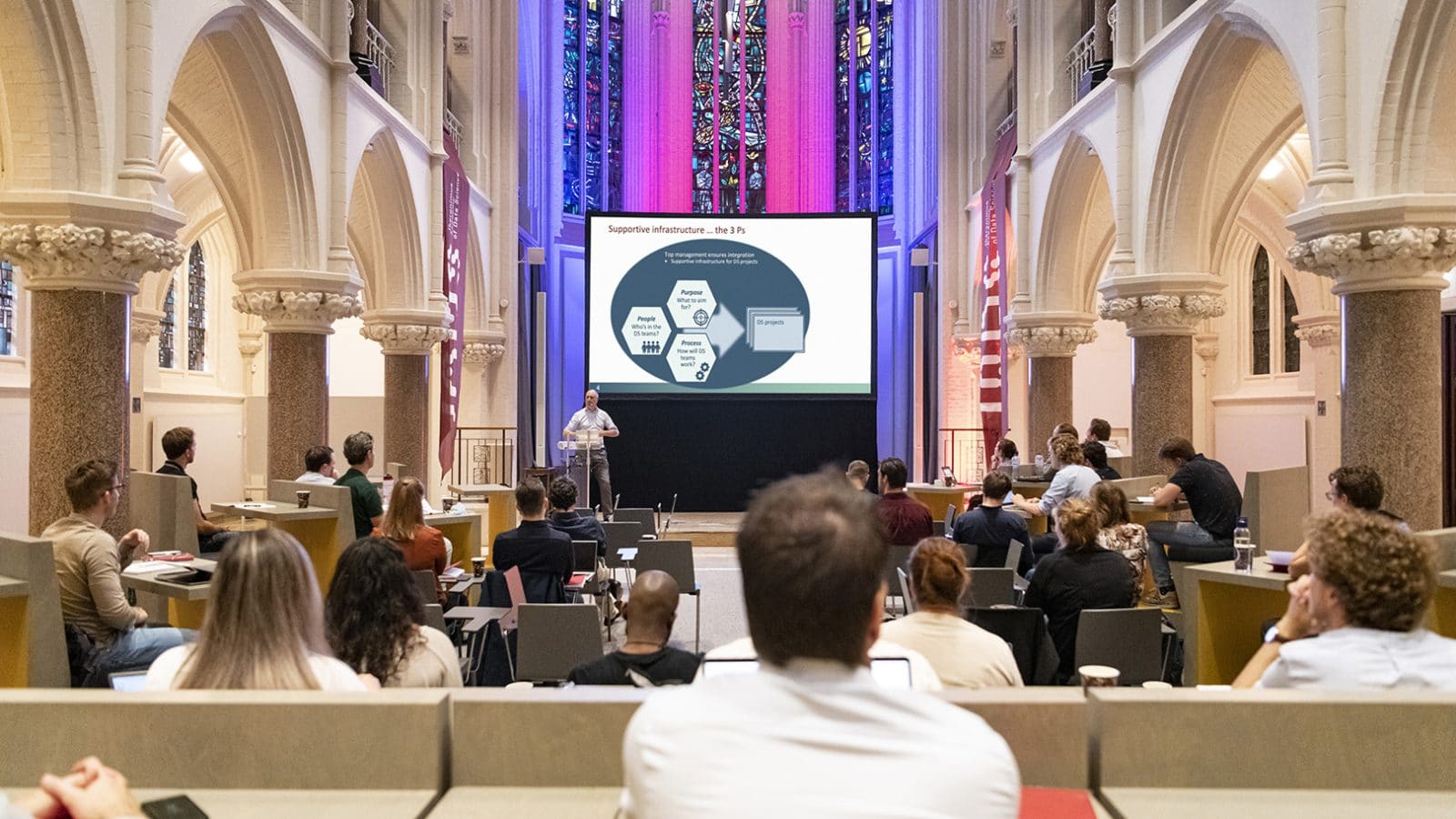 Many people still think of professional education in terms of the classic "teacher-pupil" formula. However, this picture does not apply to JADS. Because in the vocational education for data science professionals at the Jheronimus Academy of Data Science, challenge-based and peer-to-peer education are at the core, together with the success formula "BamTuGo". This means a different way of learning, with extraordinary results.
Challenge based
Whereas in traditional education the focus is first on the transfer of knowledge and then on applying it, in challenge-based education the participant's question is central.
In challenge-based education, participants acquire the knowledge required specifically for the challenge: from experts, from books, from websites and from each other. This means more (team) work for the participants and more improvisation on the part of the teachers, but also much more learning impact: for the participant, the company and even for society.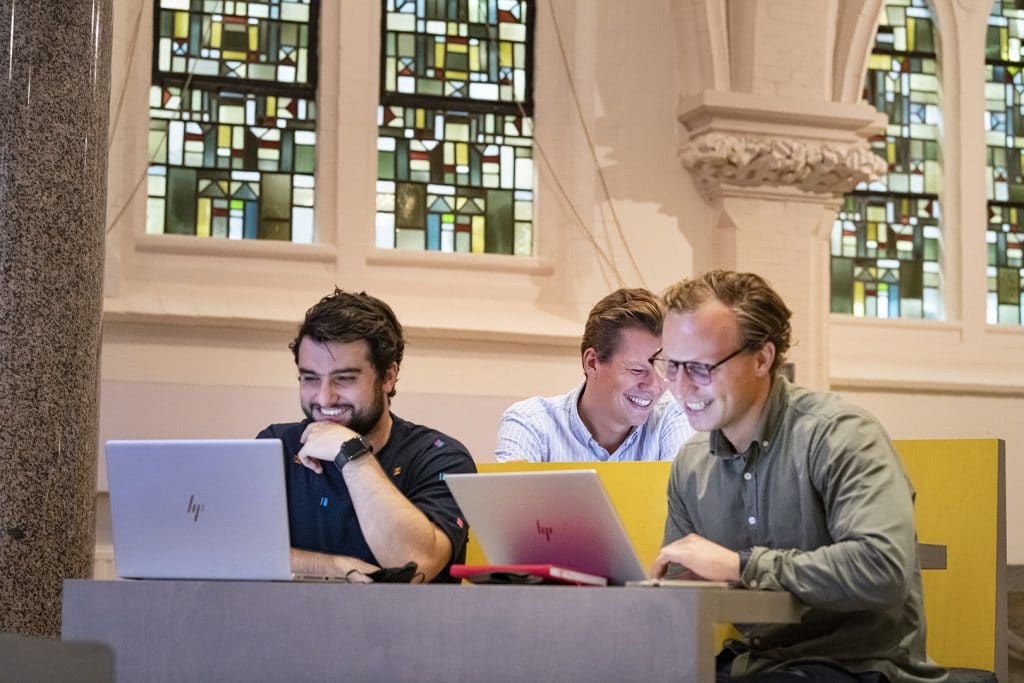 Peer-to-Peer
The challenge-based approach means, among other things, working in groups, as this leads to more interaction and faster learning. In each group there are experts in sub-areas who can help other participants with their questions. Our advice is: "You learn the most from teaching". By giving all participants in the group a learning question and an expert role, participants grow faster and with more fun in more areas. Because a team is only ready when the learning questions of all participants have been answered.
BamTuGo
BamTuGo stands for "be ambitious, team-up and go-out". After 5 years, these appear to be the success criteria of the JADS professional education training. The projects, with a lead time of 6 months, are carried out on the basis of the Crisp-DM model. However, the success of projects does not only follow from going through the Crisp-DM steps and applying the best data science techniques. Success lies in a healthy dose of ambition, a strong "team-up" and "go out" mentality. The "go out" mentality means that colleagues, experts and managers are involved in a project from the start. As a result, very relevant questions are asked at an early stage, which greatly increases the chance of actual acceptance and impact.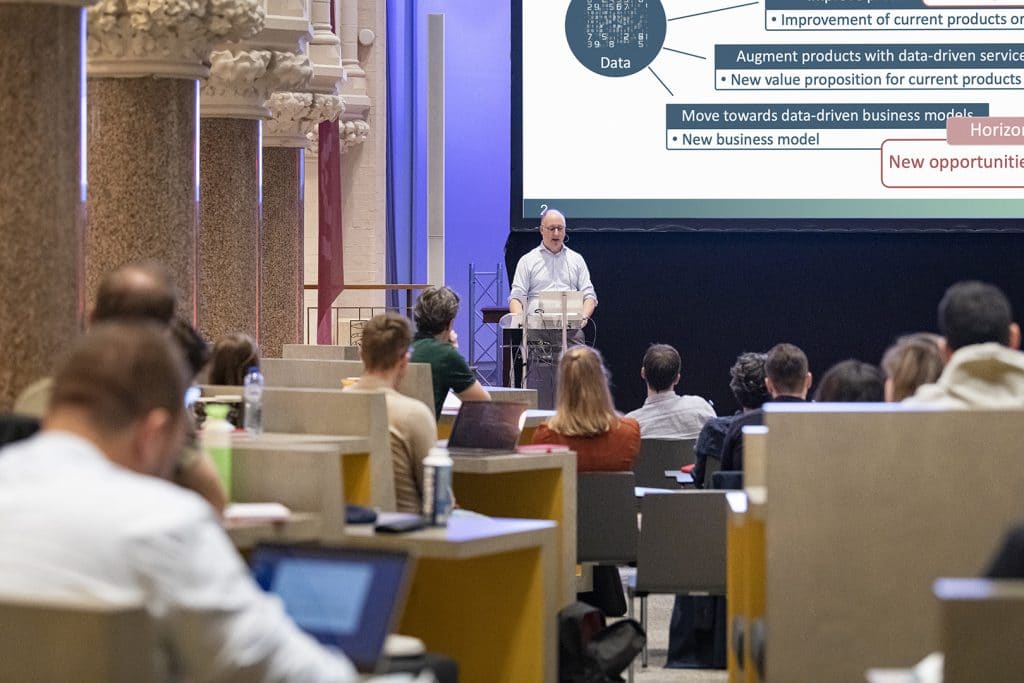 Results
Some projects have resulted in multi-million dollar savings. Especially in the corona era, when managers could rely less on their gut feeling. In addition, almost all participants were able to make a nice step forward in their career. Many new initiatives have been started within companies and a few new start-ups have actually been launched by  participants.
---
More information
Interested? For more information: https://www.jads.nl/education/data-science-professionals/.