BlueBerry: upscaling and expanding the European rare adult solid cancer registry
Posted on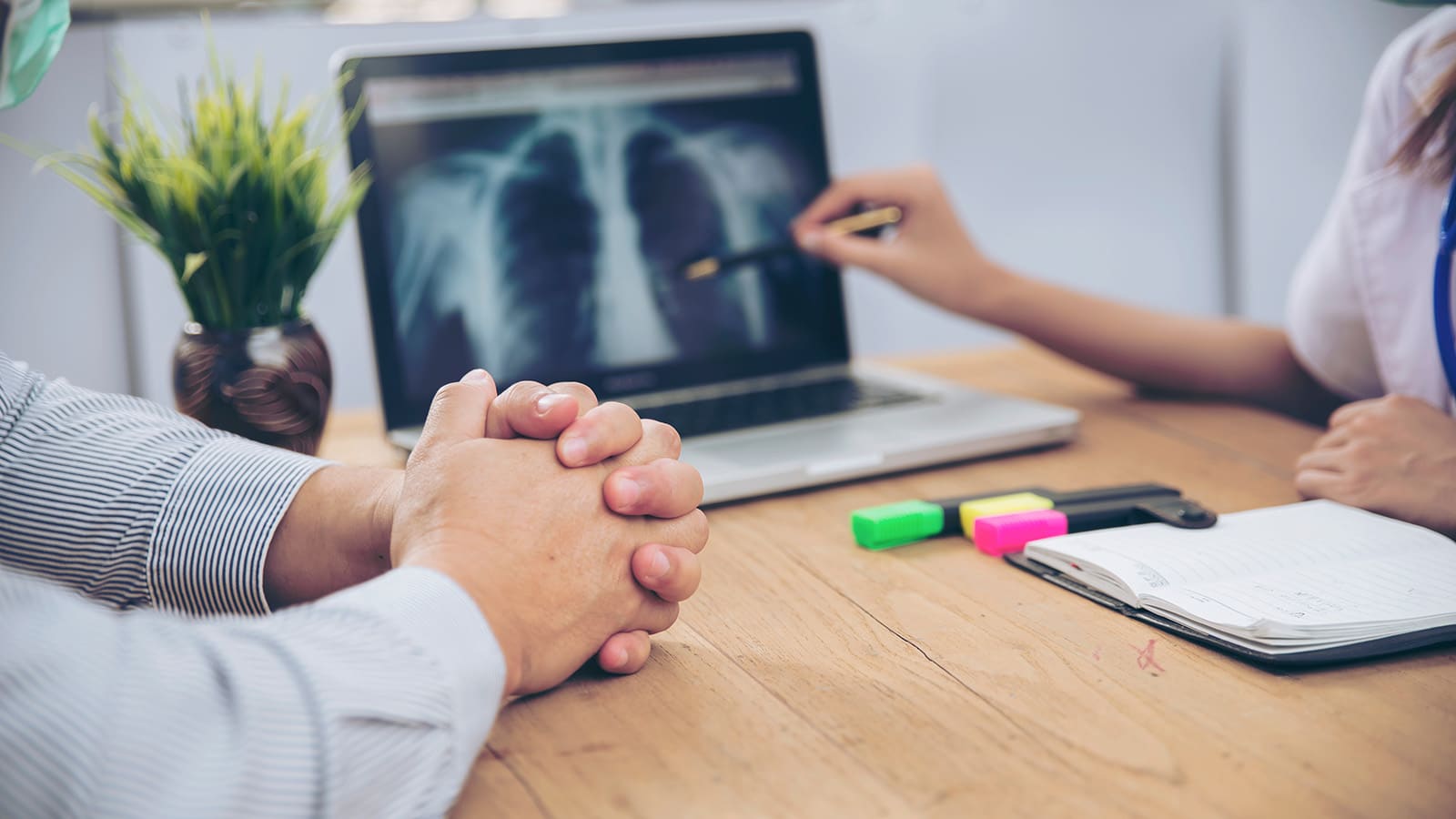 Researching rare cancers can be difficult because of the low numbers of patients on a national level. Therefore, the European Reference Network on Rare Adult Solid Cancers (EURACAN) has started a registry to gather data on rare adult solid cancers on the European level. The purpose of the BlueBerry project, coordinated by IKNL in collaboration with the Fondazione IRCCS Istituto Nazionale dei Tumori in Milano, is to further develop this registry and expand it. One of the ways it will do so is by the creation of a data infrastructure that can be deployed and expanded quickly but is future-proof. The Dutch Cancer Society recently approved a grant for this project.
'The problem of rare cancers is, by definition, the low number of cases. These limiting factors can be overcome only through large collaborations exploiting networks specializing in rare cancers, that pool knowledge and data together', concludes dr. Annalisa Trama, Evaluative Epidemiology Unit director at the the Istituto Nazionale dei Tumori. That is why within BlueBerry (Co-creating a Blueprint for Building a sustainable, effective and scalable EURACAN Rare cancer RegistrY), experts from IKNL, the Istituto Nazionale dei Tumori, the Dutch Cancer Institute (NKI), the Jheronimus Academy of Data Science (JADS) and several European hospitals will work together to scale-up the European registry for rare adult solid cancers. Agreements must be made about the content, the technology and the terms for using the data from the registry. The registry must also not bring about more registration work for health care professionals.
Arjan Haring, part of the cluster 'AI for social good' at JADS: 'The BlueBerry project offers the chance to use artificial intelligence to not only tackle a complex issue, but also to create value for the patient and wider society. And it's all an international collaborative effort.'
In BlueBerry, the patient's privacy is key. Therefore, BlueBerry will apply the personal health train principle (a federated learning technique): data from the registry can be used in analyses and the like, without needing to share sensitive/confidential information. Gijs Geleijnse, senior data scientist at IKNL and one of the project's managers: 'A good data infrastructure for rare cancers in Europe will enable research that is sorely needed. The patient's privacy and good arrangements concerning the use of data are essential in this.' The project will also use artificial intelligence. Arjan Haring, part of the cluster 'AI for social good' at JADS: 'The BlueBerry project offers the chance to use artificial intelligence to not only tackle a complex issue, but also to create value for the patient and wider society. And it's all an international collaborative effort.'
Health outcomes are worse for rare cancer patients than they are for patients with a common cancer. This is true for the Netherlands, as well as Europe as a whole. Diagnosis and treatment might lie below optimal standards in some European Countries. This is more likely when healthcare is delivered by institutions with limited expertise and/or low case volumes leading to misdiagnosis, mistreatment, and inequalities in care. Research is necessary to gain insight into tumour biology, detection, diagnostics and treatment of rare cancers. These insights allow rare cancer care to be more personalised, which will hopefully improve health outcomes for these patients.
From STARTER to BlueBerry
In a way, the BlueBerry project is a continuation of the STARTER project. STARTER took the first steps towards a European registry for rare adult solid cancers, using existing collaborations between several EURACAN expert centres and focusing on a limited number of solid tumours. The STARTER project delivered a proof of concept concerning the feasibility of a European registration. BlueBerry will pick up from there. BlueBerry's desired result is a blueprint for a cancer registry that is applicable to all rare adult solid cancers as defined by EURACAN, with a federated data infrastructure as one of the main components. The project team will develop the infrastructure in a pilot for a federated sarcoma registry (sarcomas, tumours of soft tissue or bone, are the largest group of rare cancers). This sarcoma registry, as well as functioning as a pilot, will also be used in the actual European registry.
Easy link up of centres to future-proof registry
The STARTER project revealed several challenges, that the BlueBerry project will tackle. First: a European registry must be well-structured on an organisational level. That's why the project team will write a proposal in co-creation for an organisation structure, including resources and finances, so that the registry is easily maintained and easily expandable. So far, it has proven difficult, time-consuming and costly to link up expertise centres to a federated network. This is due to differences in technology, data standards and data storage between centres, as well as differences in legal frameworks and policy concerning data usage between EU countries. This is why there will be a proposal for a legal framework as well as a proposal for technological requirements, and a plan for making the registry financially durable and attractive for centres to join.
Prof. dr. Winette van der Graaf, attached to the project through the NKI, shortly summarizes the project's significance: 'With rare cancers, it is very important to have high-quality and secure registration of patient data and assure high-quality and secure data usage. Then we can apply insights learned from these data to the care of future patients.' Dr. Olga Husson, also attached to BlueBerry by way of the NKI, sees great opportunity in the project: 'BlueBerry can lead to a paradigm shift in rare cancer research. By using innovative techniques, a lot can be done with existing data.'
More information
The BlueBerry project will start in the second half of 2022. The project will end in 2024. For more information about BlueBerry, contact Gijs Geleijnse, senior clinical data scientist.