Founders Bluetick, alumni of JADS, successfully sell their startup to Sdu
Posted on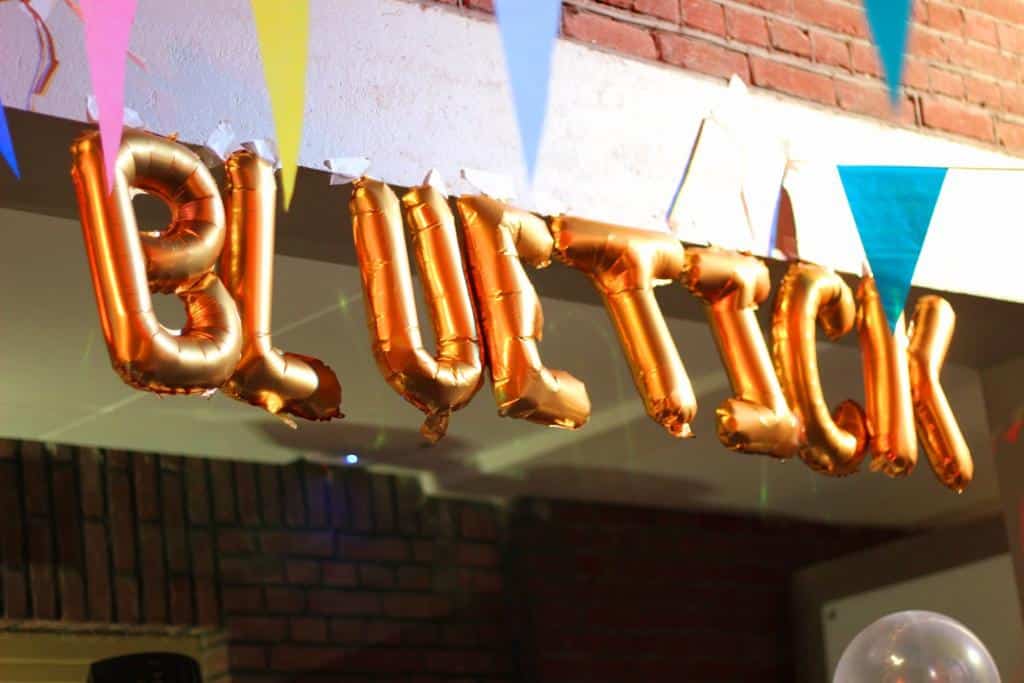 Bluetick, a startup founded in 2019 and supported by the JADS Playground, offers an online search engine for lawyers. Bluetick makes finding and searching legal documents, such as case law, faster and more intuitive. In January 2023, Bluetick made its 'startup exit'. Sdu, a Dutch multimedia publisher of legal professional information and part of the international Lefebvre Sarrut acquired Bluetick. This makes Bluetick's idea part of a global company! So what does this mean for a startup founder? And how does this work at all? We speak to one of the founders, Koen Aarns.
A takeover: worth congratulating?
'Definitely worth congratulating,' says Koen. 'Although we really didn't think we would already sell our startup Bluetick within about 3.5 years. This is really a great step and opportunity to grow even further and faster with our product'. Koen continues 'As entrepreneurs, we started a journey. After more than a year, we saw that we were not growing as fast as we had predicted. We started actively adding extra customer experiences to our own market knowledge  through customer interviews. We asked a lot of questions: what are the conditions of a good research solution for lawyers? An important condition was that the lawyer should have access to all relevant content, including comments and literature. We learned that we had to make a pivot in our business model: not just sell our product but integrate it into existing (re)search solutions with an API.
With our company's USP (developing and applying smart NLP models in the legal sector), we thought about joining forces with other valuable parties for our clients. We made this pivot about 1.5 years ago. We then started talking to several international companies and later signed a cooperation agreement with Sdu. The match with them was perfect. In how we look at the market in terms of vision, getting content to the right place with the right client, and in mentality. The cooperation strengthened and accelerated and soon we put the topic of further integration on the table. , In other words: selling. With the sale, our technology will be applied in all of Sdu's research solutions and will then also become visible in other Lefebvre Sarrut products.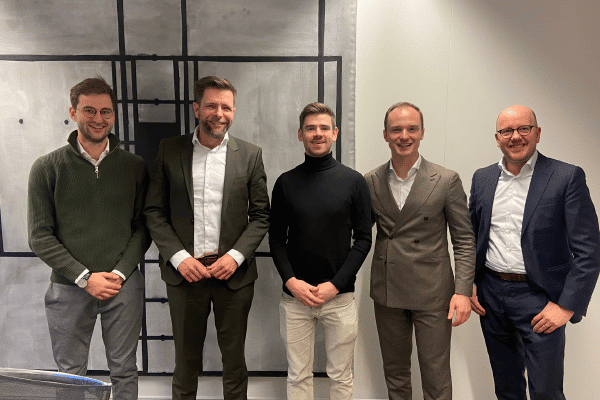 ©Sdu Uitgevers.
Takeover party?
"We often dreamt about wanting to throw a party when we sold our company. So we stuck with that. When we were thinking about the location; the JADS campus came up first. Cool right, the place where it first started. We are really grateful also for the work Laura Niemeijer (event manager at JADS, ed.) put in to make this event possible for us. An evening we cherish."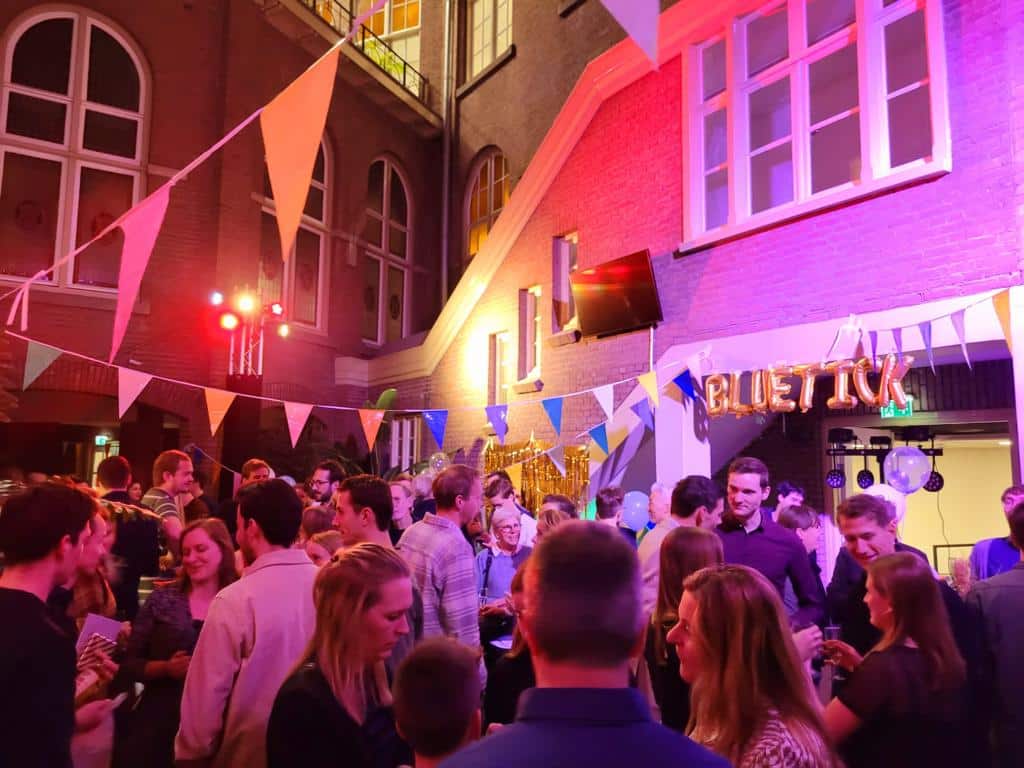 ©Koen Aarns
How do you look back on the past few years?
"Everything actually felt like logical steps that followed each other. From the need to be technically and practically challenged, we started the JADS Master. With subjects like DEIA (Data Entrepreneurs in Action) and with the entrepreneurial environment, you are really stimulated to develop your entrepreneurial spirit. In the last six months of the program, together with Thijs and Kasper, we challenged ourselves to 'give it a serious try'. Through lecturer Ruud Sneep, we were stimulated 'that there is really something here'. Next, we went through discussions with BOM, participation in BOM's Investor Readiness Program, validating and developing further, making acquisitions, and then we took a slidedeck to seven law firms where we connected our launching customers. Soon after, we were able to raise our first funding. This all felt like logical, organic steps. Then followed further development, team building, second funding, pivot of our business model, collaboration with and finally becoming part of Sdu.
And now? A new startup?
"In a few years for sure; it could be a new idea or just participating and connecting to an existing one. I deliberately say 'in a few years'. The past period has been really intense; and I discovered I have to process this experience . I am happy with my next step at Sdu – the experiences I will gain here I will take back to the next adventure. But going through the entrepreneurial stages and building a business from scratch is something I find so cool; so I'm sure I'll go back to entrepreneurship. "
Thanks for this interview and enjoy this next step, Koen, Thijs and Kasper!