Supporting Master students as an alumnus: Interview with Sander van Dorsten
Posted on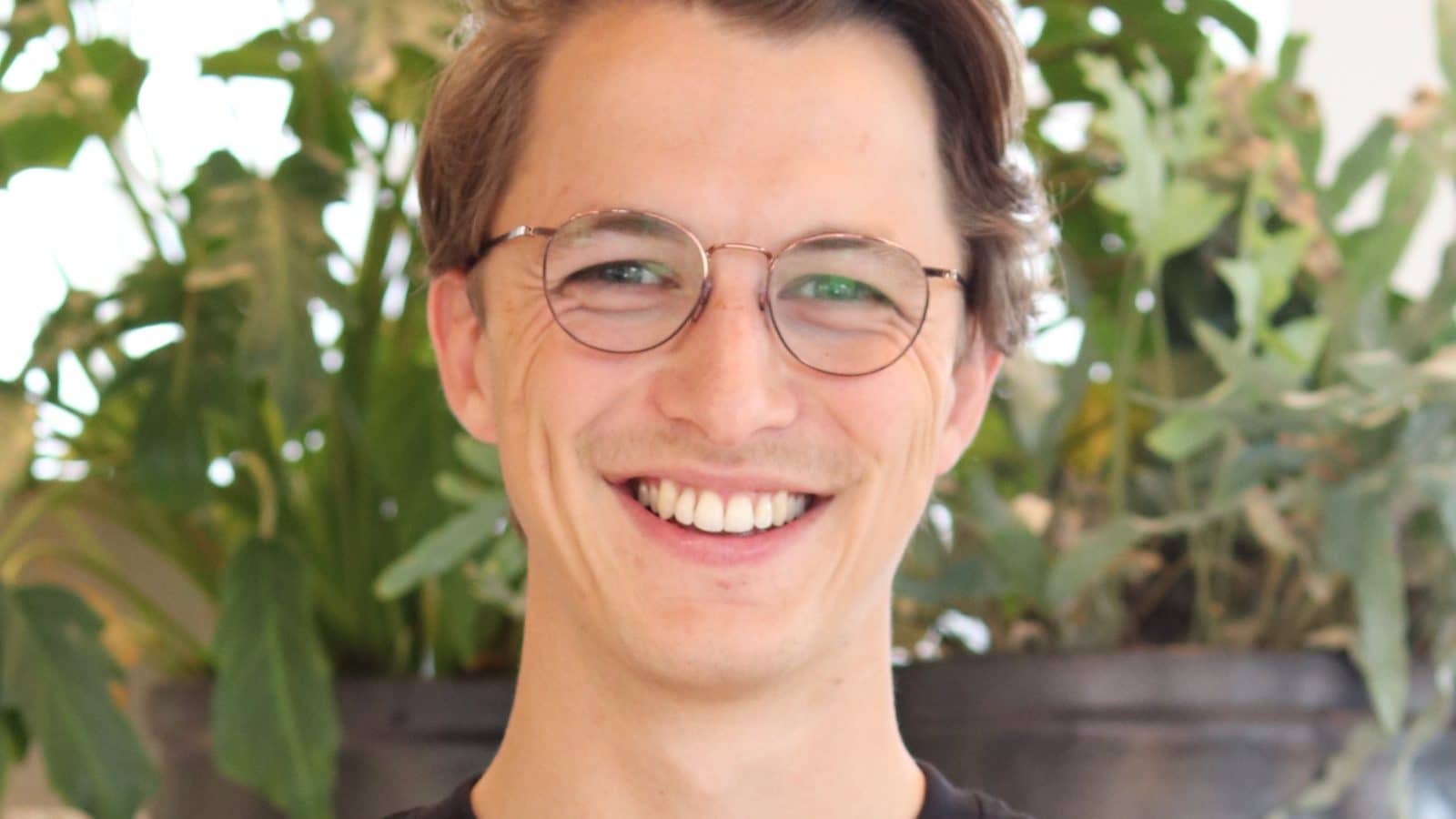 Being a student in our Master's Program Data Science in Business and Entrepreneurship gives you room and possibilities to discover where your strengths lay. The unique curriculum built with the support of Tilburg University and Eindhoven University of Technology gives plenty of room to students with innovative ambitions. But how do our students experience the program? How do they shape it to fit their needs? Answers to these questions and more! In this interview series, we talk to several first- and second-year students and Alumni to give you some more insights about our Master's program. Today, we sit down with Sander van Dorsten. Alumnus of the first hour (graduated in 2018) and currently working as a Senior Data Engineer at Digital Power. As a data partner, Digital Power helps organizations move from data to action.
Starting a program that only just existed: wasn't that scary?

In 2016 you were one of the first students to start our Master's, the newest of its kind, at JADS. That must have been exciting? 'Actually, no. I personally perform best when I have more freedom and can take direction and space to grow myself' Sander starts. 'It is my future that is being shaped, and I like to be involved in that myself. I found that space at JADS. And JADS was also looking for students who could go along with their vision and approach to education and the approach of the program. Who can seize the space it offers. A good match if I do say so myself in retrospect'.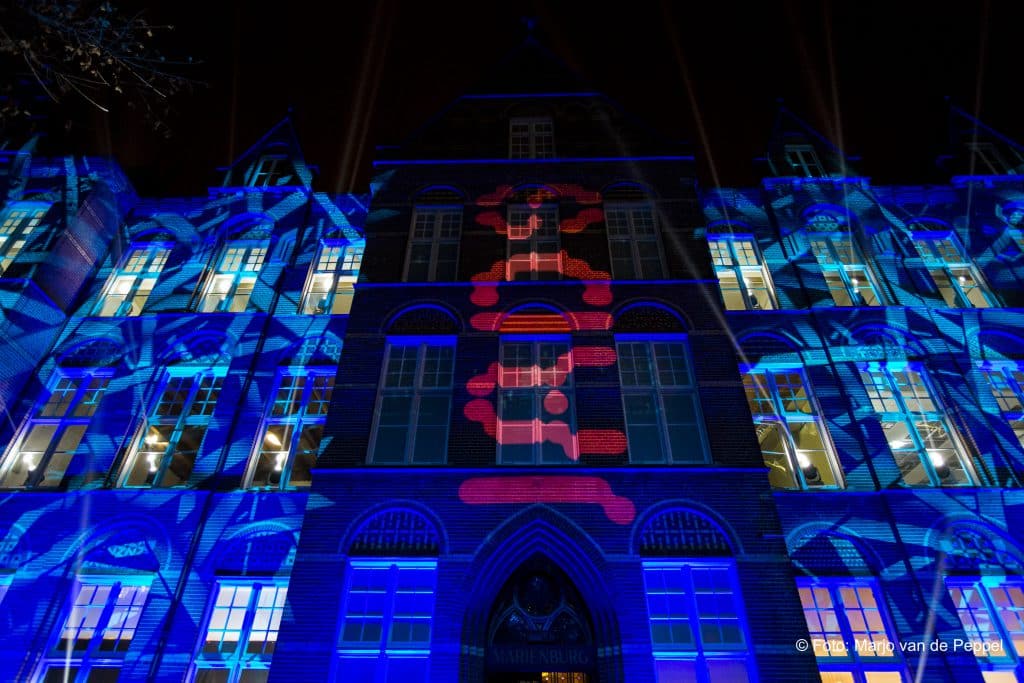 Opening of JADS in 2016 ©Marjo van de Peppel
Involved
Sander continues: 'After my bachelor's degree in AI at Utrecht University, I mainly wanted to work, and I started as a data science freelancer. For instance, I worked within the incubator StudentsInc and for various clients. Still, following a Master's degree started itching. On the advice of those around me, I actively started looking for a Master's to create more future opportunities.  I learned that my interests lie in applying data science & AI within today's society and environment, and found this entirely at JADS. The space I mentioned earlier allowed me to grow tremendously. This is also how I got involved in the Education Committee to be able to turn my experiences into improvements. You can't just let things pass you by is my opinion. Knowledge sharing is vital.
Back at JADS, but in a different role
You are working at Digital Power as a Senior Data Engineer since 2020 and involved in our Master's program: 'The fit between Digital Power and myself is similar to the one I felt when studying here. The trust and culture values put me in my power. My employer is one of JADS' 200+ business partners, and so we became more connected again. For the Master, I am now one of the practice supervisors within the course DiA (Data Intrapreneurship in Action, ed). Besides groups, I also supervise students individually. In doing so, it also fits completely into my own development path. And of course it offers opportunities for Digital Power by being close to the latest data science developments. And by being involved and visible in this vibrant community.'
JADS Family
'It's cool to be back on the campus floor. In the past four years since I graduated, so much more is already possible. The community is much bigger, it really feels like a data science & AI family The bravado of 2016 is still there: we are all going for it together to change the world. I do feel that the possibilities and directions to explore/experience are broader and deeper than back then. And I can never get enough of the campus either.'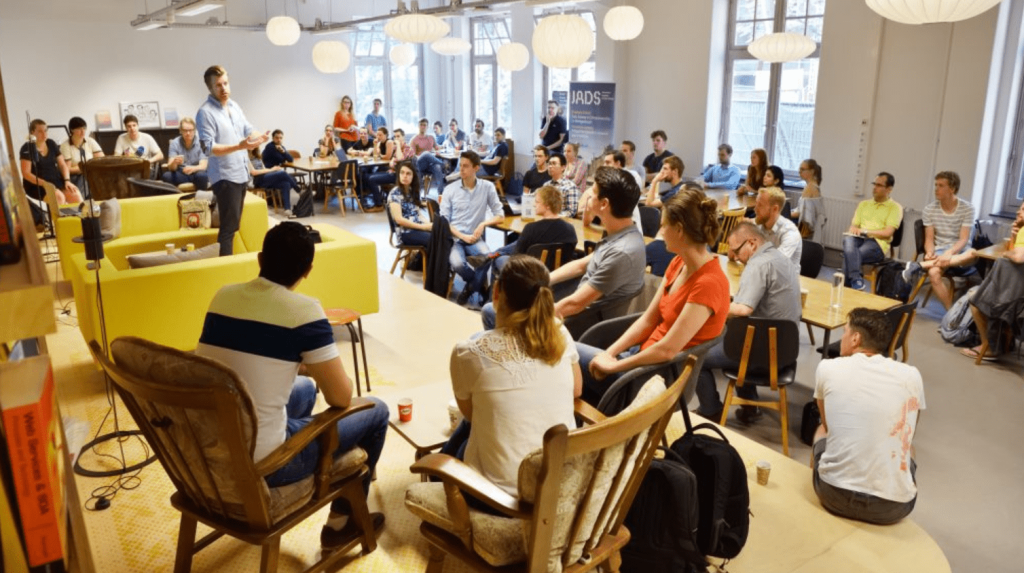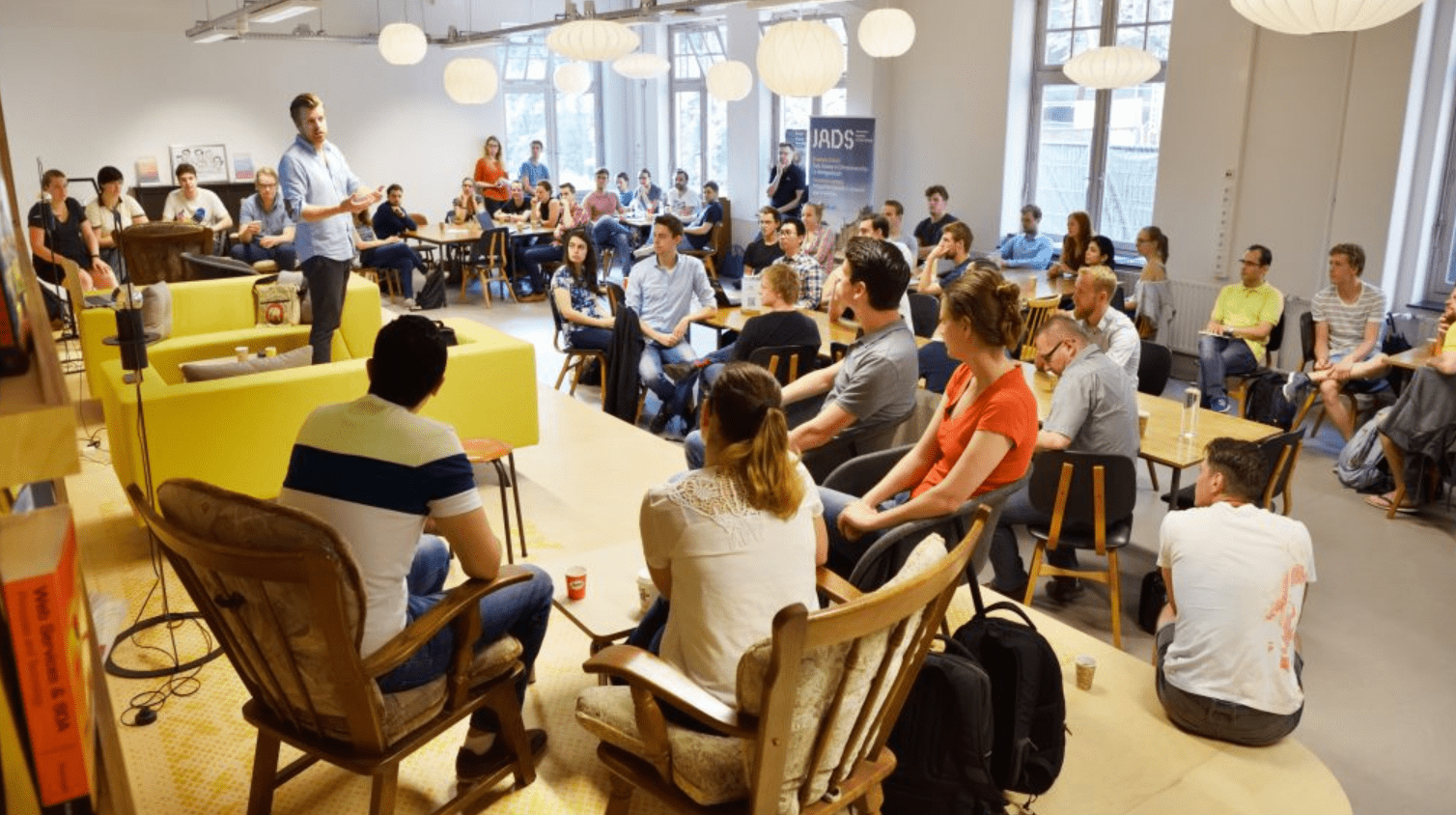 Join the JADS Community meetups
Use the momentum
Back to your student life: what is your advice to new students? 'I have two pieces of advice then. First: gain extra experience alongside your studies. You will learn additional skills there that will help you in your next steps. That also brings me to my second piece of advice: seize the moment! Once you have completed your master's, there is a good chance that you will have an unreal desire to start working NOW. Make use of that momentum.'
---
More information?
Do you want to know more about our Master Data Science in Business & Entrepreneurship?
Go to our Master page or Download the brochure