The full guide to (not) celebrate the carnival season in 's-Hertogenbosch
Posted on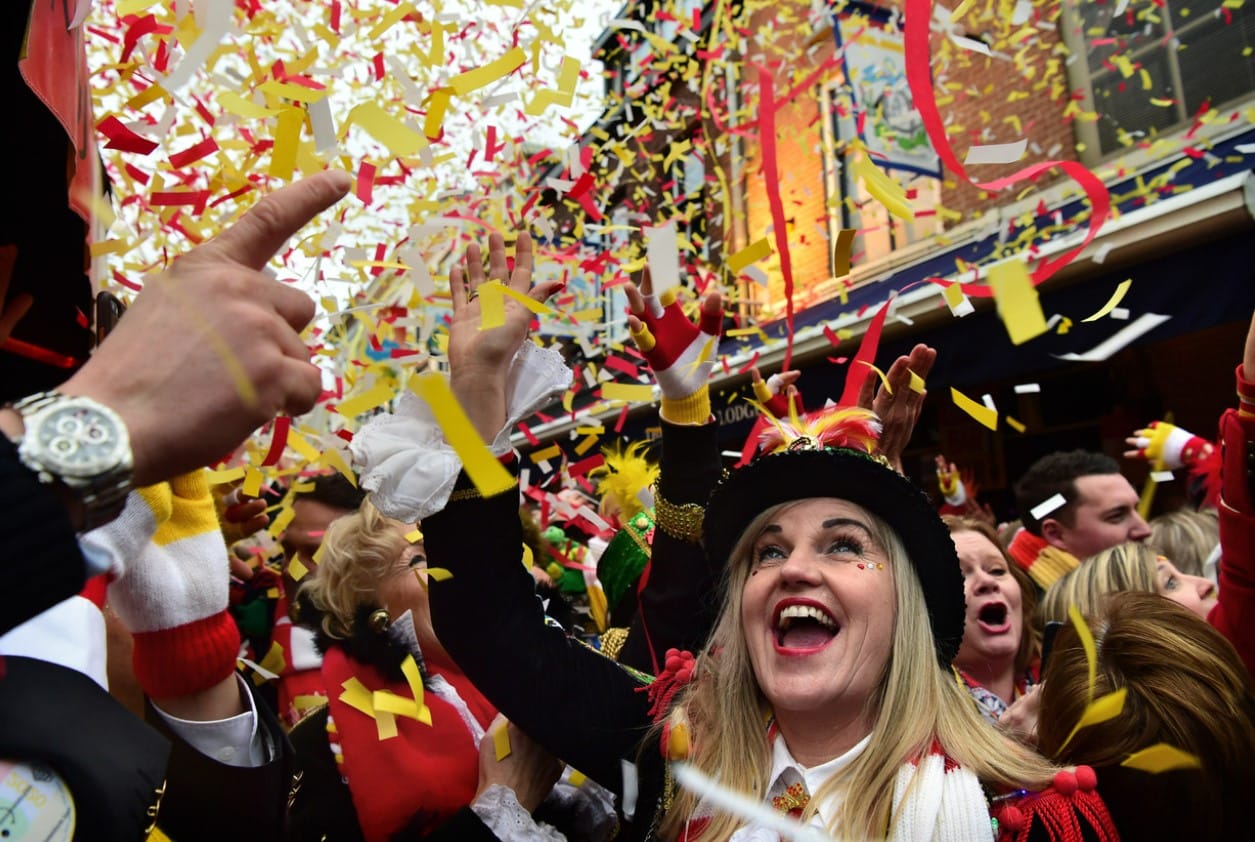 This week it is the eleventh of the eleventh. This means that the Dutch Carnival season is about to begin! From this day until the 13th of February 2024, 's-Hertogenbosch turns into Oeteldonk. On 11-11 The town square, the Parade in Den Bosch fills up with real Oeteldonkers. The bells of the Sint-Jans cathedral ring and the town's anthem is sung. At exactly 11:11 am, the carnival season will be officially opened.
As JADS we are located in the middle of the city and the carnival event is a tradition for us to host or be part of many informal events. Creating an even stronger community by being part of traditions and laughs like this. With a highly international oriented community we thought this post might help you all to soften the introduction to this big event.
Historic knowledge and facts about this festivities are powered by Oeteldonksche Club van 1882 and Den Bosch Region 
The starting signal. Just a taste. 
The opening of the carnival season in 's-Hertogenbosch in this form on the Parade square, dates back to 2010. Since 2011 (11-11-11) it has been bigger than ever. After the official kick-off on November 11th , the city center turns red, white and yellow. Musicians blow their first notes, boeren and durskes toast together to the start of carnival in Oeteldonk. Learn more about this local piece of culture admist the center of 's-Hertogenbosch. Our JADS campus is situated in the middle of the city center and the event is a tradition for us to host or be part of many informal events. That is also the power of our community!