"The low key approachability of the teachers is amazing.", Interview with Alumnus: Kaspar Raijmann
Posted on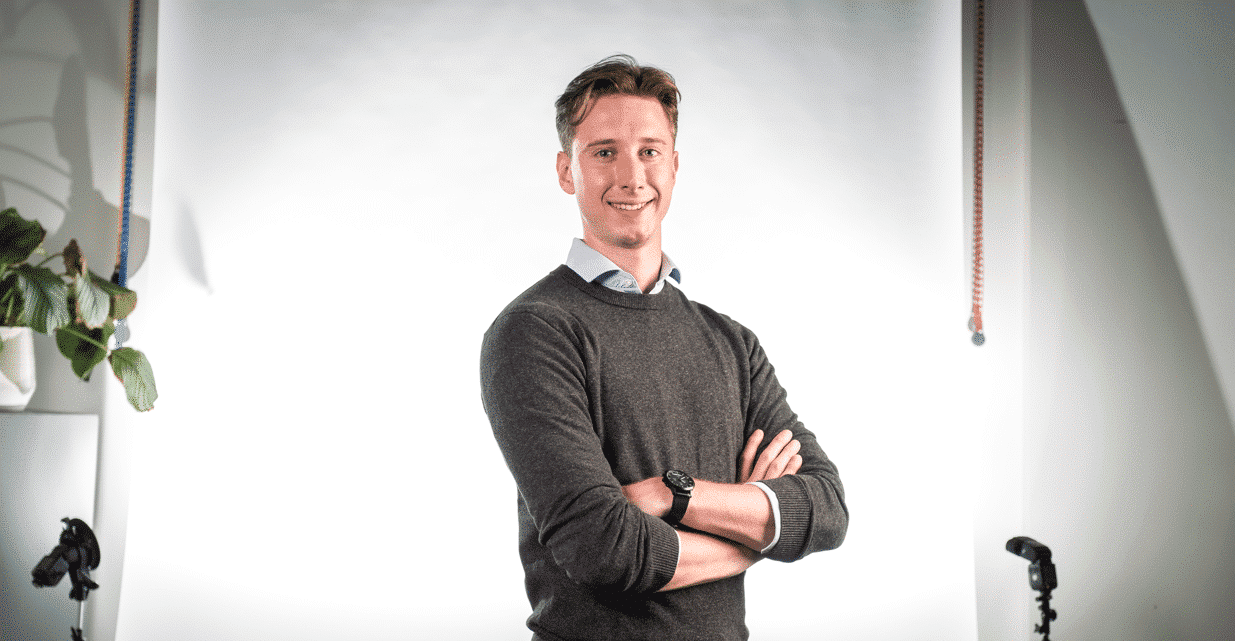 Interested in how our students experience the JADS Master's Program Data Science & Entrepreneurship? What made them choose this program? How do they feel about different courses and the teachers? Answers to these questions and more! In this interview series we talk to different first year and second year students and Alumni to give you some more insights about our Master's program. Today we spoke to Kaspar Raijmann one of our graduated Master student since last summer.
Can you tell me your name and something about your background?
My name is Kaspar Raijmann and I am currently working at a data startup called Inin. At this startup I am a data scientist who helps governmental organizations and SMEs to become more data-driven. Previously, I did a bachelor in International Business Administration at Tilburg University before I started the Master program at Jads.
What made you decide to apply for the MSDE program?
During my board year at UniPartners, I had the opportunity to manage a data science project, which was focused on the prediction of demand. This gave rise to my interest in data. I wanted to pursue a data science master which had a strong connection to the business world. I found this in the MSDE program.
What did you like about the MSDE program and why?
Next to the courses, I especially like the JADS environment. Because the university is relatively small, startups are located in the building, and the low key approachability of the teachers, the environment is amazing. Everyone knows each other and everyone is willing to have discussions about problems or ideas.
What do you think about the variety of courses JADS offers? Did it prepare you properly for a data-related career?
I think the variety of courses, especially the practical ones such as DEIA, prepare one very good for their career. Because you work on real world problems, with real (uncleaned) data, you really get valuable experience which are directly related to the business world. Therefore, it prepares you sufficiently for a data-related career.
What was your favorite subject?
My favorite subject was Data Mining, in which we got to use different machine learning and deep learning algorithms. I especially liked this course because you had to find the optimal machine/deep learning solution, which felt like a challenging puzzle.
What moment during your courses or thesis stood out the most / was the most inspiring? What kind of insights or motivations did that give you? Why?
I wrote my thesis in collaboration with the company BEEQUIP. I created a deep learning model which was able to classify different types of construction, transport, and engineering vehicles. Colleagues, data savvy and not, were really interested and invested in this project. I got to experience that the knowledge of experts, who might not be data savvy, are extremely valuable for your model. Therefore it is always wise to incorporate certain expert knowledge, combined with the actual data, in your data science model.
Do you think that MSDE increased your chances in pursuing a data-driven career?
I definitely think the MSDE increased my willingness to pursue a data-driven career. Thanks to the MSDE you get a lot of knowledge about many data aspects. This gives you a wider choice of data-driven jobs.
---
More information?
Do you want to know more about our Master Data Science & Entrepreneurship?
Go to our Master page or Download the brochure