JADS Master gets a new name: Data Science in Business and Entrepreneurship
Posted on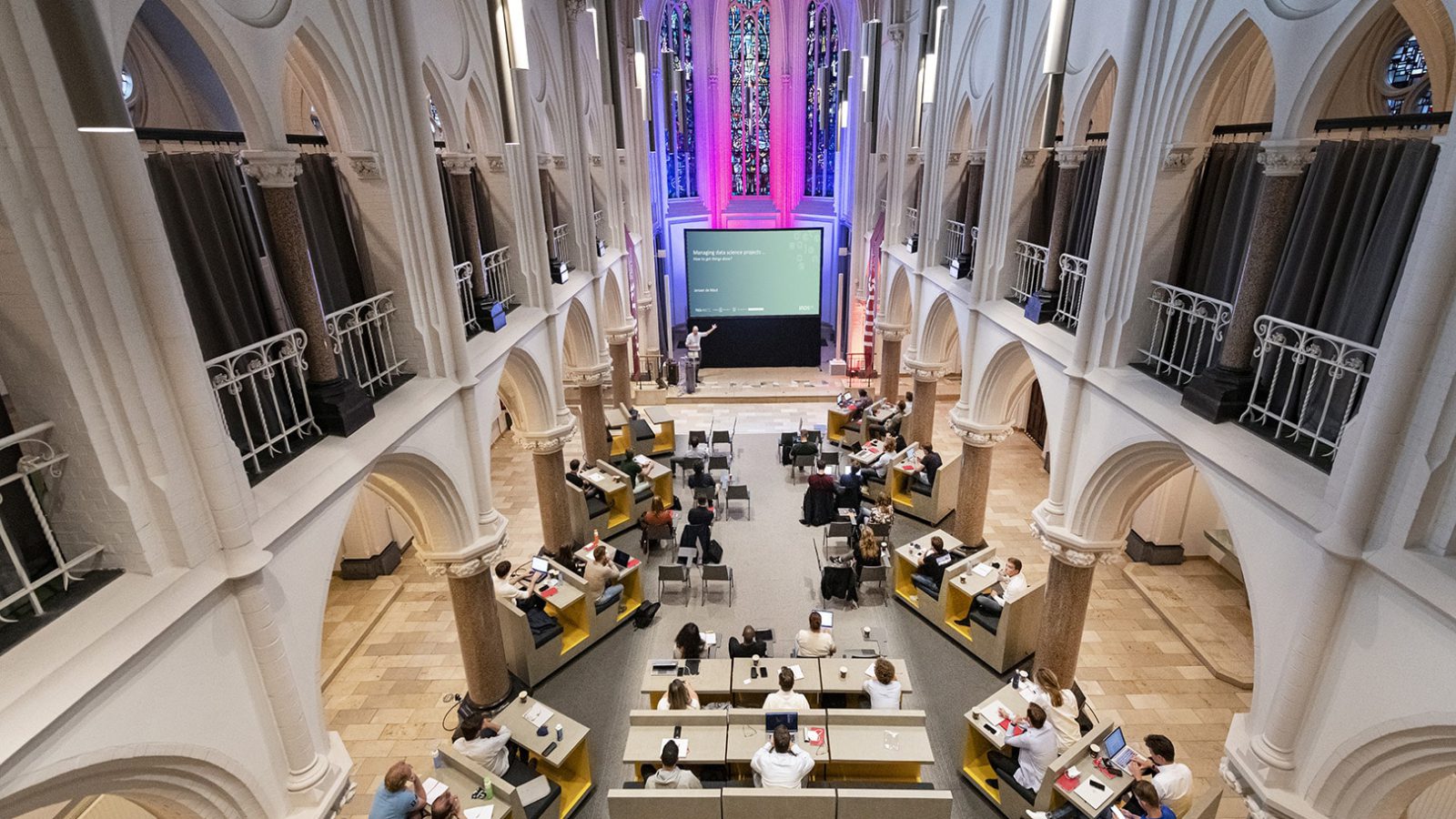 Starting September 1st, 2022, we have a new name for our Master's program. The program will no longer be called Master Data Science and Entrepreneurship. The new name will be: master Data Science in Business and Entrepreneurship (DSBE). The main reason for this change is that "business and entrepreneurship" is a better match with the curriculum and appeals to a broader audience than just "entrepreneurship".
Suggested by students
Ksenia Podoynitsyna, Program Director of the master's program and Associate Professor of Data-Driven Entrepreneurship: "Our own students made the initial suggestion for the name change. According to them, "business" covers better the content of what is provided in the program. Indeed, Business Development is one of the four core disciplines in the master's. The curriculum really focuses, next to start-ups and entrepreneurship, on existing business development. You can see that in courses such as Data Intrapreneurship in Action, Data Consultancy in Action, Data-driven Service Innovation, Causal Interference for Business Development and the Thesis.
Better appeal and alignment
"We expect to appeal to a broader target group by changing the name to match the evolved curriculum," says Ksenia,  "This change is also accompanied by the launch of specializations within the master's program in line with the job profiles of our graduates: Data Engineer, Data Scientist, Data Entrepreneur/Consultant, and Data-Driven Researcher."
Timeline & consequences for students
In June, we were happy to receive approval of the NVAO (Accreditation Organisation of the Netherlands and Flanders) and the boards of both Eindhoven University of Technology and Tilburg University. This means that the name change of the Master will become effective as of 1 September 2022 onwards. What does this mean to current and new students? All internal and external communication will change to the new name as of 1 September, 2022. Students who graduate before this date will see the current name "Master's program Data Science and Entrepreneurship" on their diplomas. From 1 September onwards, the new name "Master's program Data Science in Business and Entrepreneurship" will be printed on the diplomas.