NXP and JADS Collaborate on Game-Changing Research Project
Posted on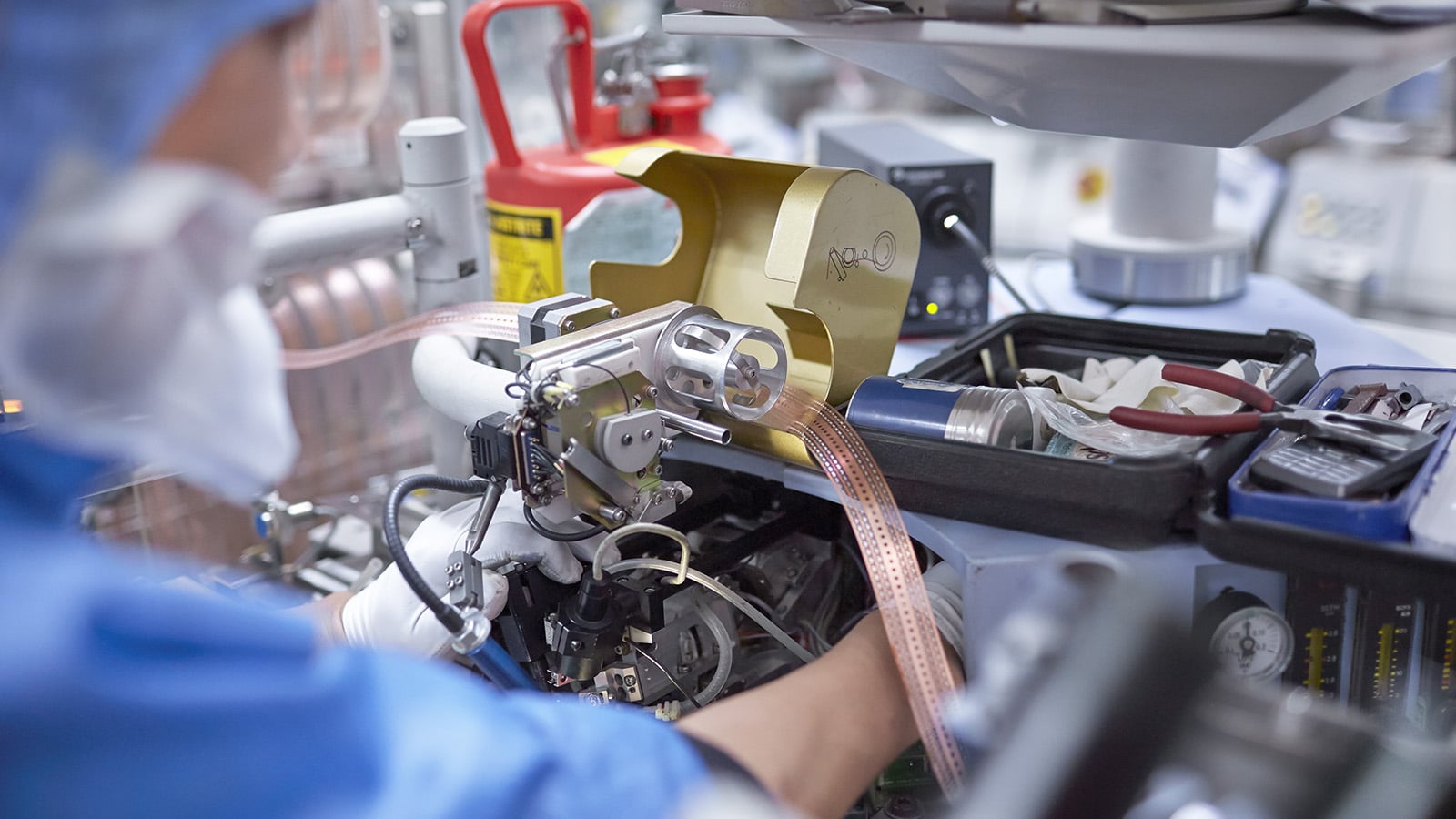 NXP, a renowned R&D company at the forefront of semiconductor innovation, is embarking on a transformative research project, "RAPTURE" (Robust and Automated Performance Upgrade for Technology-driven Electronics), in partnership with the Jheronimus Academy of Data Science (JADS). This collaborative effort represents a significant step forward in the quest for smarter, more efficient, and sustainable technology solutions. The project also offers an exceptional open PhD position, inviting aspiring researchers to join this cutting-edge initiative.
A Partnership for Innovation
NXP's mission to pioneer high-tech advancements is now complemented by a powerful collaboration with JADS. This partnership combines NXP's industry expertise with JADS's data science knowledge, setting the stage for groundbreaking developments in high-performance computing and data-driven innovation.
Addressing Industry Challenges
In a world driven by smart technologies, the demand for advanced semiconductor chips has surged across sectors such as automotive and consumer electronics. The energy transition makes innovation event more urgent. NXP, armed with state-of-the-art semiconductor technologies, is poised to tackle these challenges. The RAPTURE project represents a multifaceted approach to revolutionize data-intensive technologies, infrastructures, and their joint orchestration at NXP, by looking at advanced software and data engineering research bases such as Chaos Engineering, AutoML, AIOps/MLOps, and more.
The RAPTURE Project: A Multifaceted Approach
RAPTURE focuses on three core research areas:
Structured Data Product Development: RAPTURE aims to revolutionize the development and management of data products. Current practices often lack structure, resulting in inflexible and non-interoperable solutions. This project seeks to establish a systematic, repeatable methodology that enables data products to thrive across diverse computing environments.
Resource Allocation for Quality and Sustainability: RAPTURE pioneers methodologies and tools for AI-driven quality control automation in high-performance computing. By optimizing resource allocation, the project not only enhances performance but also reduces environmental impact, aligning technology with sustainability goals.
Eco-Friendly High-Performance Computing: The project endeavors to minimize the carbon footprint of computing infrastructure, ensuring sustainability while meeting the demands of high-performance computing applications.
PhD Position
As part of this transformative project, NXP and JADS invite talented individuals to explore an open PhD position. This position offers an unprecedented opportunity to contribute to cutting-edge technology, shape the future of innovation, and collaborate with industry leaders and academic experts.
Join the Innovation Journey
RAPTURE embodies a shared commitment to reshaping the technology landscape, making it more sustainable, efficient, and impactful. NXP and JADS invite forward-thinking researchers to join this innovation journey, where creativity and data science converge to drive progress.