BlueBerry is now really taking off!
Posted on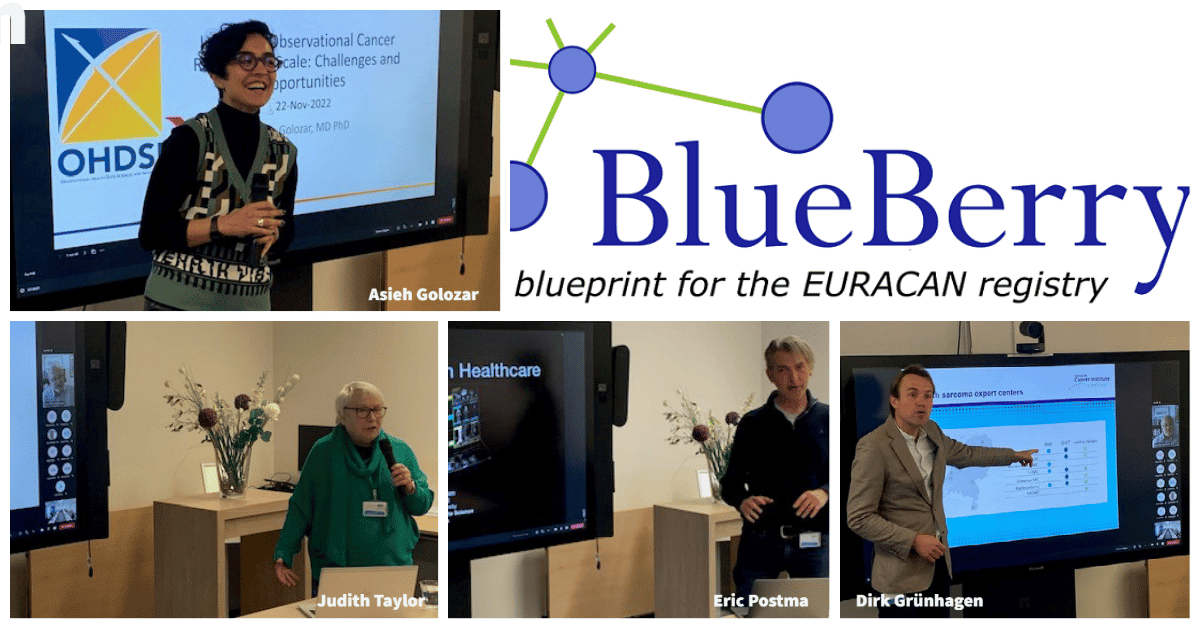 Last March we posted an article about the BlueBerry project. And now we are excited to let you know that BlueBerry is really taking off! The purpose of the BlueBerry project, coordinated by IKNL in collaboration with the Fondazione IRCCS Istituto Nazionale dei Tumori in Milano, is to further develop a registry that was started by EURACAN. In this registry data on rare adult solid cancers on the European level is collected and expanded. One of the ways the BlueBerry project contributes to this is by the creation of a data infrastructure that can be deployed and expanded quickly but is future-proof. In November the project has kicked off with a meeting!
The BlueBerry Kick Off meeting
On the 22nd of November The BlueBerry Kick Off meeting took place in Utrecht and online.
For the next two years European medical centers and organizations will work together to deliver a blueprint for a sustainable, scalable, and impactful EURACAN rare cancers registry. EURACAN is the European Reference Network for adult patients with rare solid cancers.
To better understand and treat such rare cancers, European collaboration is essential. Therefore, the Dutch Cancer Society (KWF) funded Blueberry in order to shape such a European rare cancer registry.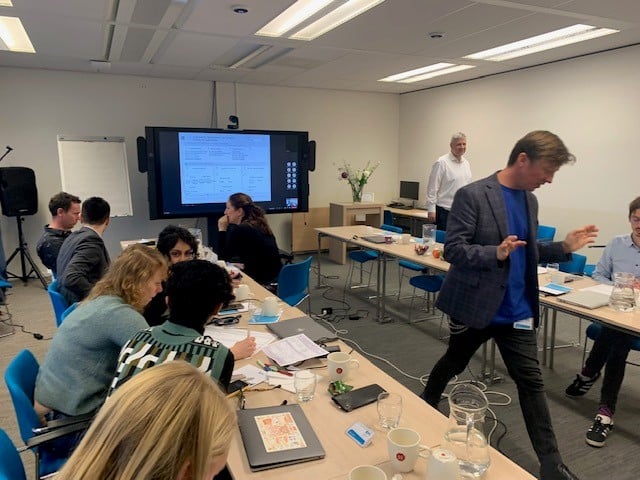 Four guest speakers
The meeting included talks from guest speakers: Asieh Golozar ( global Head of Data Science at Odysseus Data Services and professor at the OHDSI Center), Judith Taylor (ePAG EURACAN, trustee and chair Tyroid Trust UK, co-director and secretary of the Thyroid Cancer Alliance (TCA) and Dirk Grünhagen (surgical Oncologist Erasmus MC, with special interest in Sarcoma, Melanoma and Colorectal Liver Metastases). They gave a mix of inspirational talks and additional insights on the patient, clinical, and technological aspects of the project. Furthermore, representatives from each work package took the opportunity to present the status and goals of their work packages, and to invite input from the participants.
One of the guest speakers was Eric Postma, professor in Artificial Intelligence at the Tilburg University and at the Jheronimus Academy of Data Science in Den Bosch.
Postma discussed a broad overview of AI in different settings and zoomed into the potential for healthcare in general and rare disease in particular. He is very optimistic about the use of artificial intelligence (AI) in healthcare in the future. The breakthrough in AI is deep learning; deep learning can be applied to sparse-data problems in health care, like data of rare cancers. Transfer learning may work for rare cancers, starting from cancers which have many similarities. AI algorithms are powerful tools that can exceed the human pattern-recognition capabilities, but require guidance by human domain experts that are aware of the strengths and limitations of AI. The challenge is to find a proper balance between best of both worlds: narrow AI and human expertise.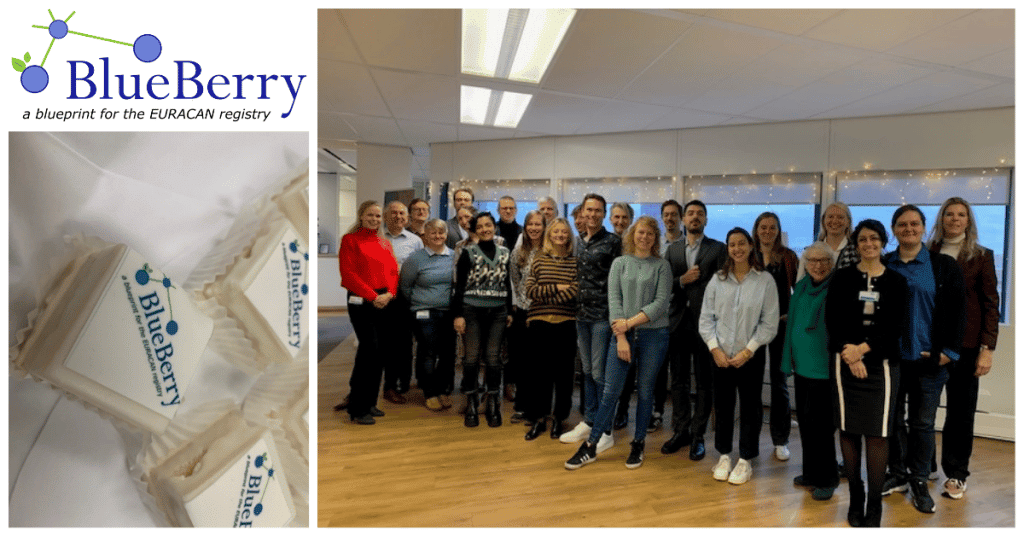 ""I'm not interested in creating humans with AI. We are already good at making humans. We don't need computers for that. But I am interested in having humans meaningfully work together with powerful and stupid pattern recognition systems (also known as AI)" — Eric Postma, professor in Artificial Intelligence at the Tilburg University and at the Jheronimus Academy of Data Science in Den Bosch
More information
For the full article click this link. The BlueBerry project will start in the second half of 2022. The project will end in 2024. For more information about BlueBerry, contact Gijs Geleijnse, senior clinical data scientist.