Interview with alumnus Pieter Overdevest
Posted on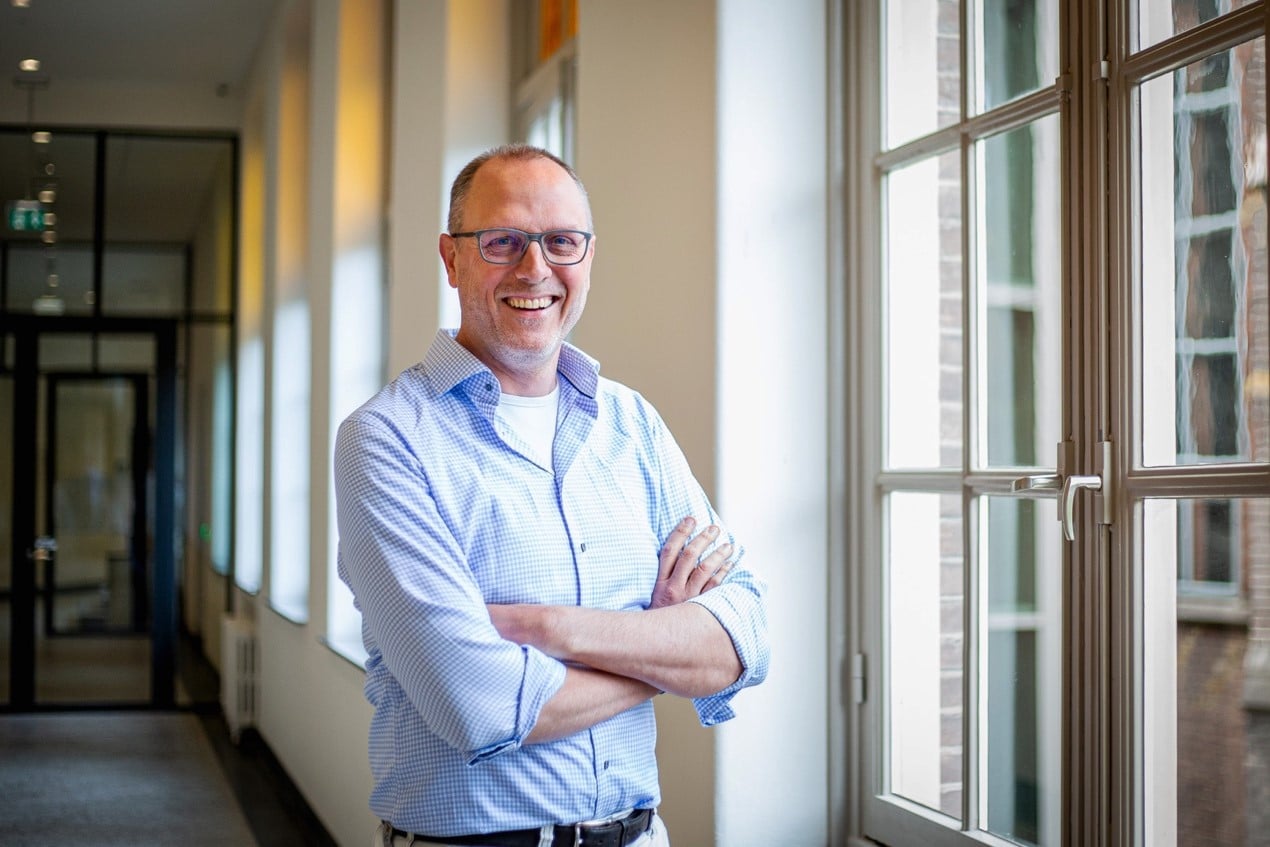 Why did you choose to study at JADS?
At the time – late 2016 – I was attracted to the EngD (f.k.a. PDEng) Data Science program at JADS. I had been working for Unilever R&D for 17 years, and I wanted to professionalise my passion for data and math. Professional Eduction was not yet there, and the post-master EngD program came in my crosshairs. Together with Stef van Eijndhoven – director of the EngD program at the time – and my line management at Unilever R&D, we came up with a model to study at JADS while continuing my work for Unilever part-time. Ever since, I have been very grateful for the opportunities I got from JADS and Unilever to develop myself in areas that inspire me.
What is your best memory of JADS?
The participants of the EngD program come from all over the world. The cooperation in the EngD projects was always a joy. We learned and had fun together at the same time. We appreciated and respected each other's inputs and background. Stef and the wider EngD team had the ability to create an atmosphere where everyone felt at home, and felt part of the EngD family.
What is the most important thing you learned at JADS?
To learn from the process. What would I do differently and what would I do the same, when I do this again? The overaching objective of the program was to reflect and learn from the projects we conducted. Of course, we aimed at tangible results, however, we also spent a significant amount of time on reflecting and giving each other feedback.
And I learned that the success of data science depends as much on people skills as on technical skills of those involved. The 'data story' needs to be clear to those responsible for deployment of the data science product and to those using it. To get a data science product accepted by stakeholders and users requires people skills, like, pitching, writing, and story telling. This received a lot of attention in the EngD program.
What are you doing now (at JADS and business wise)?
Currently, I work as an independent (zzp). I have a diverse portfolio of activities, including, supporting the Professional Eduction program at JADS, acting as a Data Coach for small medium-sized enterprises (MKB) in North Brabant, and putting data to work for various businesses in the agrifood and road safety domains.