Interview with alumna Noëlle Cicilia "JADS is lively, even when it gets hard"
Posted on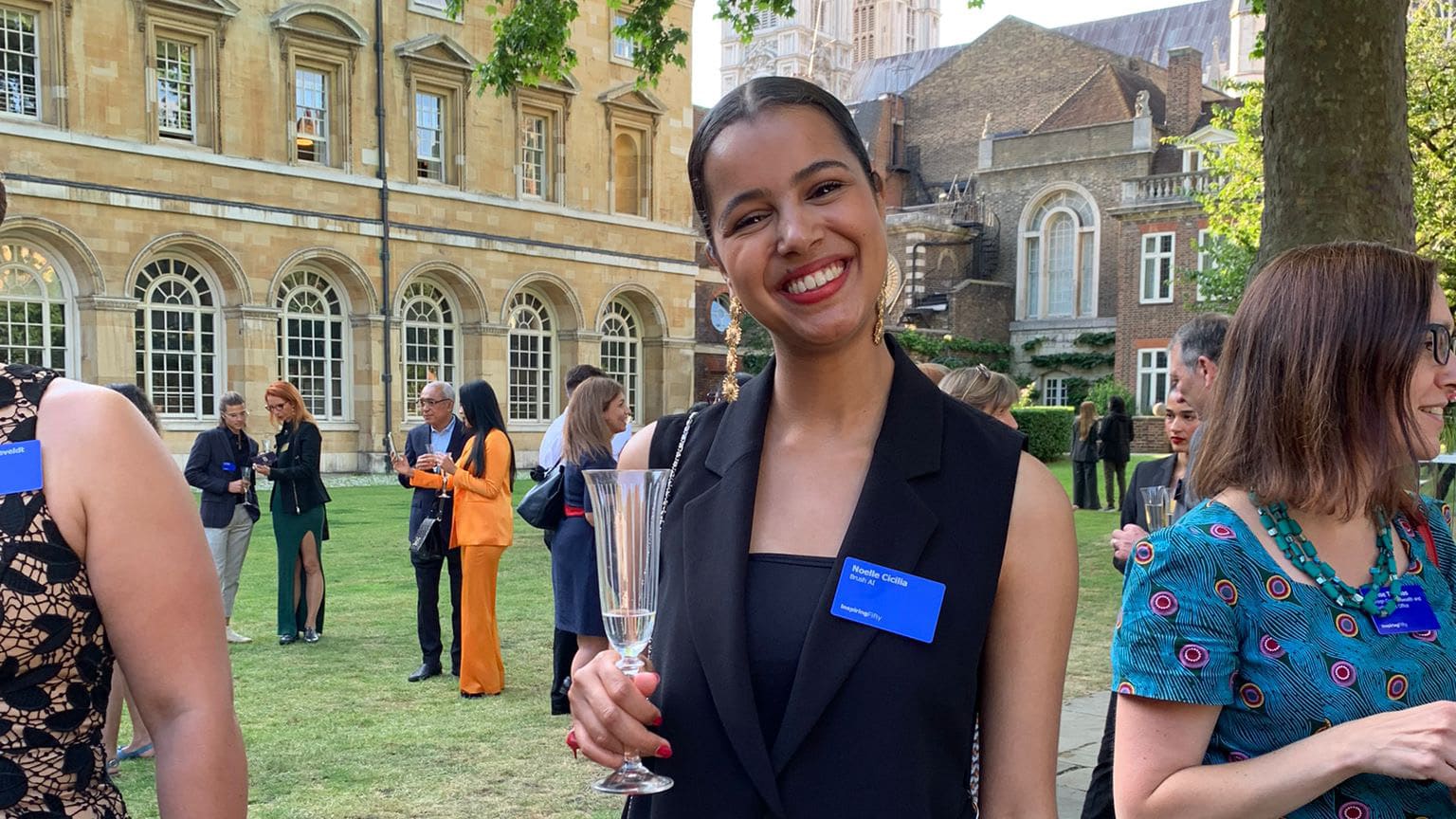 Why did you choose to study at JADS?
"I chose to do my MSc Data Science and Entrepreneurship at JADS because of the interdisciplinary nature of the program. I found that there are usually two types of Data Science Msc programs, either very technical programs or very business-oriented programs. I definitely wanted to improve my technical skills and learn about the newest data science techniques, but I also wanted to learn how you can use those techniques to make an impact in business and society. The MSc Data Science and Entrepreneurship offered exactly that. The courses in the MSc program are very diverse, ranging from data engineering to law and ethics. At the same time, there is also plenty of room for the practical side of data science in the Data Science Entrepreneurship in Action courses."
What is your best memory of JADS?
"My best memory of the MSc program is when we organized a skitrip to les Deux Alpes in the first year. We organized this trip right after the first exam week, it was the perfect way to unwind, get know each better and have fun. Unfortunately, after this skitrip, the program moved online. Nonetheless, the thriving JADS community stayed alive. I even managed to meet fellow students, I had never met before, to co-found a start-up together. I think these examples show how lively the community at JADS is, even when it gets hard. "
What is the most important thing you learned at JADS?
"The most important thing I learned at JADS was is that data science is not (only) about the fancy techniques you apply, it is mostly about the impact you make. In terms of business impact, JADS really taught me how to identify a business opportunity and how you can fit data science into that.  In terms of societal impact, JADS also made me really aware of the enormous responsibility a data scientist can have in some projects. I'm pretty sure that's why I started a startup that brings to two of them together by offering responsible AI consultancy services."