Tying together the worlds of business and data science: it's all about asking the right questions
Posted on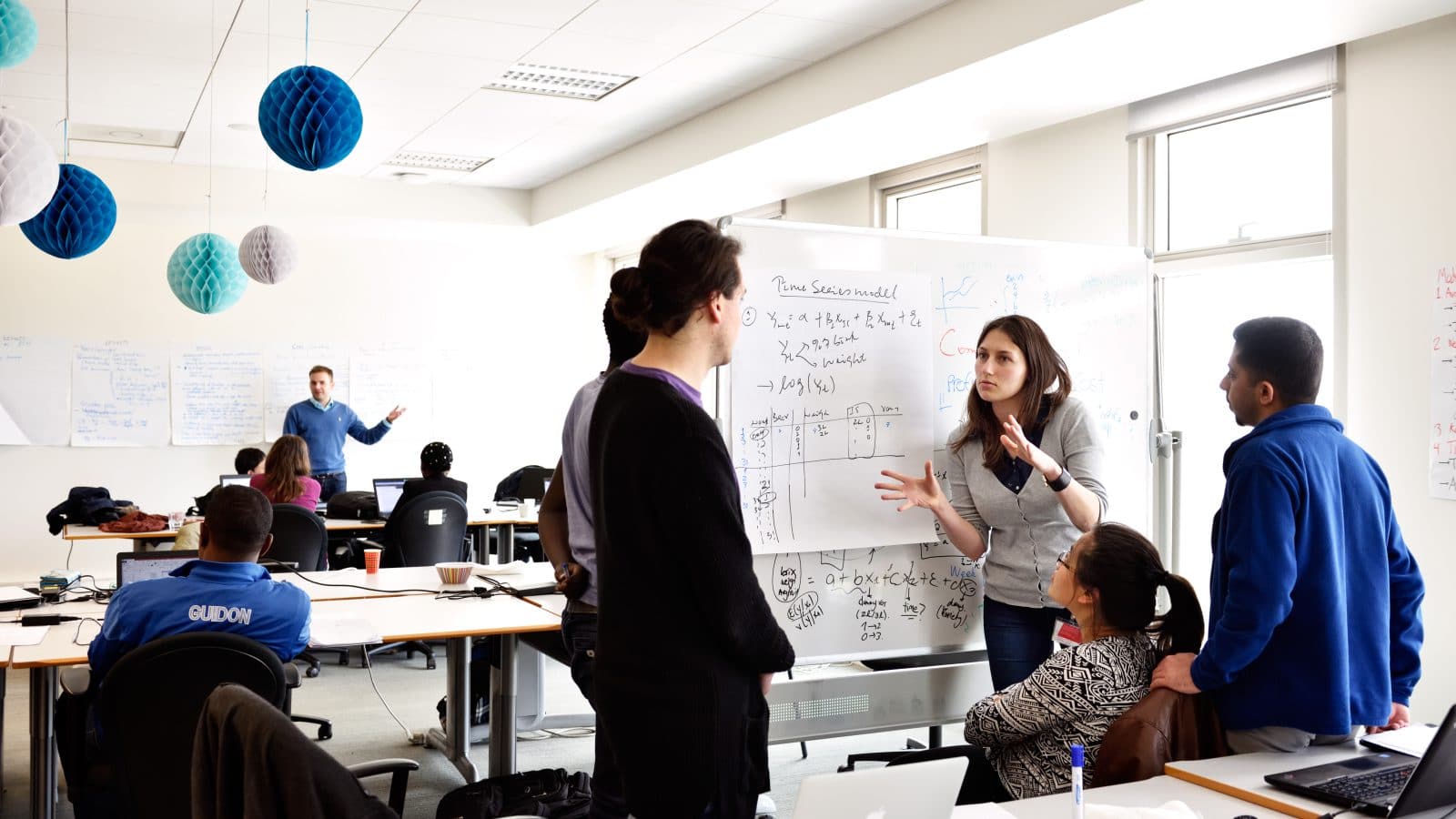 In a series of guest blogs on the website UK Data Service, JADS colleagues focus on what makes our Master Data Science in Business and Entrepreneurship unique. In the third part of this mini-series, Sandra van den Poll introduces the vital work of the impact team in involving businesses in the educational programs.
Alongside the education and research team, JADS also has an impact team which focuses on the third pillar of an academic institution: the knowledge exchange between academia and society.
This third pillar is rather unknown in the modern academic world but was officially established as a key pillar of Dutch Universities by the Dutch government in 2012.
At JADS, the daily practice of the Impact team is to connect the research and education programs at JADS with the local, regional and international ecosystems.