Exploring Career Opportunities for JADS Graduates in Data Science
Posted on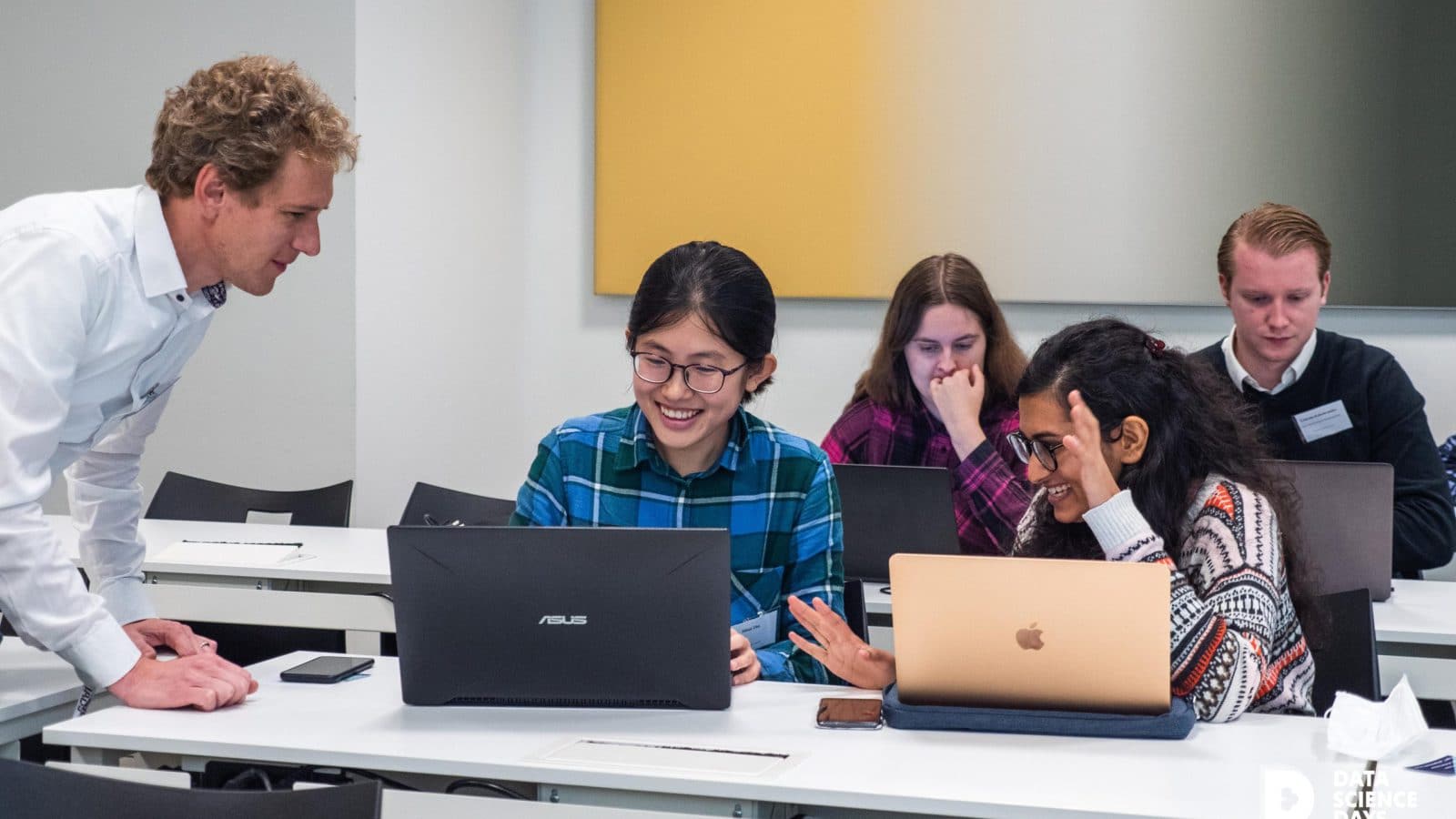 Data science is one of the fastest-growing and most in-demand fields in today's job market. With the rapid growth of data and technology, businesses across industries are seeking professionals who can help them make sense of the vast amount of data they generate, and turn it into actionable insights that can drive business growth and innovation.
Students who have completed the Master Data Science in Business and Entrepreneurship program at JADS are well-equipped to take on this challenge, thanks to their extensive knowledge and practical experience in data science, business and entrepreneurship.
Career opportunities for JADS graduates
So, what kind of career prospects can students expect after completing this program? Based on the job titles of JADS alumni, it's clear that there is no shortage of opportunities for graduates. Alumni are working in a wide range of positions, including consultant, data engineer, business analyst, CEO/founder, e-commerce lead, BI-specialist, software engineer, Azure data engineer, process engineer, BI & reporting analyst, ML engineer, data visualization specialist, infrastructure consultant, data science global transaction monitor, and more.
The diversity of job titles reflects the versatility of the skills and knowledge gained through the program. JADS alumni are equipped to work across a variety of sectors, including real estate, finance, consulting, public government, marketing & advertising, information technology, food, healthcare, research, energy & sustainability, and more. JADS graduates are highly sought after and they land jobs with leading companies such as ABN AMRO, Deloitte, Philips, Shell, and many others.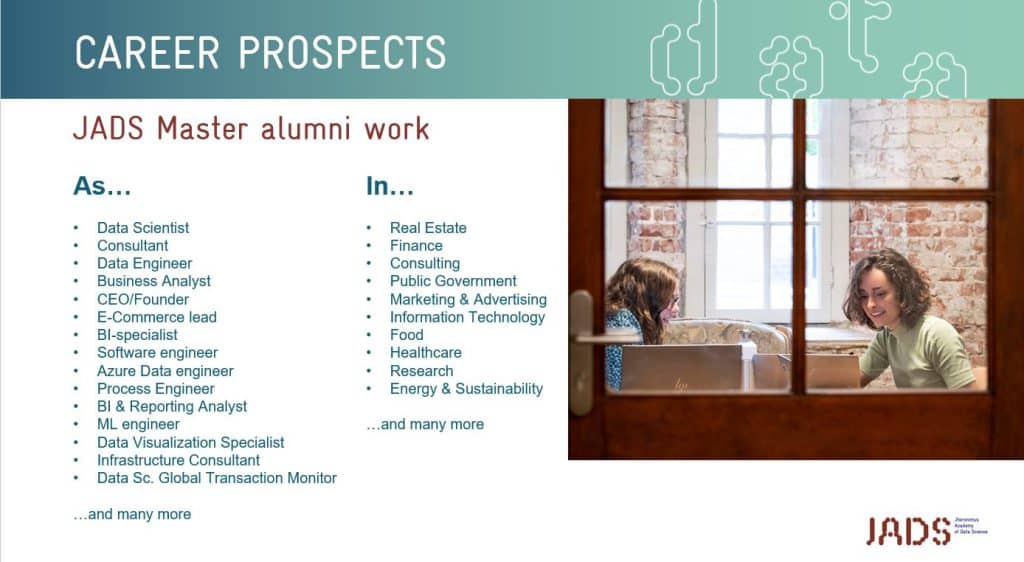 Emphasis on real life data sets.
One of the key strengths of the program is its focus on real-life data sets provided by real companies, giving students the opportunity to work with actual data and gain practical experience. This hands-on experience, combined with the program's emphasis on entrepreneurship and innovation, makes JADS graduates highly attractive to employers looking for data-driven professionals who can help drive their business forward.
Data Science Career Perspective Day
It's worth noting that JADS also hosts an annual event called the Data Science Career Perspective Day, which offers students a unique opportunity to connect with companies that are at the forefront of the data science industry. The event aims to help students envision a career in data science and gain insight into the latest data-related innovations and technologies.
During the event, students have the chance to interact with companies whose daily business depends on data science, and learn more about how data science is applied in the real world. The event provides a platform for students to ask questions, gain insights, and make valuable connections that can help them in their future careers.
With a JADS Master in Data Science in Business and Entrepreneurship on their resume, graduates can feel confident in their ability to thrive in a dynamic and challenging field with endless possibilities for growth and success.