Alumnus Jasper Lanters: "I always liked the sense of togetherness at JADS"
Posted on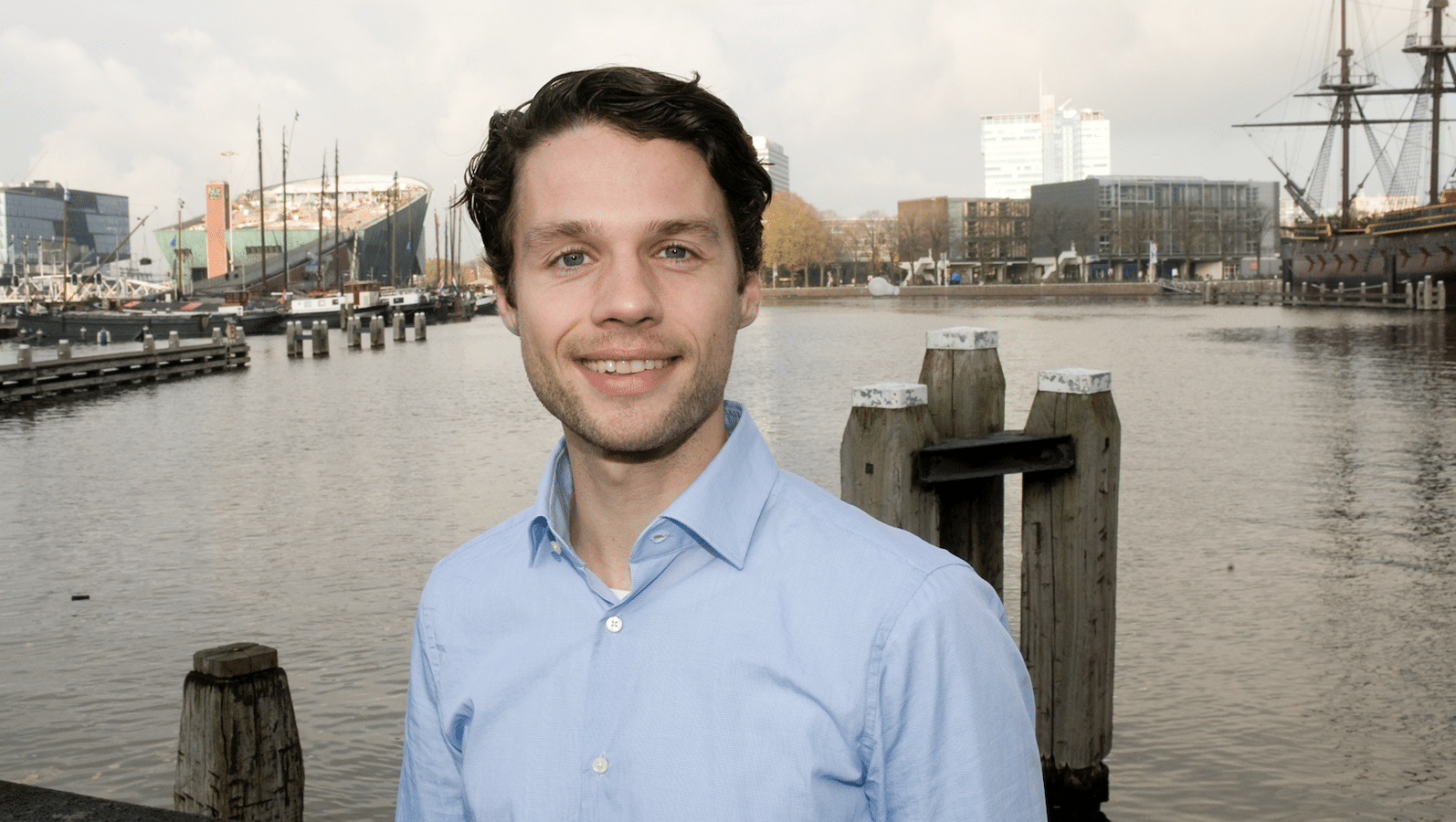 Why did you choose to study at JADS?
"The proposition of the master Data Science in Business and Entrepreneurship (DSBE) was just too appealing. On the one hand you get to work with new techniques to analyze all kinds of data and on the other hand you are not limited to only the technical side because of the master's focus on the business value in data science.
That combination of the technical and business was what I was searching for when I finished my bachelor Industrial Engineering at the TuE. Throughout my bachelor, process improvement played a prevalent role. Process improvement was lined into modelling of systems to calculating optimal order sizes to business innovation. I really enjoyed the automation-related courses (such as Business Process simulation of the Advanced Information Systems track) and took programming-related electives. I noticed that in several courses they told us that you eventually will use a preprogrammed tool to analyze your data. But why not do that yourself? Embarking on a data treasure hunt is far more interesting when you do it yourself.
I chose to study at the JADS because I wanted to be able to analyze data at scale myself while also creating real business value. That matched the proposition of the JADS and when I visited the JADS in Den Bosch the vibe at the Mariënburg was just great!"
What is your best memory of JADS?
"There isn't one single 'best memory'.  I always liked the sense of togetherness at JADS. You know a lot of fellow students who are at different stages of their master, because each half year your group of students changes. You also know many of the professors because they are very approachable. Through projects you do with companies within the master you get to know a lot of new people. In my case through participating in the MKB Datalab.
A nice memory I have is one during a lecture of real-time process mining.  If I remember correctly, some screams arose during this class. The noise came from a bat that flew into the lecture room and it drew everyone's attention. I can tell you, it took a while before everyone paid attention to the lecture again."
What is the most important thing you learned at JADS?
"The most important thing I learned is to look at problems from different perspectives. Often defining the problem isn't as straightforward as you might think and a data scientist should be able to take into account technical aspects but also legal (GDPR) and business aspects."
What are you doing now (at JADS and business wise)?
"Currently I am working in a data engineering role at Oracle Health Insurance with data science projects on the side. That doesn't mean I left JADS completely behind. I joined a group of people organizing events for alumni and eventually founded the alumni association AI Lumni together with the others. I believe that many alumni still long for that feeling of togetherness at JADS and experience that they (unwillingly) lose contact with former fellow students because of life. That is where AI Lumni comes in; the perfect opportunity to get a drink with old friends/acquaintances of JADS but also get to know where other alumni ended up and keep in touch with research related to Data Science. As secretary of the AI Lumni I would like to offer you the opportunity to become a member of AI Lumni completely for free! Email me (association.ai.lumni@gmail.com), fill in the registration form or simply join us on our next alumni talk during the Back to Campus March 31st!